Turkey's Erdogan Is Europe's Most Popular Leader on Facebook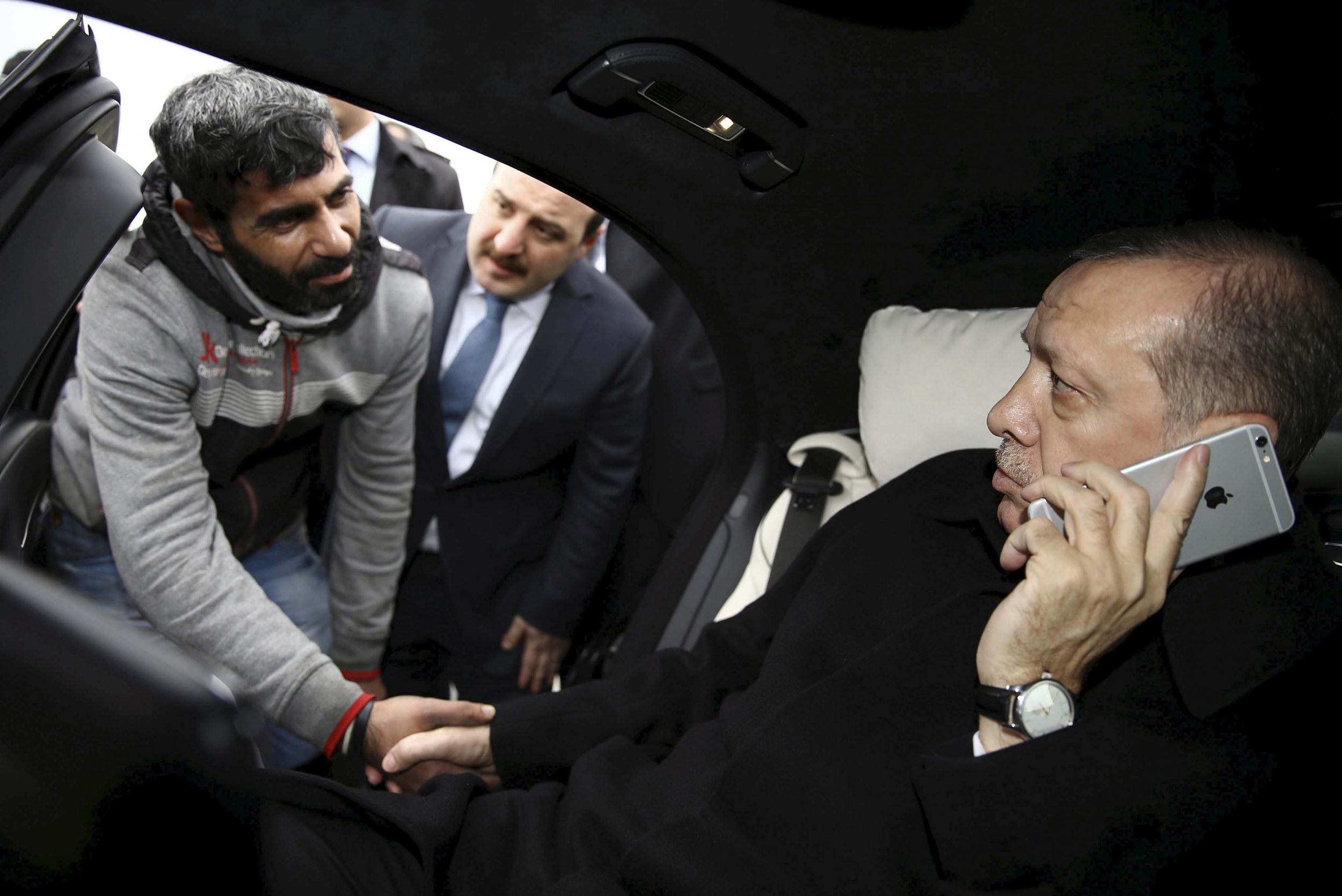 Turkey's President Recep Tayyip Erdogan may spend a lot of time decrying the faults of the internet and blocking social media, but it seems the dislike is not mutual as a recent study has named him Europe's most popular leader on Facebook.
Erdogan's 7,991,898 likes put him ahead of any head of state or government in Europe, beating the British royal family's nearly 2.5 million. Romania's President Klaus Iohannis, German Chancellor Angela Merkel, Russian Prime Minister Dmitry Medvedev and Albania's prime minister Edi Rama complete the top six in that order.
The survey, conducted by global communication firm Burson-Marsteller, also ranks the Turkish president as the third most popular world leader on Facebook, only behind U.S. President Barack Obama and Indian Prime Minister Narendra Modi, who has two profiles—his personal and institutional one.
Though this Facebook fame does not necessarily mean that Erdogan and others are always busy interacting with their following. As far as engagement goes, Erdogan is not even in the top 10, nor is Obama. Looking at the number of likes, shares and comments relative to each leader's following, Argentina's newly elected President Mauricio Macri is a clear winner for engagement as his posts resonate in some way with 12 percent of his following.
Cambodian Prime Minister Hun Sen is second with 8.6 percent of his posts gaining some interaction. Israel's Prime Minister Benjamin Netanyahu, the account belonging to the Iraqi Prime Minister's office, Brazilian president Dilma Rousseff, and the White House account follow in that order.
Erdogan's prime minister Ahmet Davutoglu is ninth on the engagement list.
The Turkish president's office did not comment on Erdogan's success on Facebook, despite Turkey reportedly banning access to the social network after the suicide bombing which took place in Ankara in October 2015. Social media bans have previously been imposed by Erdogan's government as a response to social unrest.