Turkish Authorities Detain Up to 3,000 Refugees in Five Days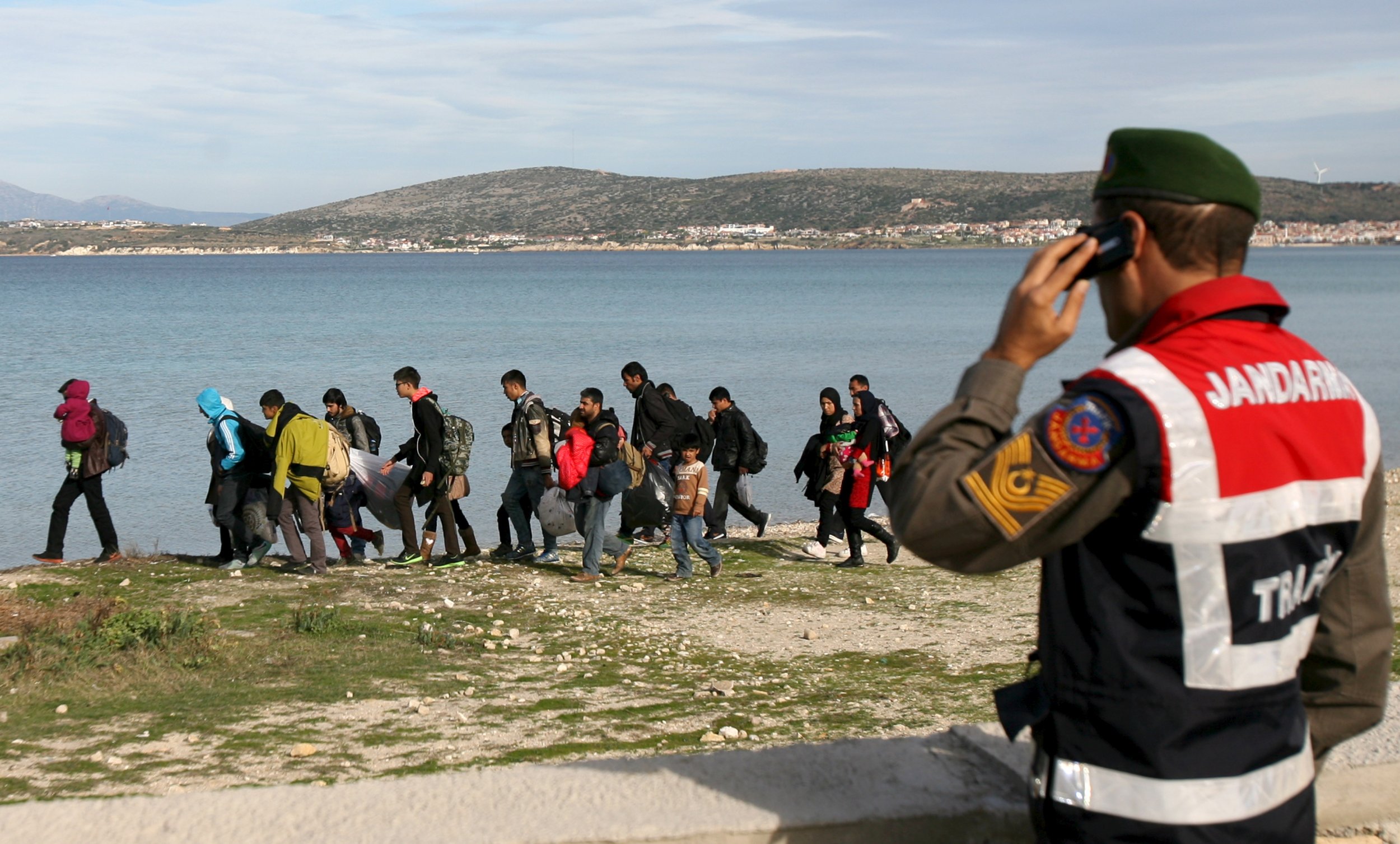 Turkish authorities have detained thousands of refugees since Monday in the northern town of Ayvacik, according to Turkish news agency Dogan Haber Ajansi.
The Turkish coast guard detained 2,993 refugees—mainly from Syria and Iraq—between Monday and Thursday as they planned to cross the Aegean Sea, located between Greece and Turkey, and make their way to the Greek island of Lesbos from Ayvacik.
The detentions are part of a major operation launched on Monday, a day after leaders of the European Union reached an agreement with Turkish Prime Minister, Ahmet Davutoglu, on Sunday to ease the flow of refugees hoping to reach Europe, Reuters reports.
Faced with an influx of refugees, and shaken by the Paris attacks on November 13, some in Europe are turning their backs on people who have already had to flee from conflict. The 28-member states vowed to provide $3.2 billion over two years to help raise living standards for 2.2 million Syrian refugees now living in Turkey, in return for assisting the EU to reduce numbers.
According to Dogan news agency, the Turkish coast guard also detained 35 smugglers and seized hundreds of boats. Turkish authorities plan to move the refugees to a detention center, the news agency reported, but it is unclear exactly where they will be relocated to.
Europe expects the arrival of more than 1 million refugees and asylum seekers by the end of 2015, according to the United Nations. So far this year, 3,600 people have died crossing the Mediterranean sea, reports the International Organization for Migration. Of those, around 600 people died crossing the eastern Mediterranean region.