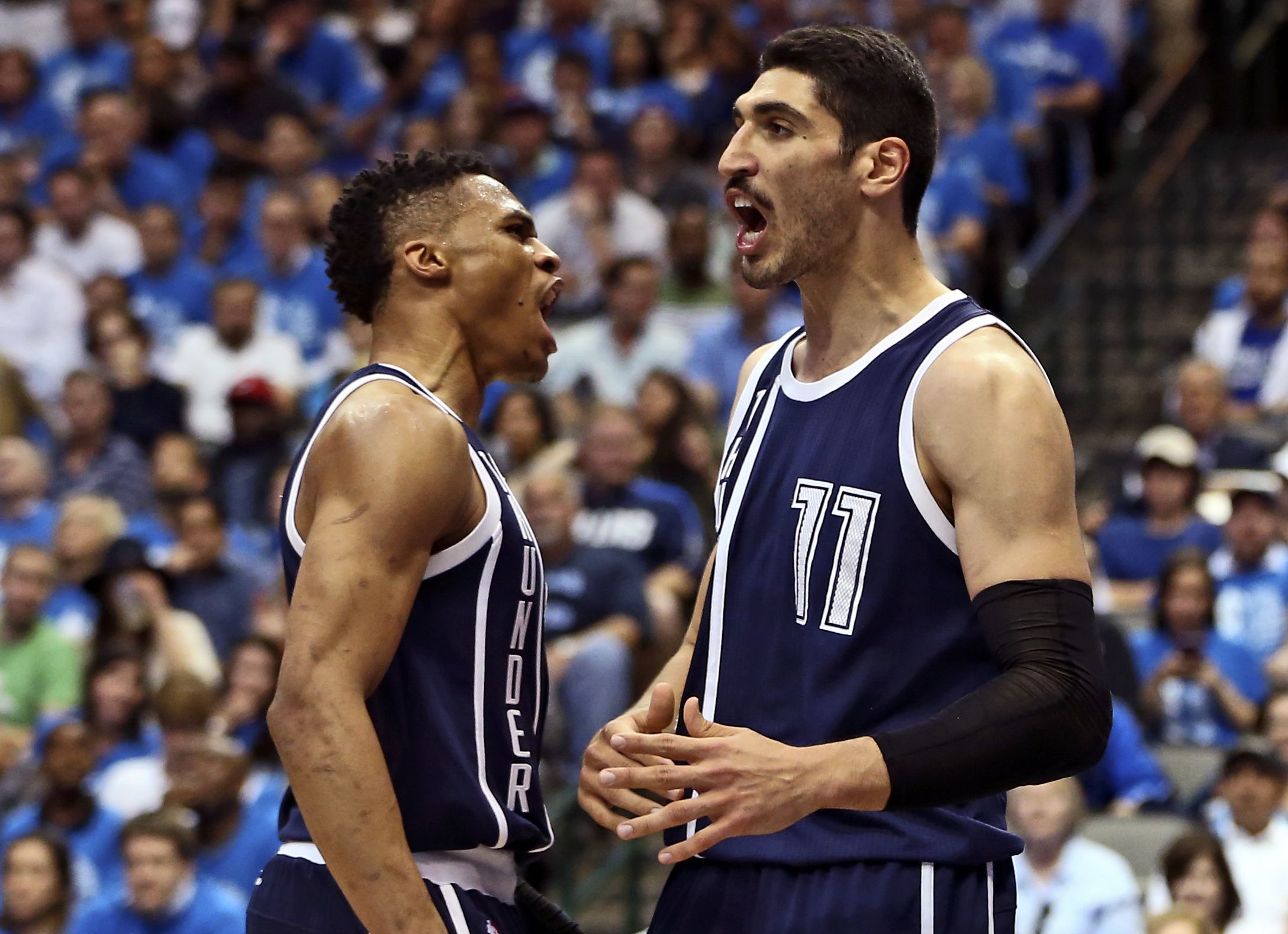 The family of one of the most famous Turkish basketball players in the NBA has disowned him after he pledged support to the exiled U.S.-based cleric who the Turkish government says was behind last month's failed military takeover of the country.
Enes Kanter, a 24-year-old center for the Oklahoma City Thunder, had pledged his allegiance to Fethullah Gulen on Twitter following the failed coup to overthrow President Recep Tayyip Erdogan on July 15. He has also retweeted a series of articles that deny any involvement of Gulen in the takeover attempt.
Kanter's father, Mehmet, publicly disowned his son in a letter published in the pro-government Turkish newspaper Sabah on Monday, saying that he had been "hypnotized" by Gulen's movement.
"I reject Enes…as our son. I apologize to the our president and the Turkish people for the shame of having such a child," he wrote.
Posting on Twitter on Monday, Kanter also cut ties with his family after the letter from his father. "Today, at the age of 24, I have lost my mother, father, brother and all my family. My relatives do not want to see me again," he wrote.
"On the road to my teacher, I have sacrificed my mother, my father, my brother and entire family," he said, in reference to Gulen. "For this Hizmet not just one Enes but 1,000 Eneses would sacrifice themselves. May my God take from my life and give every second of it to my teacher [Gulen]."
He ended the letter on Twitter with the sign-off name "Enes (Kanter) Gulen," appearing to change his name to the preacher as a sign of loyalty. Kanter, who stands at 6ft 11in, had played for the Utah Jazz for four years before joining Oklahoma in 2015, also playing for the Turkish national team.
Erdogan says that Gulen was behind the coup attempt and the government has embarked on a purge of suspected Gulen supporters and associates from state institutions. Gulen denies any involvement in the coup.
Gulen's movement, which the Turkish government calls the Gulenist Terror Organization (FETO), was designated as an extremist group in Turkey in December 2015. His movement of Islam claims to be more liberal and modern than the Islamic values followed by Erdogan and followers of his AKP party.
The pair were allies until 2013 when supporters of Gulen implicated Erdogan in a corruption scandal. Turkey is now seeking his extradition from the U.S. He has lived in self-imposed exile in Pennsylvania since 1999, claiming to have traveled for medical treatment.