ISIS Besieged in Northwest Syrian City of al-Bab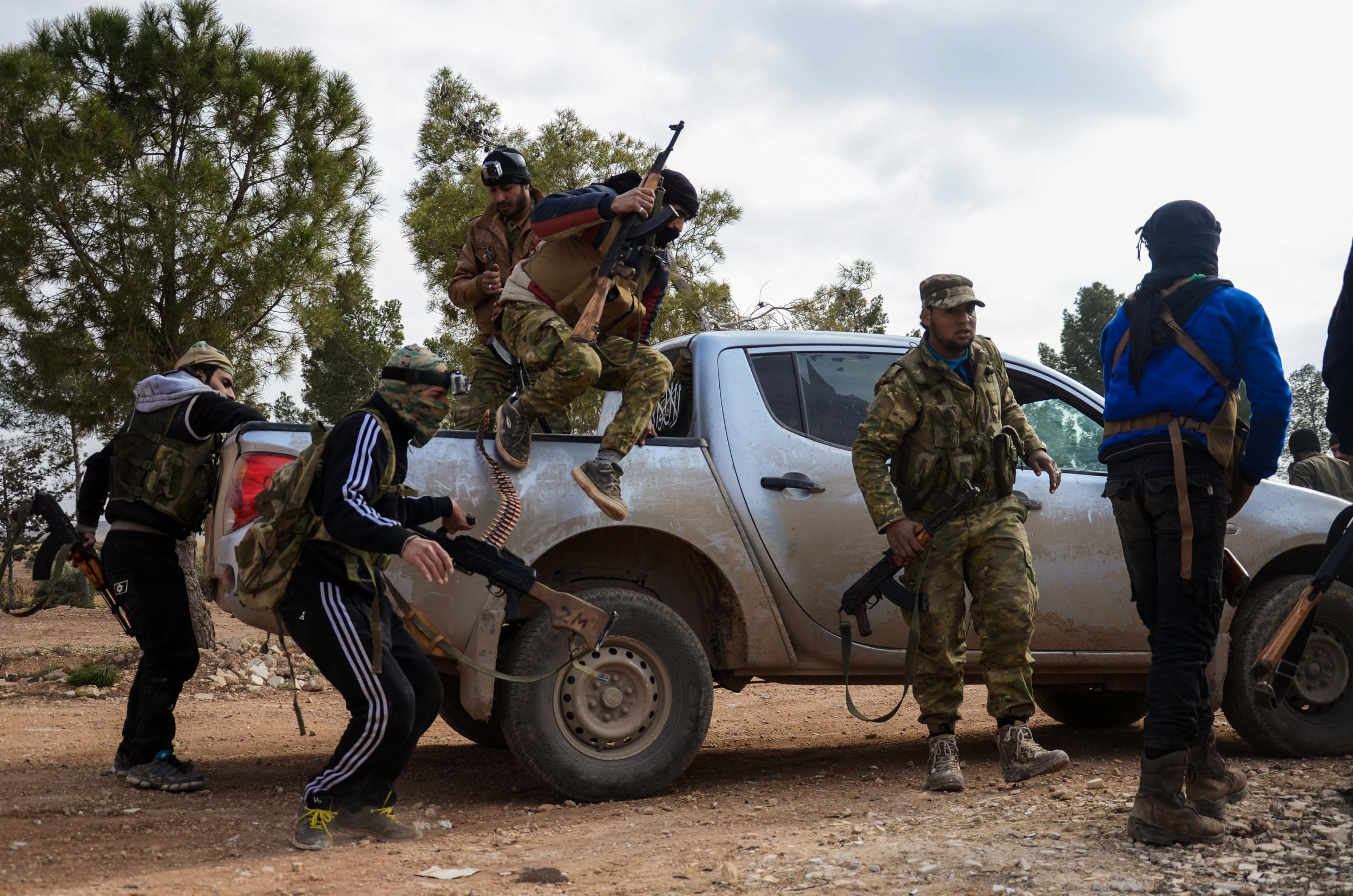 Forces loyal to Syrian President Bashar al-Assad have cut the final route out of the final Islamic State militant group (ISIS) stronghold in Aleppo province, a monitoring group said on Monday.
"Al-Bab is now completely besieged by the regime from the south, and the Turkish forces and rebels from the east, north and west," U.K.-based monitoring group the Syrian Observatory for Human Rights (SOHR) reported.
The encirclement was completed after "the regime's forces and allied militia seized the only and last main road used by the jihadists between al-Bab and Raqqa," SOHR chief Rami Abdel Rahman told AFP news agency. Russia's air force and members of the Lebanese Shiite militant group Hezbollah supported Assad's forces in cutting off the supply route to the ISIS-held city.
.
The parties involved in the Syrian conflict see the capture of al-Bab as strategically important. It sits 15 miles south of the Turkish border and 25 miles northeast of Aleppo, the city that Assad's forces recaptured in December.
After wrestling back Aleppo from rebels in December, one of the conflict's most significant military victories for the regime, Assad's forces, backed by Russian air power have turned their attention to al-Bab.
Russia and Turkey carried out their first joint airstrikes against ISIS in and around al-Bab last month. Both countries are embroiled in the near six-year conflict, but support opposing sides. Turkey has supported moderate rebel groups battling to overthrow Assad.
Moscow and Ankara brokered the evacuation deal for rebels in Aleppo and presided over peace talks between the regime and the Syrian opposition in the Kazakh capital, Astana, last month.
The conflict has left more than 300,000 people dead and displaced millions from their homes, both inside and outside of the country.
The war allowed ISIS to grow and capitalize on the instability but, over the past year, it has faced a series of territorial losses in both Syria and Iraq. It retains control of its grand prize in Syria: the eastern city of Raqqa and, in December, it recaptured the ancient Syrian city of Palmyra.