Aleppo: The Consequences of a Forgotten City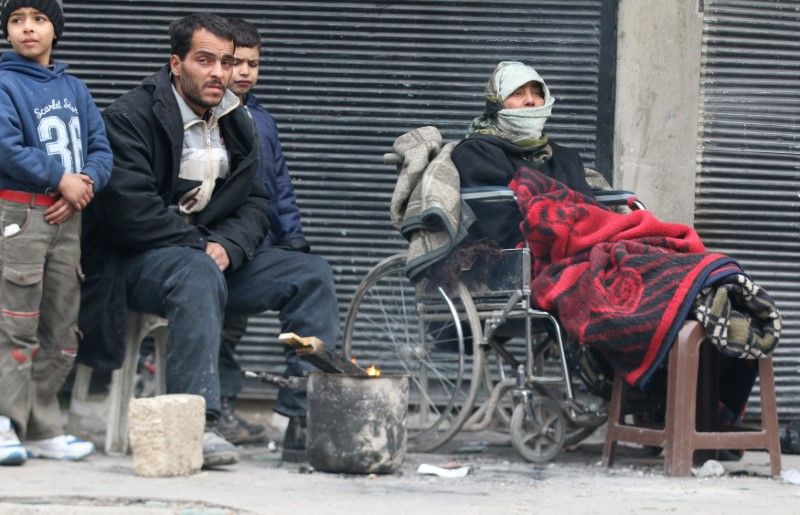 Monday was a catastrophic day: A Turkish gunman in Ankara murdered a Russian ambassador; a ramming attack in Berlin rivaled the horror of last summer's massacre in Nice; and a divided United Nations Security Council passed a toothless resolution requesting monitors for the embattled city of Aleppo, Syria. All of these events harken back to Sarajevo in 1914, when a young Serbian assassin named Gavrilo Princip killed Archduke Ferdinand, sparking the Great War.
What ties Monday's events together is Aleppo, both its fall and what happens after it. Richard Haass, the president of the Council on Foreign Relations, predicted it was "likely the harbinger of more terror to come, post-Aleppo fall and as ISIS loses Mosul and Raqqa."
Related: Can anything be done to save the Syrian rebels?
He may be right. On Monday, the Russians finally agreed to a Security Council resolution allowing U.N. monitors to observe the evacuation of Aleppo. In theory, it seems like a good idea: The Security Council has long been divided over Syria, with the Russians and Chinese vetoing anything that might help the rebels. But the resolution, drafted by the French, actually holds little weight: The monitors will not be blue helmets, peacekeepers or even human rights officials who might document war crimes that take place during the evacuation. Instead, they will be at the mercy of the Syrian government's cooperation.
"Thanks to the Russian Federation," one diplomatic source tells Newsweek, asking for anonymity because of the sensitivity of the subject, "the Security Council resolution is a watered-down half measure that gives control to forces on the ground."
The monitors might be stopped at any checkpoint before reaching East Aleppo. So any Shia militiaman loyal to President Bashar al-Assad's government forces or any Syrian Army patrol can stop the monitors from moving forward. "Also, the paperwork getting them from Damascus to Aleppo...could take hours or it could take days," say one U.N. senior official who also asked for anonymity because of the sensitivity of subject. "A lot can happen in those days while the paperwork is sitting on a desk in Damascus."
Stephane Dujarric, the U.N. secretary-general's spokesperson, declined to comment to reporters at his daily briefing on the number of monitors being sent, or when. He said the process was being worked out on the ground in Syria.
Meanwhile, in Europe, the first, gruesome repercussions of the fall of Aleppo are happening in real time. They came in the form of a ramming attack at a Christmas market in Berlin, which left 12 people dead. Why Germany? Chancellor Angela Merkel has been a moral authority on the migrant crisis in a time when Europe is decidedly more xenophobic. In the wake of the Syrian crisis, as refugees poured across the border from Turkey, headed for Europe, her country has taken in more of them than any other nation on the continent. She also acted as a beacon of tolerance in the midst of right-wing leaders such as France's Marine Le Pen. This has not gone over well with the German far right, and Merkel had recently backtracked with a nod to the burqa ban, and pledged never again to repeat her "Open Door policy." Naturally, this was inflammatory to extremist Muslims.
But Monday's chaos and death spread further. In Turkey, an off-duty police officer killed Russian Ambassador Andrey G. Karlov, shouting, "Don't forget Aleppo, don't forget Syria" after he pulled the trigger. This was clearly a revenge attack. Like the deadly ramming in Germany, it could have been the work of a lone wolf or an ISIS or Al-Qaeda cell.
These sorts of attacks won't end any time soon. But it is worth noting that Aleppo was razed to a parking lot by a Russian bombardment, and much of the world remained silent. As for the people who lived there, we have abandoned them.
Read more from Newsweek.com:
- How Should Trump Tackle the Syrian Civil War?
- Global Inaction Is Enabling the Brutal Destruction of Aleppo
- Putin and Obama at Daggers Drawn Over Aleppo