Turkmenistan Votes to Allow President Rule Indefinitely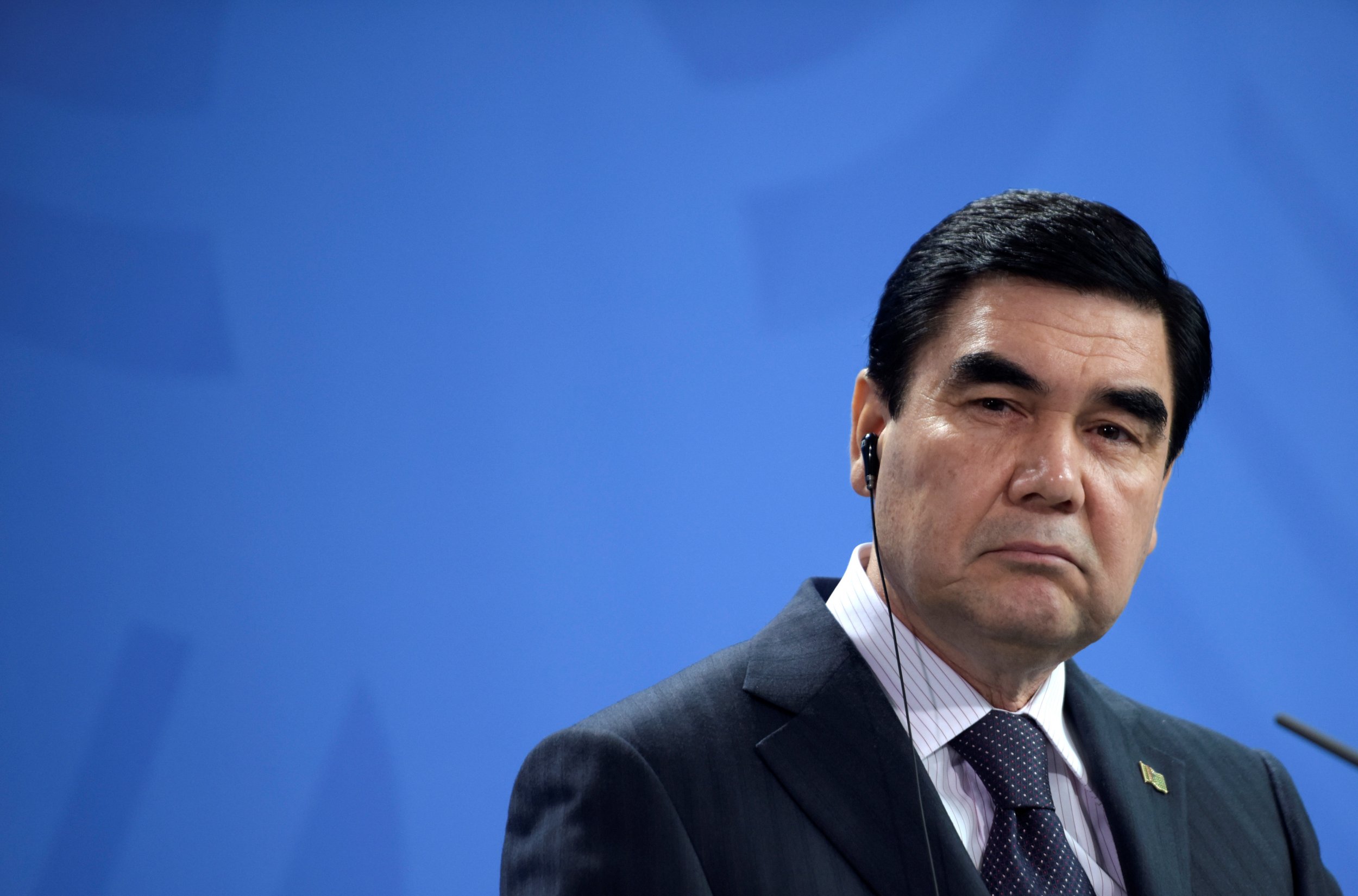 Turkmenistan has abolished rules that keep President Kurbanguly Berdymukhamedov from staying in power until his death, just as his predecessor did.
Berdymukhamedov has ruled the gas-rich Central Asian state since the death of Turkmenistan's first post-Soviet leader, Saparmurat Niyazov, in 2006. Like Niyazov, Berdymukhamedov has cultivated public adulation and erected a golden statue of himself while never winning an election that met international fairness standards.
The country's national parliament has changed election rules to allow Berdymukhamedov to take a step closer to indefinite rule on Wednesday, by abolishing the age limit for a leader and extending the length of a presidential term.
According to new regulation, Berdymukhamedov, who is currently 59, can rule the country past his 70th birthday, which was the sole boundary that may have kept him from ruling indefinitely. The country has no limit on the number of presidential terms that a leader can serve for. Berdymukhamedov is currently serving his second term—which under previous legal rulings would be his final year. The new rules also dictate that in the likely scenario that the president is re-elected, he will not have to hold another election for seven years, as opposed to five.
The leader's rule began with a curbing of the more eccentric regulations put in place by his predecessor, such as a ban on foreign circus performers and a new calendar, which had Niyazov's name inserted in days, though this has not extended to a loosening grip on free speech.
The move in Turkmenistan's parliament comes after the death of nearby Uzbekistan's president Islam Karimov, who was confirmed dead at the age 78 after nearly a week of secrecy, earlier in September. Karimov's stroke prompted speculation over whether the delay in an announcement of his death would signal the lack of a successor.