15 TV Show Crossovers That Shook Audiences
When two TV shows collide, it can result in some of the most unforgettable moments.
One producer told Newsweek the meta-nature of crossovers are part of their appeal among audiences.
Shayna Waldman, a development and production executive at The ATS Team, said: "My favorite parts of crossovers are being caught off guard (when the crossover is unannounced or I'm just not aware it's going to happen), the anticipation or 'scavenger hunting' (when I am aware that it is a crossover) and the built-in reward structure.
"You feel rewarded from knowing the other series/character being introduced into this separate environment, keeps the magic alive of this new world that is being created [and] gives it a sense of reality."
Below, with help from leading TV producers, Newsweek looks back at some of the most shocking TV crossovers in TV history.
1. Law and Order / Organized Crime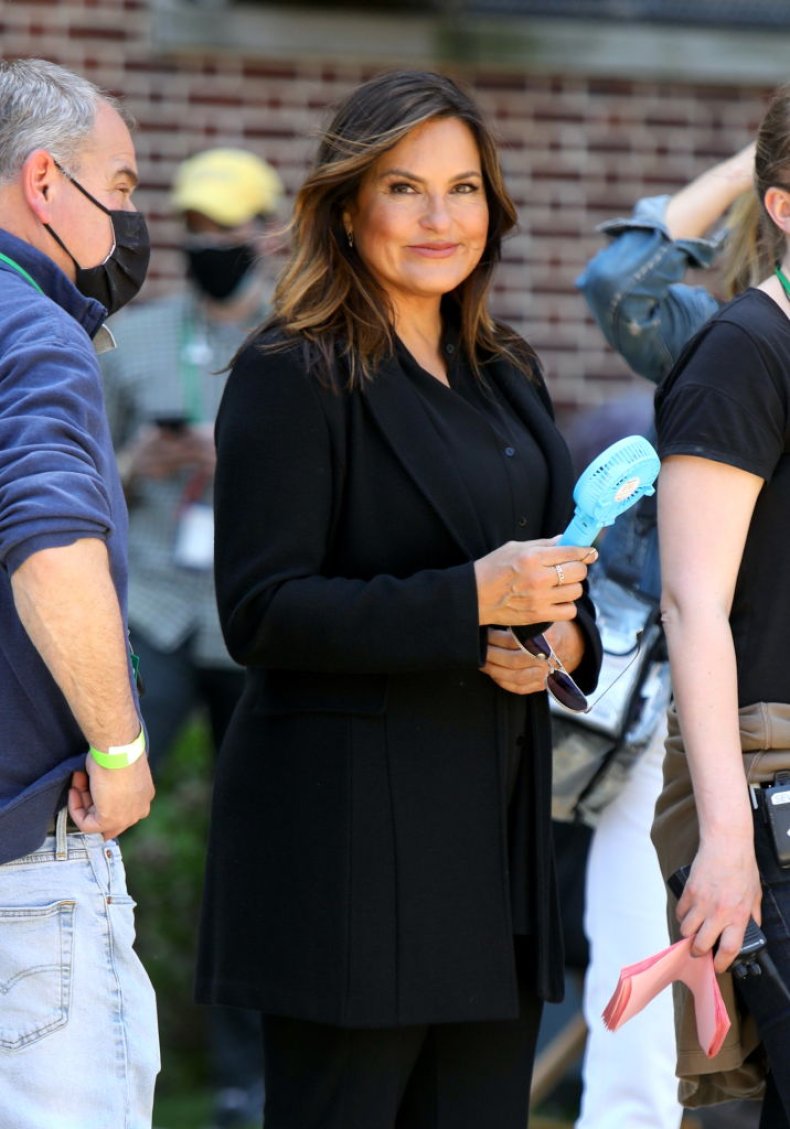 Sian Price, creative director and head of Yeti Productions selects the 2021 Law and Order SVU crossover with Law and Order: Organized Crime as a personal favorite.
She told Newsweek: "I've grown up watching Benson and Stabler's romantic tension on SVU (I actually don't think I've ever missed an episode).
"So despite the tragic nature of their rekindling, it was still fun, nostalgic and interesting to see how they decided to pull him back in."
2. Sabrina the Teenage Witch / Boy Meets World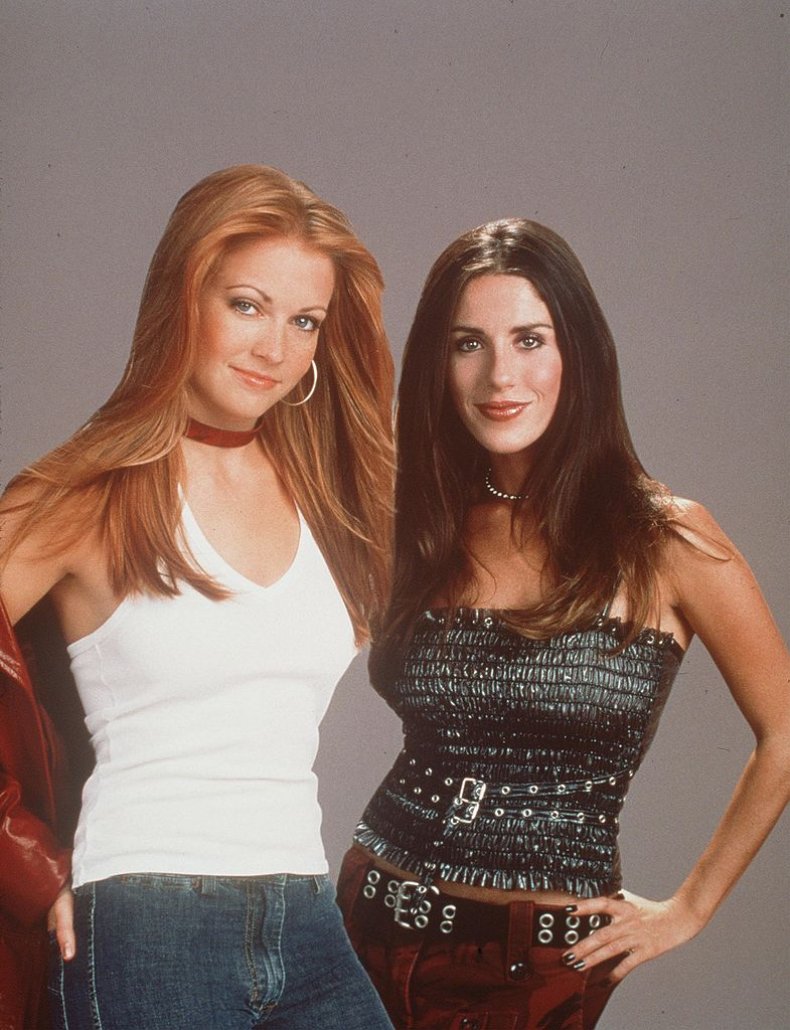 Daria Bondarenko, sales & co-production at Russian drama producer Start, opts for the crossover in which Salem from Sabrina the Teenage Witch sends the Boy Meets World cast back in time.
She said: "A blast from the past as two of my childhood favorites popped up in each other's sitcoms.
"Sabrina the Teenage Witch pops up in a Halloween episode of Boy Meets World. Then vice versa when Fred Savage is sent back to WW2 by Melissa Joan Hart's cat Salem in an episode of Sabrina.
"Clever, funny and a knowing nod to all who watched both shows!"
3. How I Met your Mother / Friends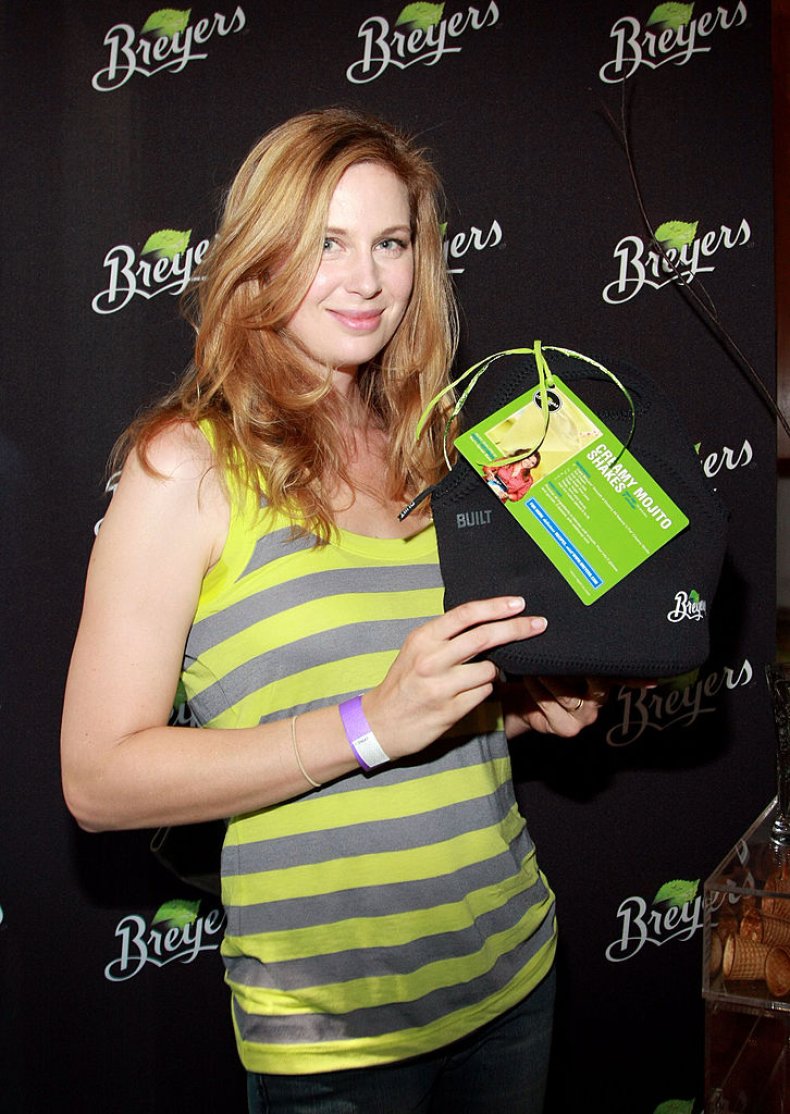 Laura Nevanlinna, CEO of Finnish animation studio Ferly, chooses the "iconic" time an actress reprised her role in another TV show.
She said: "Could you be ditched three times on your brthday? Is that a nightmare?
"Probably, yes, but in this instance it's to do with watching Anna Dudek on Friends being dumped on her special day, and returning to How I Met your Mother for the same dumping 2 more times! It's iconic." ​
4. The Simpsons / Futurama
Xander Ross, Film & TV PR lead at Percy & Warren, selects the legendary "Simpsorama" episode from the twenty-sixth season of the animated television series.
This crossover sees some familiar faces swing by when Futurama favorite Bender and friends time-travel to prevent the Simpsons from destroying the future.
Ross said: "The Simpsons Season 6 episode that features - of course - Bender from Futurama. I mean this had to happen and of course, they just nailed it."
5. The Good Place / Parks and Recreation
The Good Place creator Mike Schur has on more than one occasion included Easter eggs from his previous hit, Parks and Recreation, in his current show.
In a season-three flashback to a "Pick a Pet" day in Michael's neighborhood, Indiana's iconic horse L'il Sebastian makes a blink-and-you'll-miss-it cameo confirmed by both shows' social media accounts
6. Mad About You / Seinfeld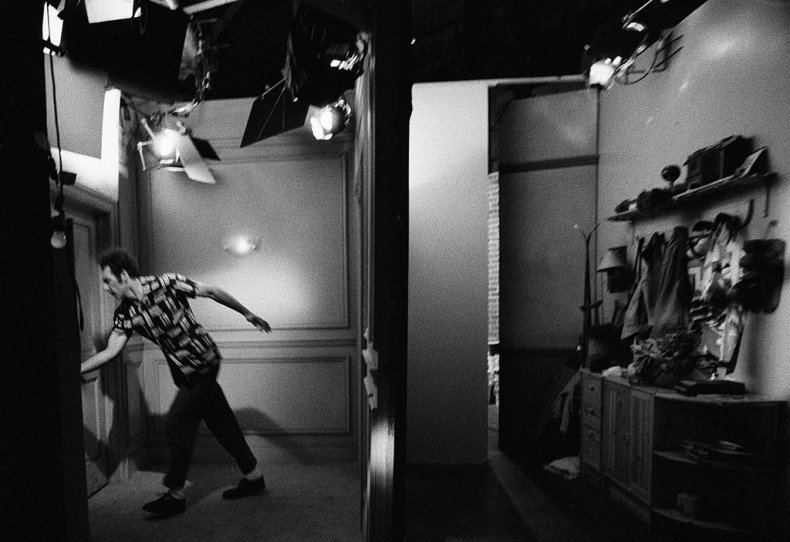 Mad About You's Season 1, Episode 8, titled "The Apartment", features a bizarre crossover with the highly influential series Seinfeld.
Jamie discovers his friend is subletting his old bachelor apartment and insists he settle the lease with the tenant, an certain eccentric character called Cosmo Kramer.
7. Doctor Who / The Sarah Jane Adventures / Torchwood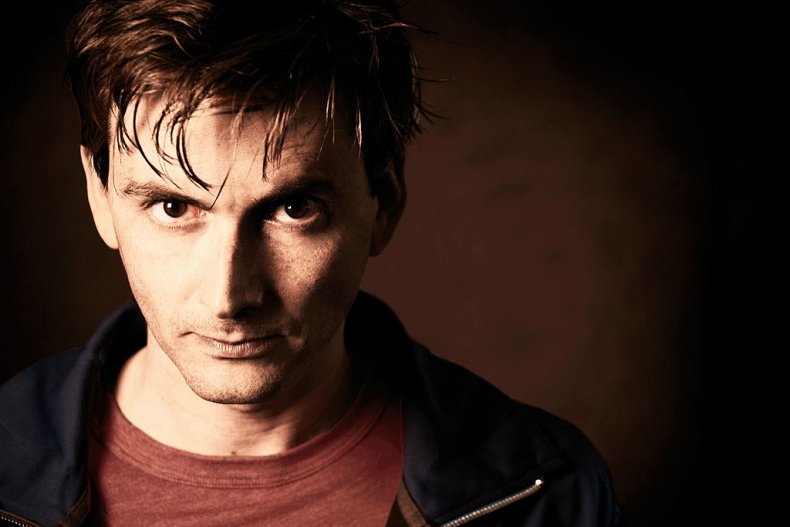 While The Sarah Jane Adventures and Torchwood are spinoffs of the long-running British TV show Doctor Who, they are both very different series.
Fans were consequently left dumbfounded when all the characters were brought together for Doctor Who star David Tennant's final season.
8. Arrowverse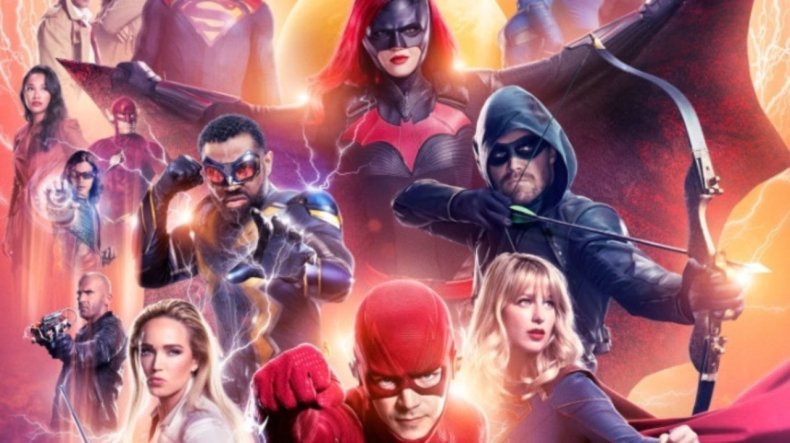 Crisis on Infinite Earths is the sixth annual Arrowverse crossover show and features episodes of the shows Supergirl, Batwoman, The Flash, Arrow and Legends of Tomorrow.
The different characters of the DC Comics multiverse were shockingly reunited as they battle to prevent the Anti-Monitor from destroying the very fabric of reality.
9. How to Get Away With Murder / Scandal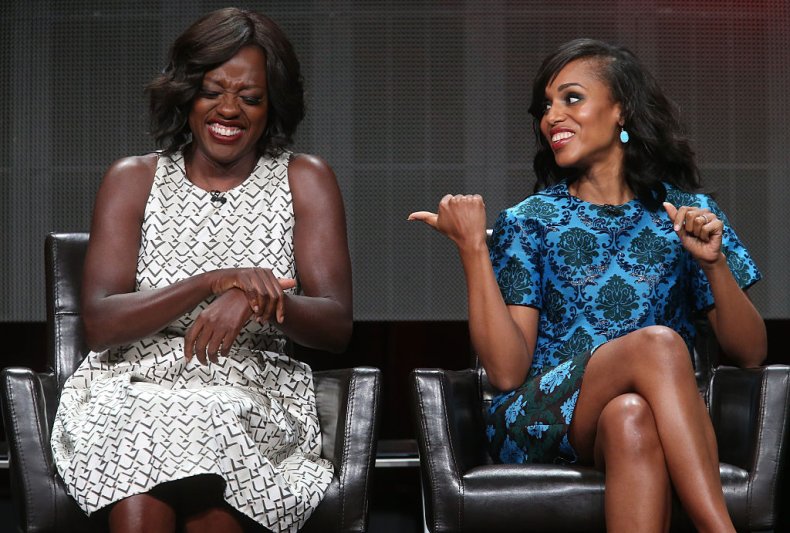 A two-episode crossover special occurred in 2018 between Shondaland shows How To Get Away With Murder and Scandal.
Fans were overjoyed when the shows' female protagonists Olivia Pope and Annalise Keating are seen practicing arguments for the Supreme Court, while the opening scene even mimics the HTGAWM pilot.
10. Hannah Montana & co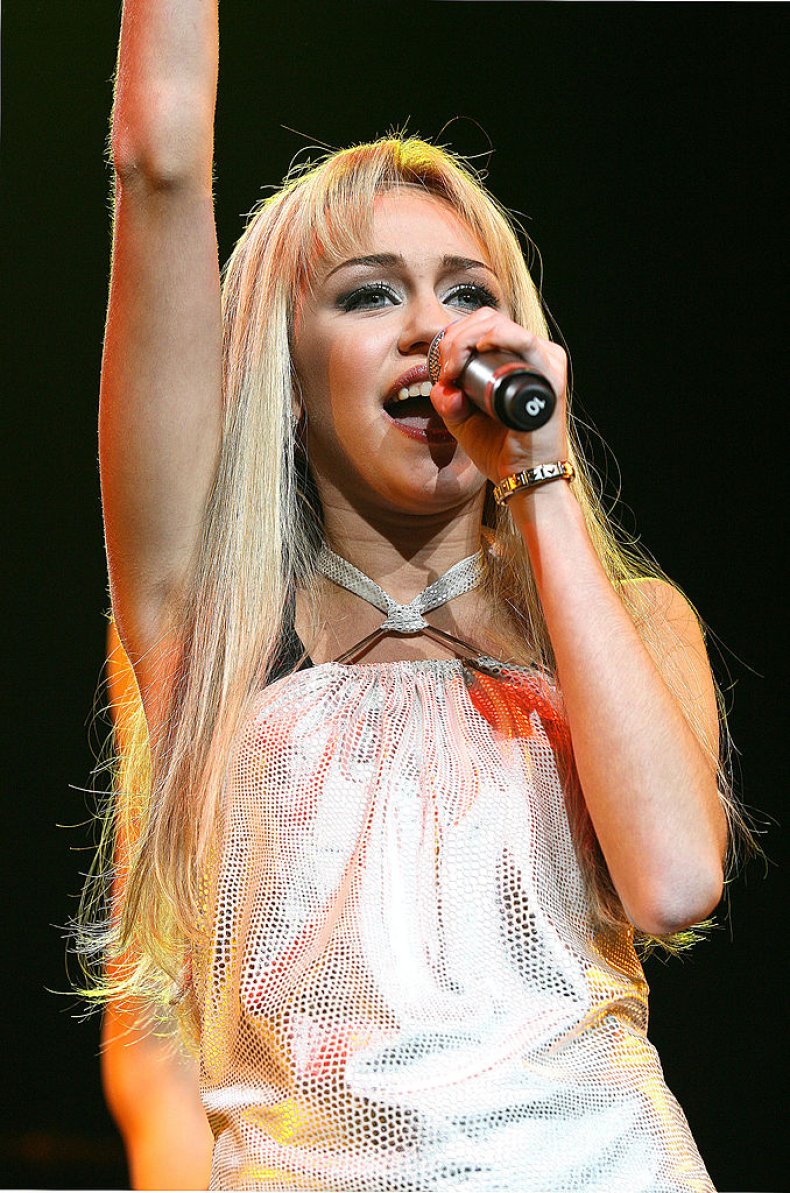 "That's So Suite Life of Hannah Montana" was a legendary 2006 crossover episode of Disney Channel shows That's So Raven, The Suite Life of Zack & Cody and Hannah Montana.
While stranded at the Tipton, Raven Baxter has a vision that Cody is in danger, and Hannah Montana arrives at the scene to help out.
11. The Jetsons / Flintstones
The Jetsons Meet the Flintstones is a TV movie and crossover as part of the Hanna-Barbera Superstars 10 series, which premiered in 1987.
Thanks to a malfunctioning time machine, The Jetsons arrive in the Stone Age, where the futuristic foursome meet and befriend the Flintstones family.
12. Jimmy Neutron / The Fairly Odd Parents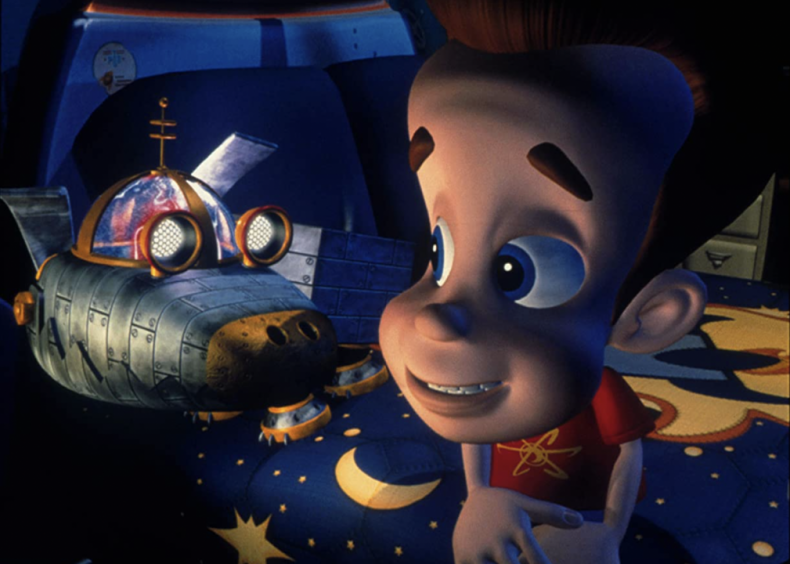 The Jimmy Timmy Power Hour is a trilogy of TV crossover, where the universes of The Fairly Odd Parents and The Adventures of Jimmy Neutron, Boy Genius, collide.
Timmy's wish for access to the best laboratory in the universe is magically fulfilled, and he is sent to the town of pint-sized prodigy Jimmy Neutron.
13. Brooklyn Nine-Nine / New Girl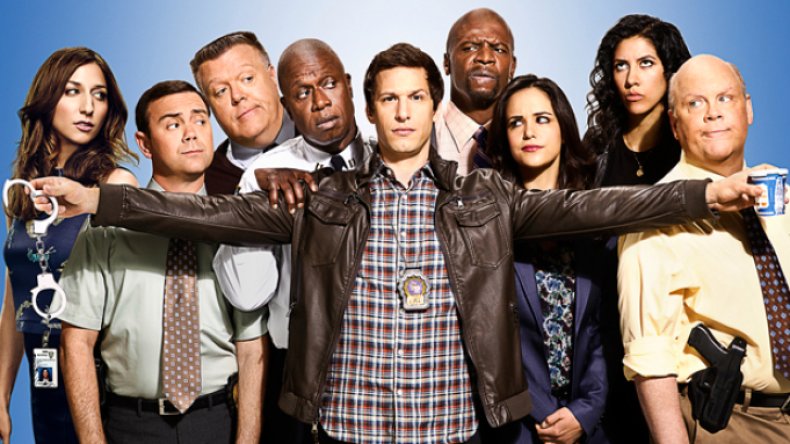 Brooklyn Nine-Nine's Season 4 episode "The Night Shift" involves a surreal crossover with entirely different TV show New Girl.
As Jake struggles with his first case back at the precinct, he encounters Jess Day, played by Zooey Deschanel, who is visiting New York.
14. Bones / Family Guy
The decidedly odd "The Critic and the Cabernet Bones" episode finds character Brennan deciding to have a baby and asking Booth to be the father.
Booth consequently begins to doubt himself, and Family Guy's cantankerous child Stewie Griffin begins to appear in Booth's vivid hallucinations.
15. Arrested Development / Malcolm in the Middle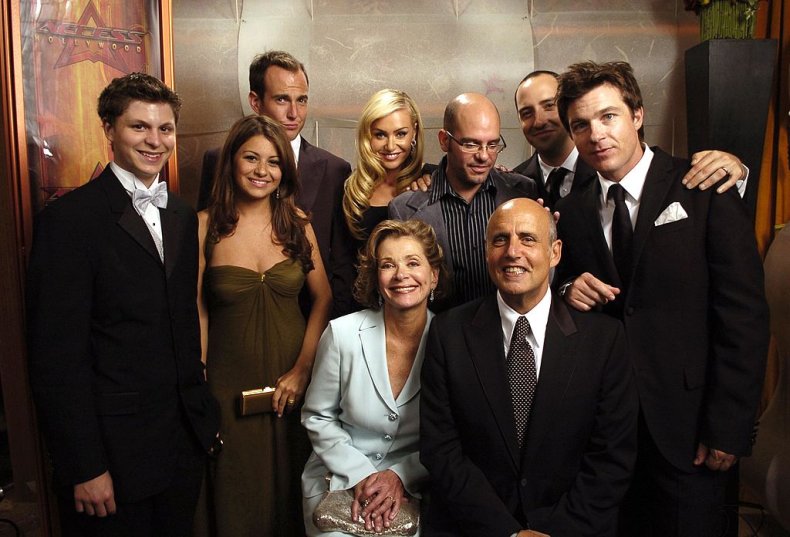 Arrested Development is widely regarded as one of the cleverest and most "meta" TV shows ever aired.
The famous "Mr. F" episode finds protagonist Micheal Blooth on a tour bus, where he inadvertently interrupts the filming of a generic Malcolm in the Middle episode, while the show's real-life actor Frankie Muniz is busy filming a scene.