50 TV Shows With the Worst Ratings on Rotten Tomatoes
Rotten Tomatoes is a convenient tool to check if a television series is binge-worthy or not.
The aggregation review site encourages TV fans to rate every show on their "Tomatometer" scale. A consistent score of 75 percent or above warrants a "certified fresh" seal of approval, whilst total flops are rated "rotten".
There are thousands of TV shows to choose from, but many fail to make it past the first season. Rotten Tomatoes weeds out the time-wasters so that you don't have to.
50. Heartbeat (2015)
A medical series about a surgeon who balances her chaotic job with a messy personal life, this series flopped according to critics.
Rotten Tomatoes consensus branded the series: "A Frankensteined drama made up of hospital genre cliches and unlikeable characters."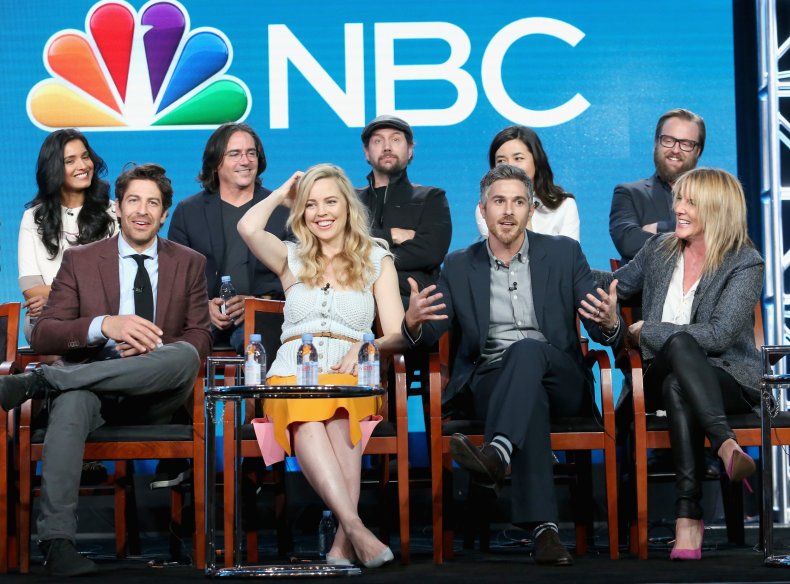 49. Glory Daze (2010 - 2011)
The campus comedy scores a measly 15 percent on the Tomatometer. Critics slammed the TBS show for its lack of interesting characters and original jokes.
48. The Million Second Quiz (2013)
Hosted by Ryan Seacrest and broadcast by NBC, this game show was relatively short-lived.
Once described as a "ratings disaster" by The Hollywood Reporter, its premiere and finale were seen by only 6.52 and 4.95 million viewers respectively.
47. Manimal (1983)
Cancelled before the first season finished, NBC's action-adventure series received very low ratings.
The quirky plot features a shape-shifting man (Simon MacCorkindale), who can turn himself into any animal he chooses.
46. Betrayal (2013-14)
Apparently, the life of a photographer who begins an affair with an attorney for a powerful family was not exciting enough to capture audiences.
Rotten Tomatoes' consensus reads: "Plagued by a predictable story, lackluster writing, and uninspired acting, Betrayal is far less compelling - even as a guilty pleasure - than it ought to be."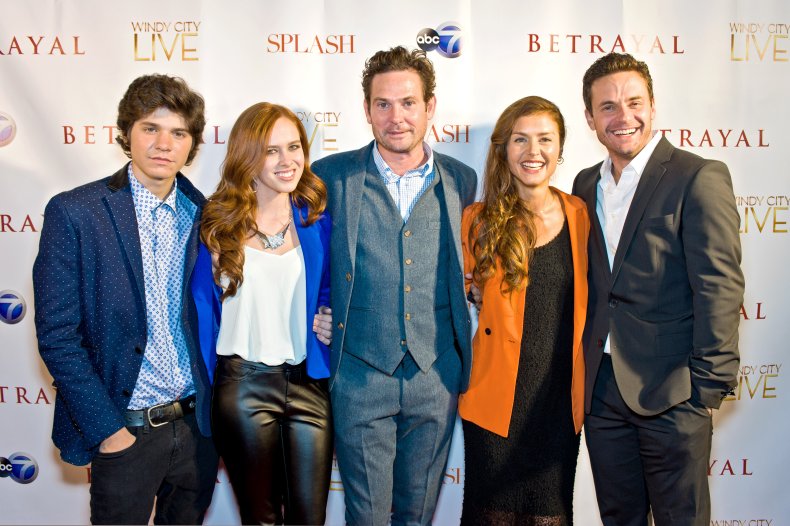 45. Inhumans (2017-18)
Marvel's Inhumans, was an American television series created by Scott Buck for ABC, based on the Marvel Comics franchise.
ABC's Entertainment Director admitted that the viewership numbers "were less exciting for us than we hoped they would be".
44. Tucker (2001-2002)
Divorce, teenage culture and young love are themes that crop up in this American sitcom.
Rotten Tomatoes critics denounce the series as "shamelessly derivative" with "gross-out humor."
43. My Mother the Car (1965-1966)
Thirty episodes were produced by United Artists Television in this TV series about a man whose deceased mother is reincarnated as an antique car.
The show was received negatively, with Rotten Tomatoes going so far as to include it in a list of "10 TV Shows We Can't Believe Actually Got Made."
42. Skins (2011)
Unable to live up to the high bar set by the British original, Skins flopped in the United States.
The remake was enveloped in controversy, with several advertisers withdrawing over concerns about sexual content.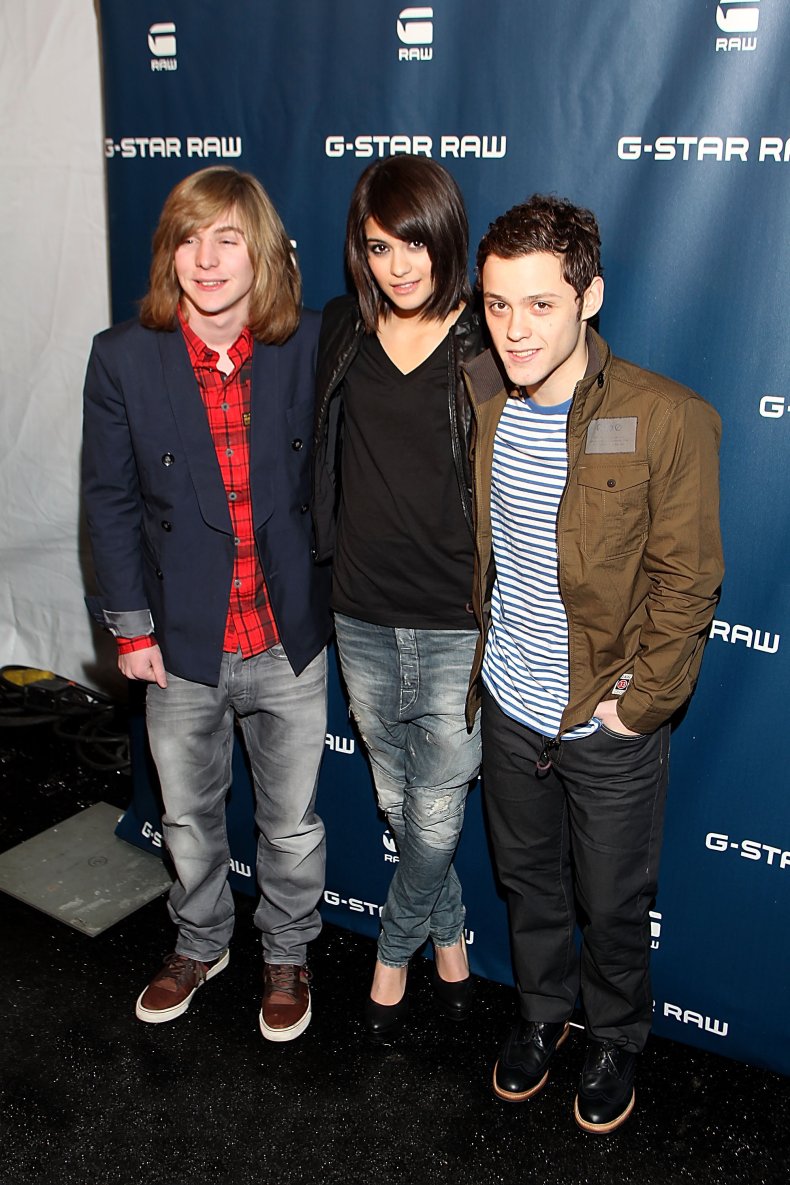 41. Criminal Minds: Beyond Borders (2016-17)
Despite a two-season run, CBS's FBI show scores only 25 percent on the Tomatometer.
Rotten Tomatoes' consensus states: "Beyond Borders relies on the same characters and storylines the franchise has used for years, with an extra undertow of xenophobic paranoia."
40. Splitting Up Together (2018-19)
A sweet but sadly stale storyline, this family comedy was canceled after two seasons.
The plot centered on a couple (played by Jenna Fischer and Oliver Hudson) whose feelings reignited for each other over the course of their divorce.
39. The Kennedys: After Camelot (2017)
This historical mini-series is a retelling of the former First Lady of the United States, Jacqueline Kennedy, in the aftermath of the assassination of her husband, then-President John Fitzgerald Kennedy.
38. Ironside (2013)
With a score of just 14 percent on the Tomatometer, this crime drama about a paraplegic police detective who solves criminal cases in New York City failed to engage audiences.
"Mundane and monotonous" are two criticisms of the show levelled on Rotten Tomatoes.
37. I Hate My Teenage Daughter (2011-12)
As the name might suggest, two life-long friends struggle to accept that their children have turned out to be the kind of bullies they despised in high school.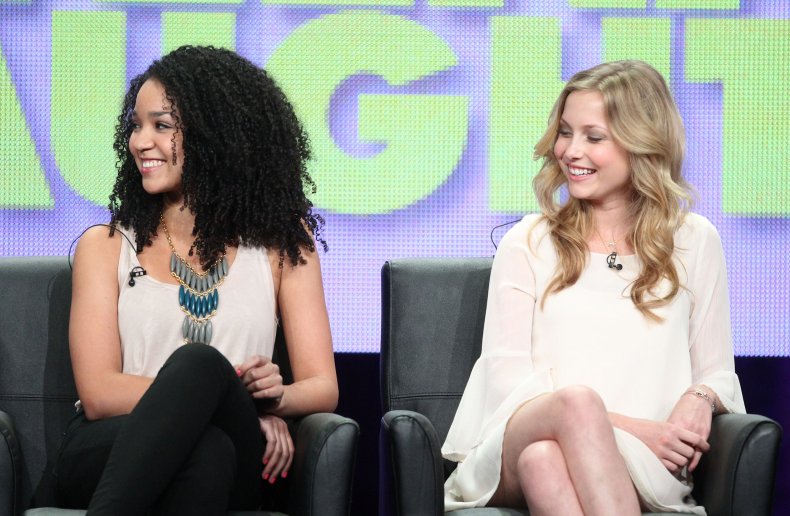 36. Supertrain (1979)
Supertrain was the most expensive series ever aired in the United States at the time, yet it still underwhelmed audiences.
NBC spent $10 million on three sets of trains, one of which crashed.
35. Hunters (2020)
At its best the science fiction series is about a group of terrorist-fighting hunters.
Rotten Tomatoes' consensus however is less generous. Critics said: "The visibly low-budget Hunters unsuccessfully searches for a well-executed plot in a forest of common tropes and cheap clichés."
34. Friends with Better Lives (2013-14)
The plot follows six people who all believe their friends have superior lives. CBS canceled the series after only five episodes had aired.
33. The Colbys (1985-87)
A spin-off from popular series, Dynasty, The Colbys features another incredibly wealthy family who own a large multinational business.
32. Insatiable (2018-19)
Slammed by some critics for "fat-phobic" content this teenage pageant queen show divides viewers.
The series received an approval rating of 11 perecent based on 56 reviews, with an average rating of 2.68/10 on Rotten Tomatoes.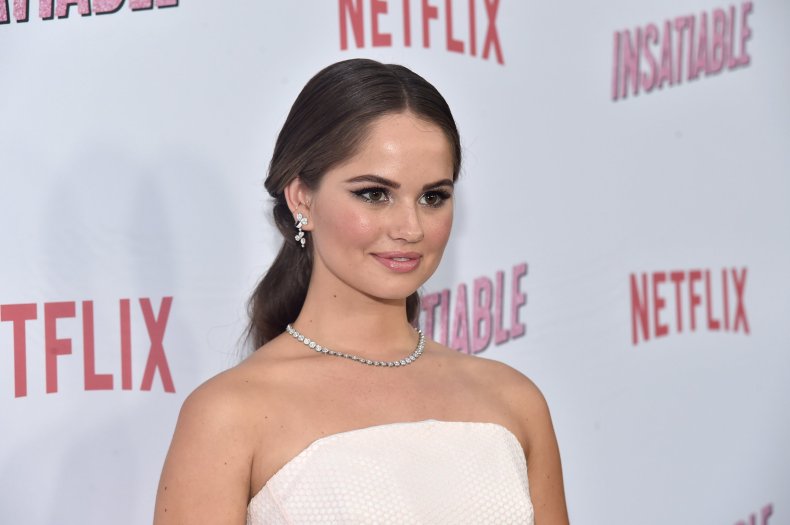 31. 'Momma's Boys' (2008-09)
Created by Ryan Secrest the premise of this reality TV series spells relationship doom.
Three bachelors are housed with several prospective brides but in order for love to develop the women must meet with the approval of the men's moms.
30. Allen Gregory (2011)
Created by Jonah Hill, Jarrad Paul, and Andrew Mogul this American adult animated sitcom failed to impress critics.
Criticisms included "nasty and brutish" characters and too many cringe-inducing moments.
29. Damien (2016)
Based on cult 1976 horror film, The Omen, a war photographer is left to grapple with his satanic past.
28. Viva Laughlin (2007)
The musical dramedy features a businessman Ripley Holden, whose dream is to run a casino in Laughlin, Nevada.
Negative reaction to the show criticized the plot, the dialogue and the acting.
27. Rosewood (2015)
A private pathologist in Miami, Dr. Beaumont Rosewood, gives a second opinion when friends or family of the deceased are not satisfied with official police findings.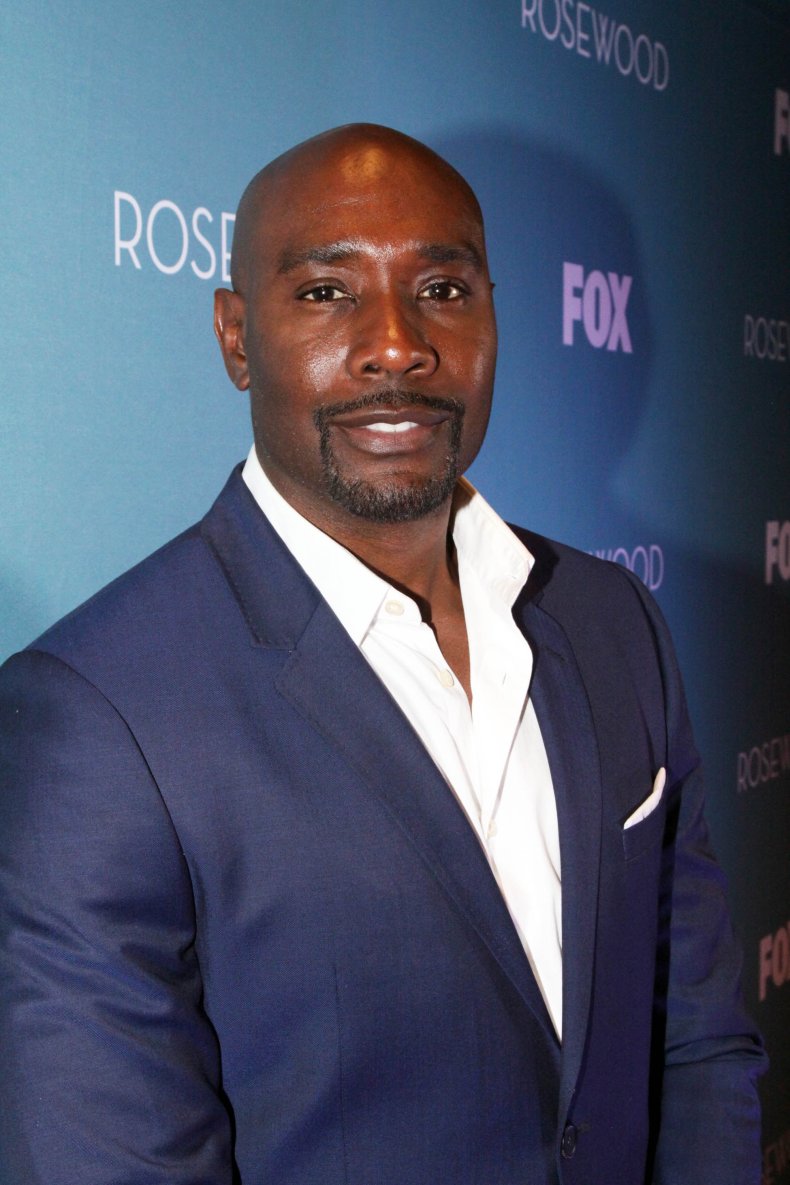 26. Marco Polo: Season 1 (2014)
Cancelled after two seasons, this show allegedly resulted in a $200 million loss for streaming giant Netflix.
Rotten Tomatoes consensus weighed in with: "An all-around disappointment, Marco Polo is less entertaining than a round of the game that shares its name."
25. Truth Be Told (2019)
An American drama television series produced for Apple TV+, the plot is based on the novel Are You Sleeping by Kathleen Barber.
The series received 31 percent on the Tomatometer but still has a chance to redeem itself, as a second season is set to air in 2021.
24. Rob (2012)
CBS's series features a former bachelor and landscape architect with Obsessive Compulsive Disorder, who marries into a close-knit Mexican American family.
23. Work It (2012)
ABC's sitcom's centres around two unemployed men who try to dress as women to land sales jobs at a pharmaceutical company.
The series lasted only one season and was bashed for perpetuating "absurd and outmoded stereotypes."
22. Saint George (2014)
A recently divorced Mexican man navigates a chaotic life managing relationships with his all-American ex-wife, his cloying mother, and his free-loading uncle.
21. Hawaii (2004)
Originally titled Pearl City, NBC's police drama revolves around a fictional crime unit of the Honolulu Police Department. It aired for one season before it was cancelled.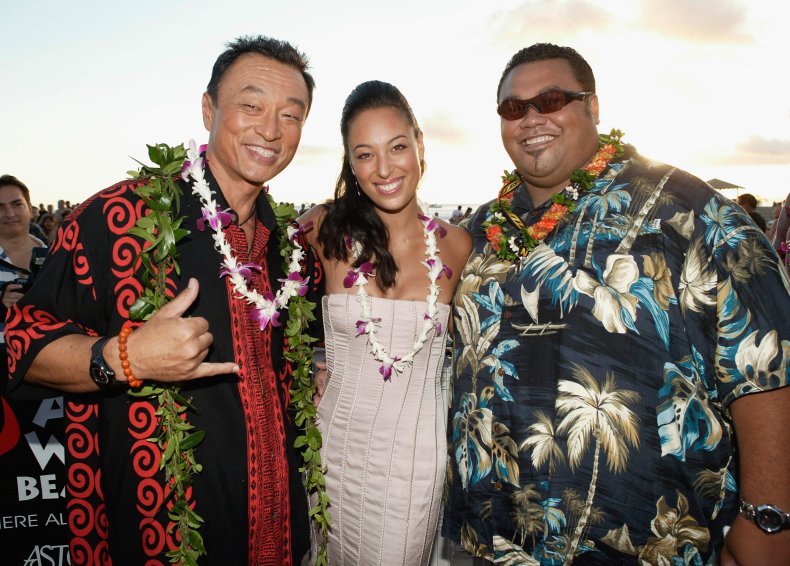 20. Dr. Ken (2015)
Another series about the stresses of family life, but this time the lead is an accomplished physician.
Rotten Tomatoes' consensus said: "Somebody please get Dr. Ken a doctor; seeking any signs of life. Or humor."
19. The I-Land (2019)
Ten people wake up on a dangerous island, with no idea how they ended up there and how to navigate their new environment.
Rotten Tomatoes reported an 8 percent approval rating for the first season with an average rating of 3/10, based on 12 reviews.
18. Dads (2013-14)
Two accomplished video-game developers take in their stubborn fathers in this sitcom.
Fox canceled the series in 2014 after one series, before the final episode aired.
17. Hank (2009)
Hank Pryor (Kelsey Grammer), a big shot executive, loses his job on Wall Street and moves his family home to a small town in Virginia.
Hank was cancelled on November 11, 2009 amidst low ratings, leaving five episodes unaired.
16. Hand Of God: Season 1 (2014 - 2015)
After his only son attempts suicide, Judge Pernell Harris (Ron Perlman) has a mental breakdown and becomes convinced that he can hear the voice of God.
Vox called the show "mind-bogglingly bad".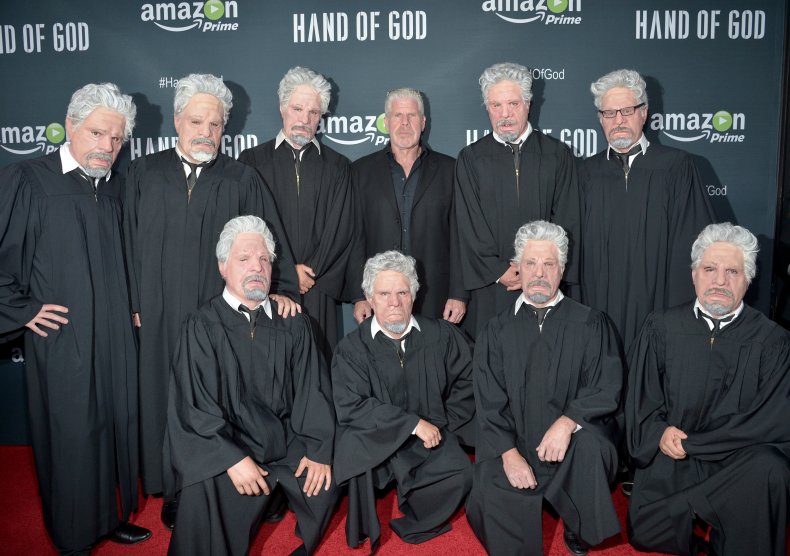 15. Cavemen (2007)
A spin-off from a popular series of insurance commercials, three Neanderthal pals attempt to integrate into their modern suburban community.
14. Do Not Disturb (2008)
Previously known as "The Inn", the sitcom reveals an insiders look at a once-esteemed New York City hotel as seen through the eyes of its employees.
13. We Are Men (2013)
Panned by critics, this sitcom was canceled by CBS after only two episodes had aired.
The show features a recently single man who moves into an apartment block where he strikes up a friendship with three divorcees.
12. Killer Instincts (2005)
Filmed in Vancouver but set in San Francisco, the American crime drama portrays detectives who handle the city's most wacky crimes.
11. Donny! (2015)
An exploration of wealth, the media, and romance, the main character of the sitcom, Donny, hosts a daytime talk show.
Behind the scenes, his life is more chaotic, as he juggles being a single dad.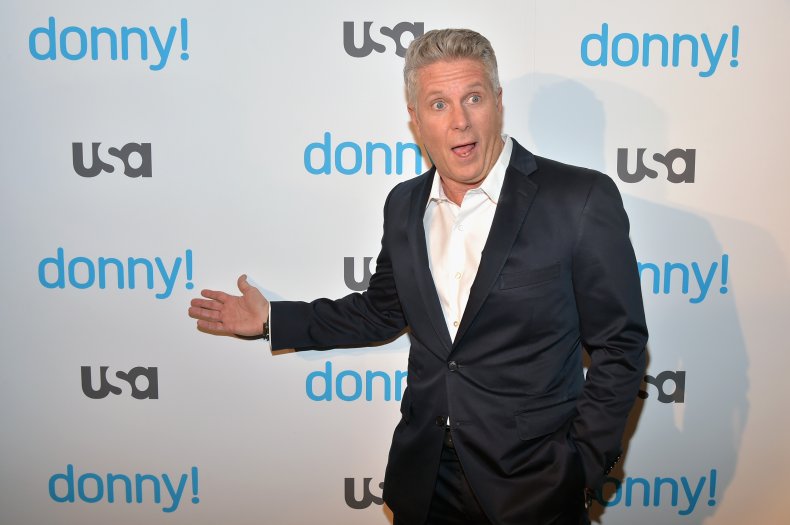 10. Unan1mous' (2006)
This game show comprised of nine strangers who are locked in a bunker and must come to a unanimous vote to win $1.5 million and leave.
9. Iron Fist: Season 1 (2017)
Another offering from Marvel, a billionaire returns home to New York to fight crime after a period in Asia studying kung fu.
The series scored 20 percent on Rotten Tomatoes and the critic consensus concluded it lacked "momentum and originality."
8. Happy Hour (2006)
A sitcom from the producers of That '70s Show, the show revolves around a young man who loses his girlfriend, his job, and his apartment.
Thirteen episodes were made, of which four have aired and nine remain unaired due to poor ratings.
7. Mulaney (2014)
Stand-up comedian John Mulaney created the show and starred as a fictionalized version of himself.
Rotten Tomatoes' consensus failed to see the funny side, saying: "John Mulaney, we know Jerry Seinfeld. Seinfeld was funny. Mulaney, you're no Seinfeld."
6. One Big Happy (2015)
A man and his best friend, who is a lesbian, form a non-traditional family in this unpopular sitcom.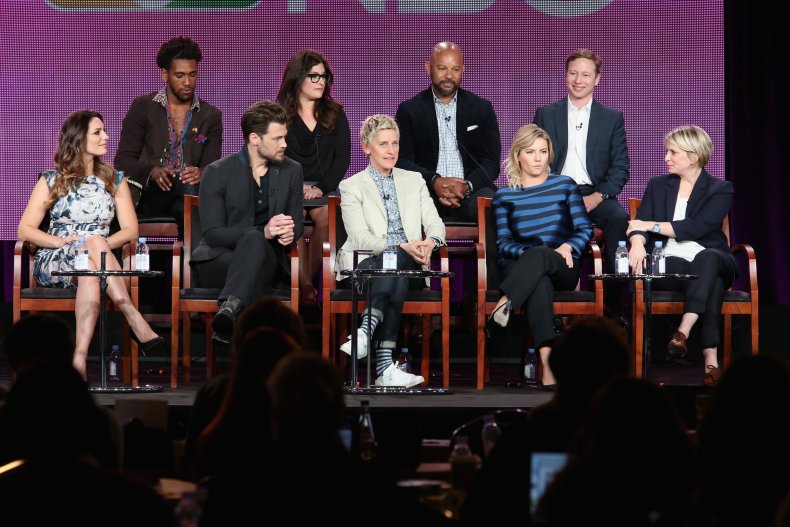 5. The Cleaner (2008-09)
An A&E series about a recovering drug addict who lives in Los Angeles, California.
Rotten Tomatoes called it "anything but addictive".
4. Manhattan Love Story (2014)
A recipe for dating disaster, this sitcom reveals the unfiltered internal monologues of a couple as they embark on new relationship together.
3. Imaginary Mary (2014)
The fantasy series follows career-woman Alice, who is visited by an imaginary puppet being from her childhood, as she navigates adult life.
2. Crisis in Six Scenes (2016)
Renowned director Woody Allen wrote, directed and appears in this six-episode comedy series.
The show received 18 percent on the Tomatometer, while the critic consensus held that Allen's work did not translate well onto the small screen.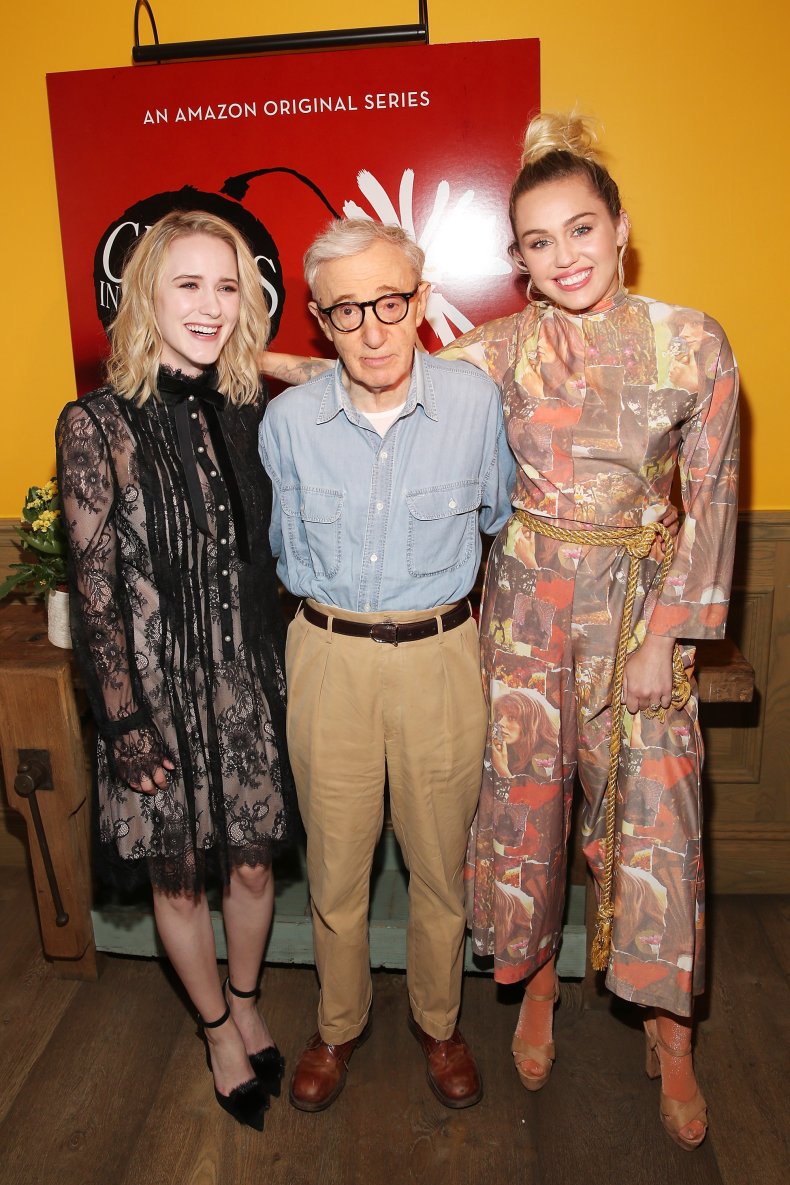 1. Homeboys from Outta Space (1997)
And at no. 1, this sitcom about two space jockeys who fly around the galaxy in the 23rd century on a rattletrap ship named the Space Hoopty. It's as bad as it is bizarre.