Twitch Bans President Donald Trump—But It's Just Temporary
Today, Twitch slapped a temporary suspension on Team Trump, the campaign account for President Trump. The livestream service has temporarily banned the account because of offensive content that violates the company's policy on hateful conduct.
Since joining last year, the Team Trump account posts livestreams of the president's rallies and from other campaign events. As of Monday, in the place of this content, readers will find the image of a ghost and a message stating, "Sorry. Unless you have a time machine, that content is unavailable."
Twitch cited two examples of offensive content from previous rallies that led to the removal. The first example is a 2016 campaign rally, which was re-broadcasted on Twitch. During that event, Trump used the word "rapists" to describe theoretical undocumented Mexican immigrants who commit crimes in the United States. He also said that Mexico was not "sending us not the right people."
The second example cited by Twitch featured Trump's address at the recent Tulsa Rally. During the rally he used the phrase, "a very tough hombre is breaking into the window of a young woman."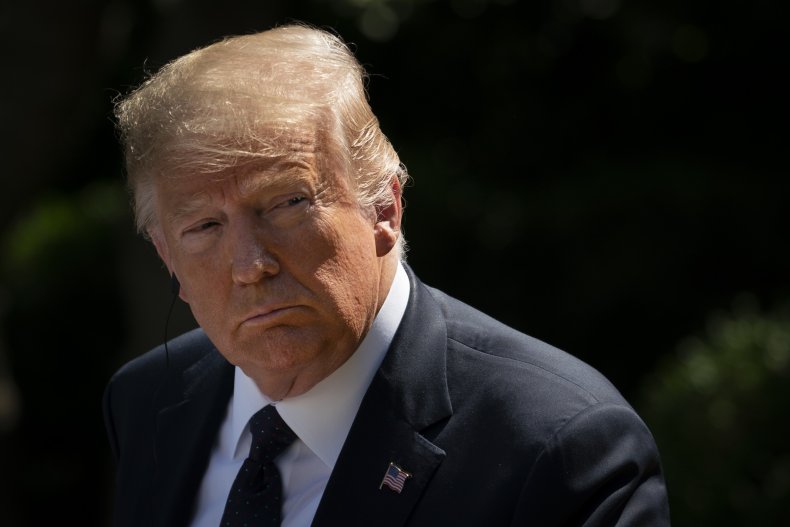 Following the suspension, Twitch released a statement saying, "Hateful conduct is not allowed on Twitch. In line with our policies, President Trump's channel has been issued a temporary suspension from Twitch for comments made on stream, and the offending content has been removed."
A spokesperson for Twitch also told The Verge, "Like anyone else, politicians on Twitch must adhere to our Terms of Service and Community Guidelines. We do not make exceptions for political or newsworthy content, and will take action on content reported to us that violates our rules."
This suspension comes as another social media platform has taken action against a pro-Trump forum. Also on Monday, Reddit banned the subreddit The_Donald, which has drawn plenty of criticism for allegedly promoting hate speech. Because of changes to Reddit's content policy, hate speech is now no longer acceptable on the site, and considered a violation. This shift means that about 2,000 subreddits will vanish from the platform, including The_Donald.
Speaking to The Verge, Reddit CEO Steve Huffman said, "I have to admit that I've struggled with balancing my values as an American, and around free speech and free expression, with my values and the company's values around common human decency."
Reddit's new content policy can be read in full here.
Updated 6/29/2020, 2:55 p.m. ET: This post has been updated to include context about Reddit also banning the pro-Trump subreddit The_Donald.