Twitter Caves to New York Post in Awkward Moment for CNN's Jake Tapper
On Friday evening the Twitter account of The New York Post was restored to full operation after the social network has previously restricted it under its policy forbidding the publication of hacked materials for spreading stories about emails allegedly taken from a laptop belonging to Hunter Biden, the son of Democratic presidential nominee Joe Biden.
Twitter's restoration of the account followed a Friday morning tweet from CNN anchor Jake Tapper advising The New York Post to essentially back down from Twitter by deleting the tweets that initially led to its account being locked.
"Since twitter has locked out the NYPost for violating rules that no longer stand as rules (but twitter won't revisit past enforcement decisions) the NY Post COULD end this standoff by deleting the tweets that broke the rules (thus unlocking its account) then tweet them out again," Tapper wrote.
Rather than backing down, The New York Post just waited until Twitter reversed its decision. If the Post had deleted its tweet, it would've lost the reach and engagement it had already gained on its initial tweets.
Conservative and liberal Twitter users criticized Tapper for his suggestion.
Self-described "conservative Democrat" Bryan Dean Wright commented, "'Shut Up & Kiss The Twitter Ring' is Jake Tapper's solution to press censorship. Wow."
Mollie Hemingway, senior editor at the conservative publication The Federalist, commented, "Jake Tapper is telling you that he would tell political prisoners to be reasonable and simply sign the false confession so all their problems could go away. This is vile and disgusting and reprehensible from any member of the press."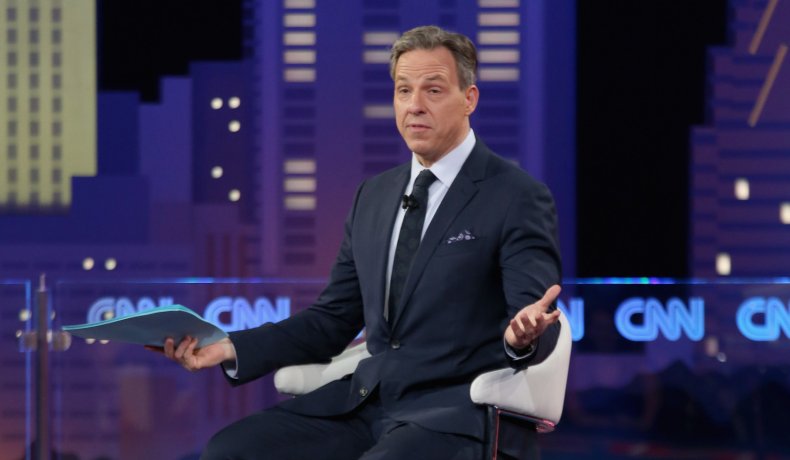 Yesterday, Glenn Greenwald, Pulitzer Prize winner and founder of The Intercept, announced his resignation from the publication, alleging that major media outlets had censored any reporting overtly critical of Joe Biden.
In a series of tweets published on Friday after it had unlocked The Post's account, Twitter called its policies "living documents" and added that in light of the Post's incident, the social platform has changed its practice of not retroactively overturning prior enforcement.
"Decisions made under policies that are subsequently changed & published can now be appealed if the account at issue is a driver of that change," Twitter wrote. "We believe this is fair and appropriate."
In his final tweet on the matter, Tapper wrote, "I also don't think twitter should have blocked them to begin with. But this would be a way for NYPost to have cake and eat it too -- and get its twitter feed back. Just an idea. Don't like it? That's fine too."
Newsweek contacted The New York Post for comment.