Twitter Deletes Trump, Top Supporters as Apple Goes After Parler
The Twitter accounts of President Donald Trump and some of his top supporters were permanently banned Friday over concerns about inciting further political violence, while Apple has threatened to ban conservative social media app Parler from its app store over similar concerns.
Trump was handed a permanent ban over fears that new tweets by the president could inspire more violence days after an angry pro-Trump mob stormed the U.S. Capitol building as Congress met to certify President-elect Joe Biden's election victory. Earlier on Friday, the social media company banned accounts belonging to former Trump adviser Michael Flynn, attorney and pro-Trump conspiracy theorist Sidney Powell and Ron Watkins, who previously ran the 8kun imageboard, a popular platform for the pro-Trump QAnon conspiracy theory.
"After close review of recent Tweets from the @realDonaldTrump account and the context around them — specifically how they are being received and interpreted on and off Twitter — we have permanently suspended the account due to the risk of further incitement of violence," Twitter said in a blog post explaining the president's ban.
"In the context of horrific events this week, we made it clear on Wednesday that additional violations of the Twitter Rules would potentially result in this very course of action," the company continued.
The ban was triggered by two new tweets from Trump. One praised "75,000,000 great American Patriots" who voted for him and vowed that they would "not be disrespected or treated unfairly in any way, shape or form," while the other announced that he would not be attending Biden's inauguration on January 20.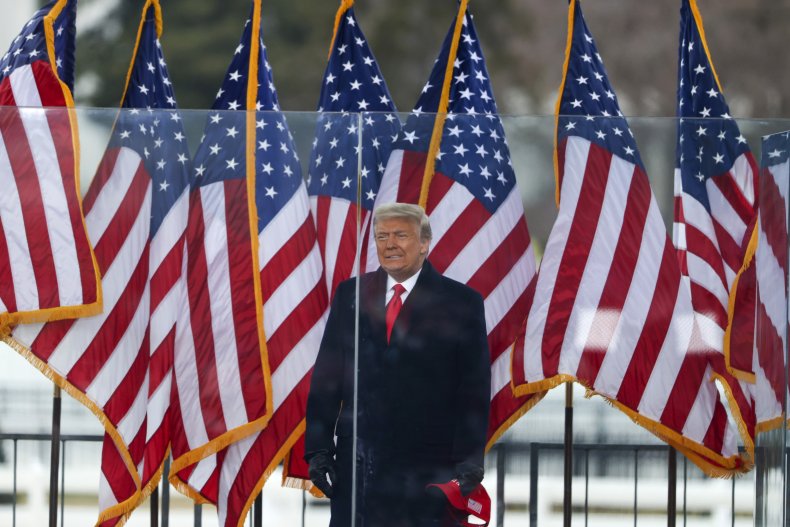 The company said that the new tweets "must be read in the context of broader events in the country and the ways in which the President's statements can be mobilized by different audiences, including to incite violence, as well as in the context of the pattern of behavior from this account in recent weeks."
The use of the phrase "American Patriots" was seen as offering support for those involved in the Capitol breach, while the announcement that he would not be at the Biden inauguration was viewed as potentially marking the event as a "safe" target for violent extremists.
Trump's account had been temporarily suspended on Wednesday amid the chaos in Washington, D.C. after he refused to strongly condemn the violence but instead urged rioters to "go home" while praising them as "great patriots." He was also suspended indefinitely from Facebook and Instagram on Thursday.
Apple reportedly threatened to ban Parler from its app store in a letter sent to the company Friday, which demanded a "moderation improvement plan within 24 hours of the date of the message" over concerns that the app had been used to plan the Capitol attack and could be used to facilitate further violence.
Parler has been a popular alternative for Trump supporters and other conservatives, including some far-right extremists, who believe they are being censored on mainstream social media platforms. CEO John Matze responded to the Apple's demand with outrage, insisting that "we WONT cave to politically motivated companies and those authoritarians who hate free speech" in Parler post.
Newsweek reached out to the White House for comment.