Twitter shares surged before the market had even opened on Monday, amid mounting speculation that billionaire Elon Musk could be successful in his bid to take over the company.
Shares jumped about 5 percent to just over $51 in premarket trading, pointing to possible gains when the market opens later today. That figure is still below the Tesla boss's proposed price of $54.20, which is typically viewed as a sign that shareholders are skeptical that a deal will take place.
However, on Friday, the day after Musk confirmed he had financing in place, the shares closed up around 4 percent at $48.93, so the consistent increases could be interpreted as growing confidence that Musk's takeover bid will succeed.
Twitter's stock has been volatile this month as investors followed each twist in Musk's attempt to buy the company for $43 billion.
The Wall Street Journal reported on Monday that Twitter and Musk "could finalize a deal as soon as this week, people familiar with the matter said, a dramatic turn of events just 10 days after the billionaire unveiled his $43 billion bid for the social-media company."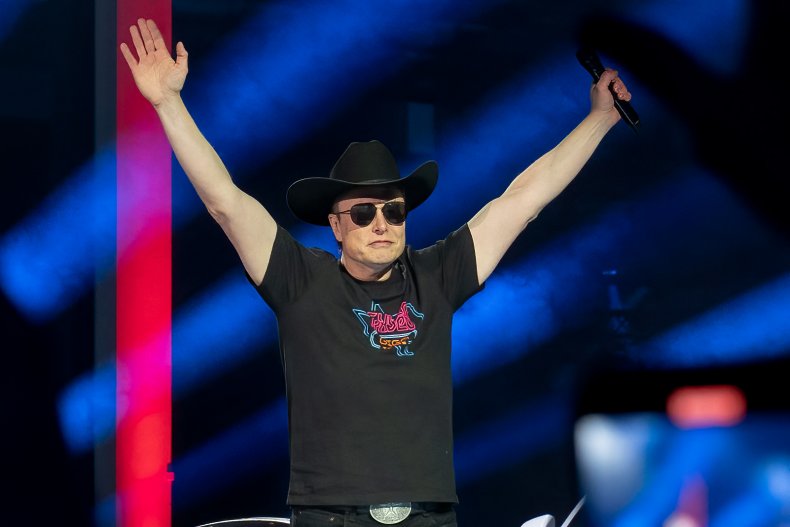 The transportation mogul, currently the richest man in the world and worth $270 billion according to Forbes, met with Twitter bosses on Sunday and their talks were reportedly "making progress," according to the newspaper.
Bloomberg journalist Morten Witt Buttler tweeted: "Twitter is in the final stretch of negotiations about a sale to Elon Musk. The social media company is working to hammer out terms of a transaction and could reach an agreement as soon as Monday."
However, there are no guarantees that the two sides will reach a deal.
Twitter was widely expected to rebuff Musk's April 14 offer, and launched a so-called "poison pill" defense in an attempt to prevent a hostile takeover. A poison pill allows companies to offer shares to existing shareholders at discounted prices, with Twitter bosses hoping the move would dilute Musk's shares and prevent him from increasing his stake in the company.
But the story changed when Musk revealed he had indeed raised $46.5 billion in financing. The stock market reacted favorably and Twitter "changed its posture" and agreed to negotiations, according to the Wall Street Journal.
Twitter is due to release its first-quarter earnings on Thursday and had been expected to publicly address Musk's bid then, if not before.
Musk reportedly met privately with several shareholders on Friday to assuage any of their concerns about his proposal. He is said to have reiterated his vow to resolve the free speech issues he has previously claimed are holding back the platform.
Newsweek has reached out to Musk and Twitter.