Tesla CEO Elon Musk's comments and questions surrounding Twitter and free speech have resurfaced after the billionaire became the social media platform's biggest shareholder.
The world's richest man has acquired a 9.2 percent stake in Twitter, worth about $2.89 billion at Friday's closing price, according to a Forbes report. Twitter shares surged by 25 percent.
Conservatives wasted no time in calling on Musk to reinstate Donald Trump's Twitter account.
On March 25, Musk held a Twitter poll and shared it with his 80.2 million followers.
"Free speech is essential to a functioning democracy. Do you believe Twitter rigorously adheres to this principle?" Musk asked in the poll.
The final results saw over 2 million people vote, with 70.4 percent of people voting no and 29.6 percent voting yes.
In the replies, he asked those participating to vote carefully. "The consequences of this poll will be important. Please vote carefully," Musk wrote.
The following day, Musk commented on the poll and compared the social media platform to the new public town square.
"Given that Twitter serves as the de facto public town square, failing to adhere to free speech principles fundamentally undermines democracy," Musk tweeted.
"What should be done? Is a new platform needed?"
Some users asked at the time whether Musk could buy Twitter or build a new platform entirely.
"Buy this one!!!" Christina Pushaw, the spokesperson for Florida's Republican Gov. Ron DeSantis, said in response to Musk's question about whether another platform was needed.
Similarly, former CIA analyst Buck Sexton responded "Yes" to Musk's question, adding "buy twitter or please build one. Save the country from these psycho Silicon Valley libs."
Musk has often been at the center of controversy over his tweets.
In 2018, Musk agreed to pay a $20 million penalty and step aside as Tesla's chairman for three years to settle charges by the Securities and Exchange Commission after Musk said on Twitter he could take Tesla private.
Musk most recently faced a backlash for his comments on Twitter after appearing to mock people supporting Ukraine following its invasion by Russia.
The CEO shared a popular meme style format that featured a man holding a Ukrainian flag with the caption "I Support the Current Thing."
Behind the man, also referred to as the NPC Wojak meme, were various LGBTQ+ flag designs.
The tweet sent out to his followers instantly gained attention with both positive and negative reactions.
Turkish entrepreneur and investor Serkan Inci thought Musk's behavior could get him banned from the social media platform.
Tech reporter Adam Smith also mocked the CEO and wrote in quotation marks, "urgh wanting peace in Ukraine is so mainstream.
Despite the jokes, Musk has also publicly denounced the invasion of Ukraine in previous tweets, a fact some social media users highlighted in the comment section of Musk's joke.
On March 5 he wrote:" Hold Strong Ukraine."
He followed this up by writing: "And also my sympathies to the great people of Russia, who do not want this."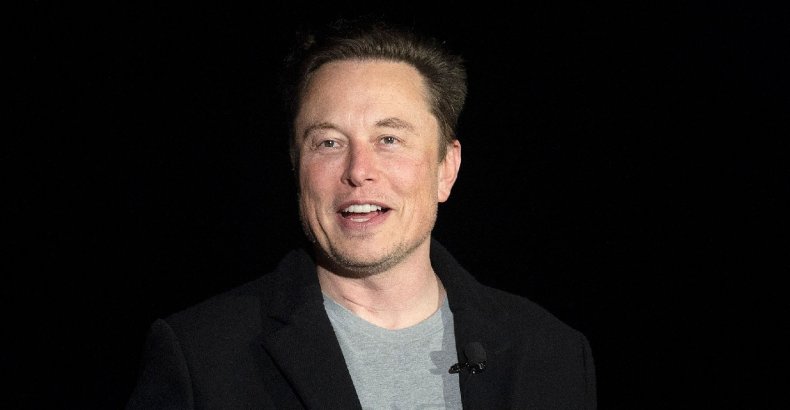 Update 04/04/22, 12:40 p.m. ET: This article was updated with additional background and comments.