Twitter Founder Jack Dorsey Says Ali Akbar, Hard-Right Figure Behind Anti-Semitic Tweets, Makes 'Interesting Points'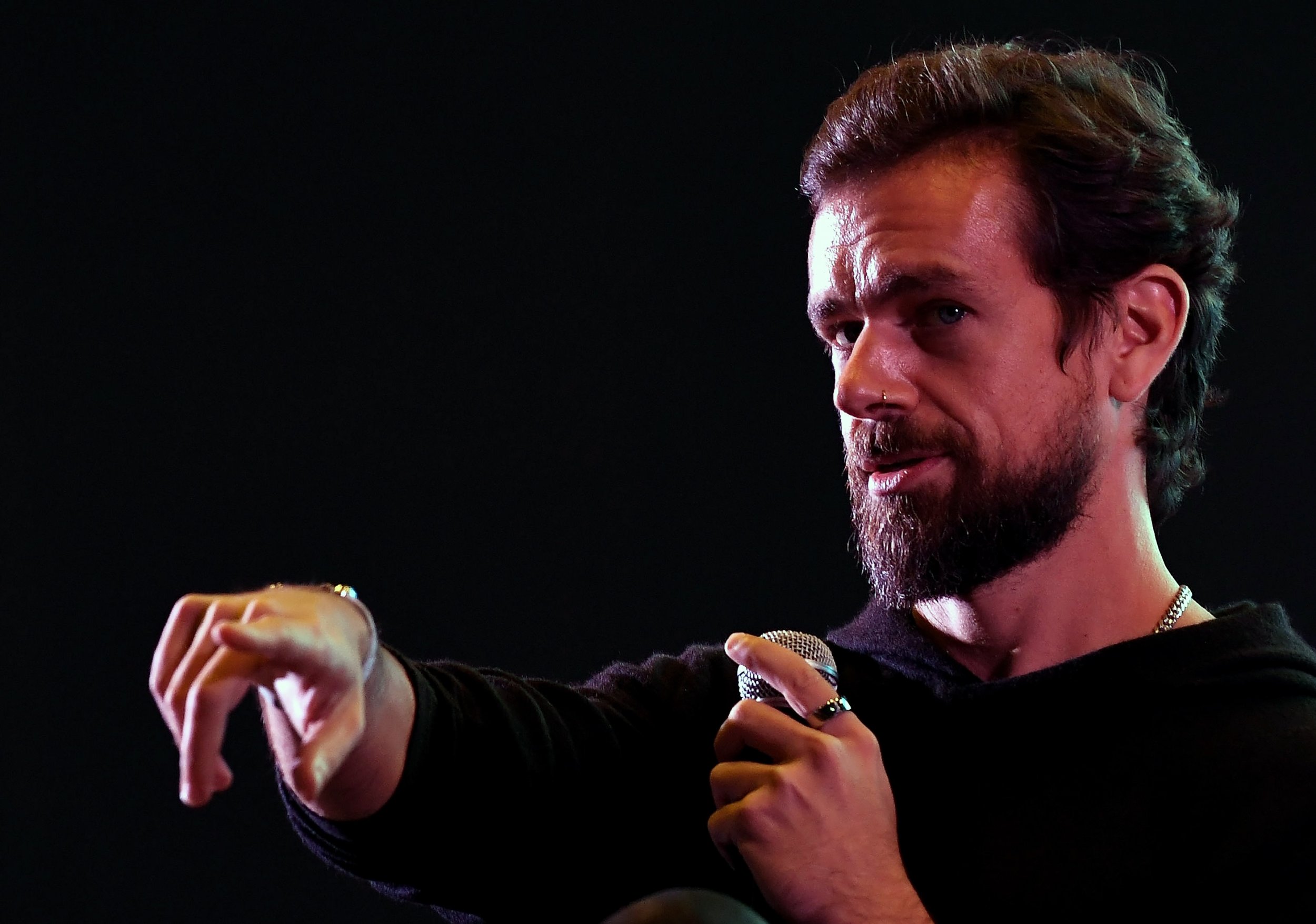 Twitter founder and CEO Jack Dorsey defended asking the hard-right figure Ali Alexander, also known as Ali Akbar, for his views on kicking the conspiracy theorist Alex Jones off the social media platform, saying he made "interesting points."
Alexander, a conservative Christian activist, has posted a number of anti-Semitic tweets to his account. He denies that the tweets are anti-Semitic or that he is an anti-Semite, claiming that his own Semitic heritage invalidates the accusations.
Read more: Alex Jones-linked Twitter accounts tried to sneak back onto the platform—and failed
According to a report by The Wall Street Journal, Alexander is one of the people Dorsey consulted on the eventual decision to ban Jones, who runs the conspiracy website Infowars, which claimed that the Sandy Hook Elementary School massacre did not happen.
Dorsey was weighing whether Twitter should follow its peers such as Facebook and YouTube in permanently banning Jones for posting hate speech and misinformation to the large audiences he had built on the various platforms and in many cases had monetised.
"It's important that Jack sought a right-of-center perspective which cannot be found at Twitter," Alexander, who argued that Jones should be kept on the platform, told the Journal. "Jack was brave."
In an interview with The Huffington Post, Dorsey was asked why he consulted with Alexander on the Jones decision and had some of the anti-Semitic tweets highlighted to him.
"I don't act on all of his comments," Dorsey said. "I listen, and I think that's the most important thing. I was introduced to him by a friend, and you know, he's got interesting points. I don't obviously agree with most. But, I think the perspective is interesting."
When asked if he thought seeking input from Alexander elevated him and validated his views, Dorsey replied: "No, no. I mean, if I followed his direction, then certainly. But it's just input."
Among Alexander's tweets, he called a Twitter user a "Jewish supremacist" who "only increases suspicion of the Jewish people and empowers Alt-Right by doing exactly what they accuse 'all Jews' of doing."
In other tweets, he makes a point of highlighting that individuals he is criticizing are Jewish, such as the conservative journalist Bill Kristol and the CNN reporter Jake Tapper.
"For the record, Jewish CNN journalist Jake Tapper endorsed punching faux-Nazis," Alexander tweeted in July. In June, Alexander called Kristol "Pharisee."
He also called The Daily Wire a "conservative Jewish publication" which "has millions of dollars in funding from good Christian Texans." The Daily Wire was founded by Ben Shapiro, a prominent conservative journalist who is also Jewish. Shapiro is also a Newsweek columnist.
Following the HuffPo story, Alexander tweeted at the journalist who wrote it: "All of my business partners are Jewish, @ashleyfeinberg. For the Huffington Post to write that I'm anti-Semitic in an attempt to hurt Twitter for the thought crime of getting *feedback* from conservative thought leaders is knowingly false and reckless disregard for the truth."
A spokeswoman for Twitter told Newsweek Dorsey had nothing further to add but flagged a subsequent tweet of his in which he wrote: "Doing this interview was my push, not our Comms team. I knew it would be tough. I don't care about looking bad. I care about being open about how we're thinking about what we see. These answers represent our current state. What we know, what we don't, and what we need to improve."
This article was updated with a tweet by Dorsey.