Twitter the Latest Social Media Platform Russia Fines Over Illegal Content
A Russian court fined Twitter on Thursday for failing to remove content that the country considers illegal.
The 3 million ruble, or $40,000 fine, comes after the social media platform allegedly failed to remove content that included instructions for how to make Molotov cocktails and offending Russia's national anthem and flag, Radio Free Europe reported. The news outlet also wrote that Russian officials accused Twitter of not deleting content "propagating the Nazi swastika."
The Russian government's penalty against Twitter is the latest the country has levied against social media giants in recent days. Just two days before the court issued a fine against Twitter, it fined Meta, the parent company of Facebook, $54,000 after it was accused of failing to delete "LGBT propaganda," Reuters reported. Radio Free Europe also reported the fine against Meta comes after the company had been accused of failing to remove content that insults Russia's flag and coat of arms.
TikTok was also fined about $25,000 by a court in Moscow this week over LGBTQ content, Euronews reported.
The fines come as Russia's invasion of Ukraine has dragged on for more than two months, and the country has taken aim at social media companies. Days after the invasion in late February, Russia moved to block Facebook and Twitter.
In March, TikTok said it was halting livestreaming and the ability for users to upload new content in Russia after the country passed a law criminalizing the distribution of "fake news."
"We have no choice but to suspend livestreaming and new content to our video service while we review the safety implications of this law. Our in-app messaging service will not be affected," the company announced in March.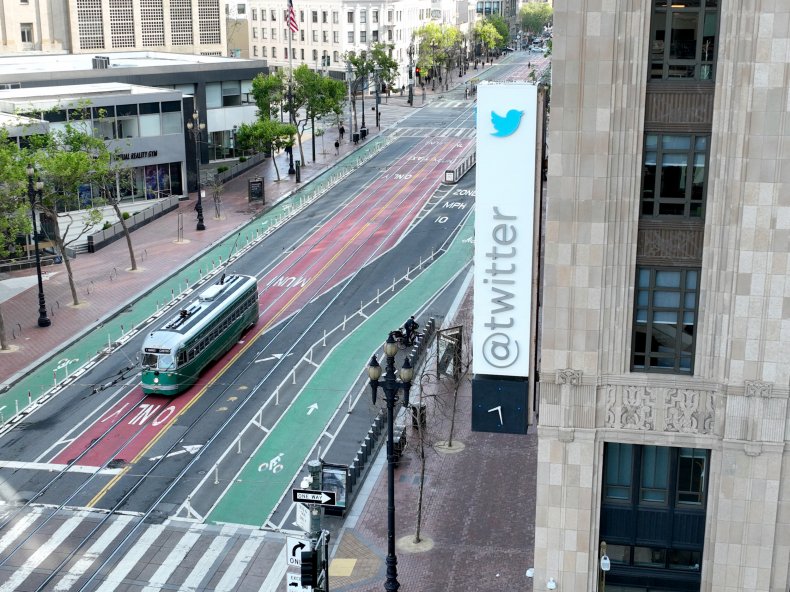 The law cracking down on the spread of information in Russia also led major news organizations including the BBC and CNN to suspend operations in the country. Breaking the law, which bans the spread of what the government deems "fake" information about the war in Ukraine or Russia's military, could lead to a 15-year prison sentence.
Earlier this month, Russian state-owned media reported that Russian officials had begun proceedings to send bailiffs to collect a fine from Facebook for failing to delete "prohibited information."
Russia's Federal Bailiffs Service (FSSP) claimed at the time that Meta has been fined nearly $24 million which it hasn't paid.
Radio Free Europe reported Thursday that the fine against Twitter came out of Magistrate Court of the Taganka after Russia's media regulator, Roskomnadzor, had made a request to seek the penalty against the social media company.
Newsweek has reached out to Twitter for comment.