Why MyPillow CEO Mike Lindell's Twitter Account Has Been Permanently Suspended
Twitter permanently suspended the account of MyPillow CEO Mike Lindell on Monday for repeated violations of a misinformation policy.
The social media platform confirmed in a statement that Lindell's profile was no longer active for breaking its Civic Integrity Policy, which was toughened up in the wake of the storming of the U.S. Capitol building by Donald Trump supporters on January 6.
Lindell is a businessman, Republican donor and a supporter of the former president who was known to spread conspiracy theories challenging the outcome of the 2020 election, including doubts about the legitimacy of President Joe Biden's victory.
A profile by The New York Times reported that Lindell made millions by inventing a pillow using a type of shredded foam and was a routine fixture on television advertising.
He had claimed the attack on January 6 was actually "very peaceful" and, according to his memoir, is a former crack cocaine addict. After the Capitol riot, Lindell claimed on TV that Donald Trump would "be our president for the next four years." His stance resulted in Bed Bath & Beyond, Kohl's, H-E-B and Wayfair all dropping his brand.
Lindell was pictured in the White House multiple times, most recently on January 15 as he was pictured holding notes mentioning the use of "martial law if necessary."
It was not immediately clear which of Lindell's tweets had broken Twitter's policy this week. Twitter did not respond to a question asking which posts violated the policy, but sent a generic statement that was also shared with other media publications.
The statement read: "The account you referenced has been permanently suspended due to repeated violations of our Civic Integrity Policy."
Journalist Matthew Keys said on Twitter that Lindell's posts about "voter fraud" were to blame for his ousting. Keys also noted the account was previously verified. Others said Lindell's feed previously contained a slew of warning labels and restricted posts.
The civic integrity policy forbids people from using the social network "for the purpose of manipulating or interfering in elections." It uses a tiered moderation system that will see a Twitter account permanently banned if it picks up five or more strikes.
Two and three strikes will result in a 12-hour lock. A fourth strike will result in a seven-day account lock. Five or more strikes will end up in permanent suspension.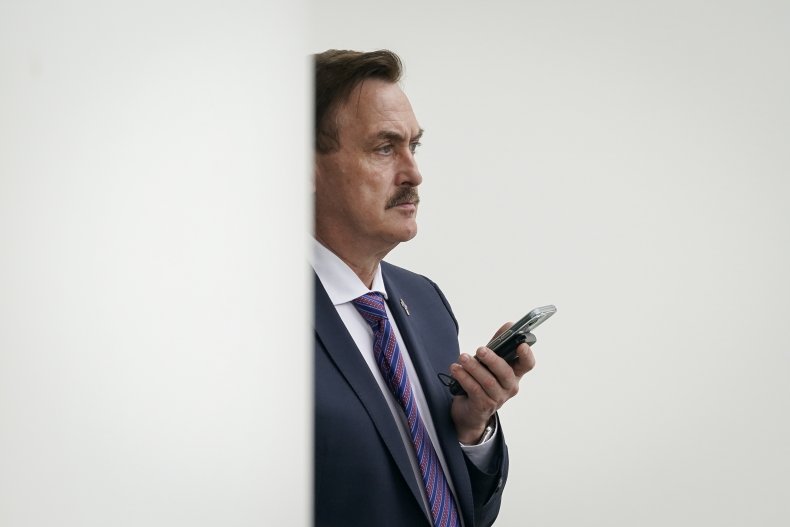 The most recent version of the policy says: "You may not use Twitter's services for the purpose of manipulating or interfering in elections or other civic processes.
"This includes posting or sharing content that may suppress participation or mislead people about when, where, or how to participate in a civic process.
"In addition, we may label and reduce the visibility of Tweets containing false or misleading information about civic processes in order to provide additional context."
The policy was previously cited by Twitter as the reason for a 12-hour lock being used against the profile of Georgia's Rep. Marjorie Taylor Greene earlier this month.
Greene, who describes herself on the account bio as pro-life, pro-gun, and pro-Trump, publicly criticized Twitter in a lengthy thread after regaining the ability to post.
Twitter permanently suspended Trump's account on January 8, citing "the risk of further incitement of violence" following the Capitol siege. CEO Jack Dorsey said on January 14 that he did not "feel pride" in the decision but it was "the right decision for Twitter."