Twitter Under Pressure Over 'Double Standards' After Donald Trump, MAGA Crackdown
Twitter's problems with content moderation and policy enforcement are only likely to grow in the wake of its decision to banish President Donald Trump its platform, experts say.
The ruling—the culmination of years of tension—came on January 8, 2021, as the social network decided enough was enough in the wake of the storming of the U.S. Capitol building by Trump supporters two days prior, silencing the president's account in an attempt to limit incitement of violence. The siege claimed five lives.
A wave of Trump allies were also purged, including conspiracy-pushing attorney L. Lin Wood, former national security adviser Michael Flynn and ex-Trump campaign lawyer Sidney Powell, the latter two suspended as part of a crackdown on QAnon content after spending weeks fueling claims that the 2020 election outcome was illegitimate.
While many cheered Twitter's ban of Trump, the counter-arguments quickly emerged: The site was holding the president to a different standard than other world leaders. It was biased, hypocritical, and attempting to destroy free speech. Why, some questioned, was Trump being policed so harshly as others were left alone.
Twitter 'slow' to confront problems
Brian L. Ott, a professor and Department Head of Communication at Missouri State University who co-authored a book titled The Twitter Presidency: Donald J. Trump and the Politics of White Rage told Newsweek "public pressure" was only one reason.
He said: "My sense is that Twitter was slow to confront hate speech, violent content, and misinformation on its platform. The structural biases of the medium breed these dark and disturbing dimensions. The platform has ignored them for too long.
"In my judgment, Twitter wants it both ways," the professor continued. "On one hand, it wants to be seen as a public square that promotes free speech. On the other hand, it wants to be seen as a private company that is free to make decisions about what to publish or not publish. This tension is at the heart of current debates."
It's not hard to find allegations that Twitter's enforcement policies are inconsistent at best, or not fit-for-purpose at worst. One of the most-cited examples was posted in 2018 by Ayatollah Ali Khamenei, the supreme leader of Iran, who described Israel as being a "malignant cancerous tumor" that should be "removed and eradicated."
The tweet remains online without any of the warning labels or flags popularized by the social network as it sought to curb misinformation during the U.S. presidential election last year. Comments pointing out the apparent disparity now fill the responses.
Twitter typically gives world leaders more room to operate than general users as their updates are in the public interest, though "clear and direct threats of violence" and the promotion of terrorism are still against the website's official policy.
In July last year, a Twitter spokesperson suggested Khamenei's post was "foreign policy saber-rattling" that didn't violate its policies, The Times of Israel reported.
A Twitter spokesperson told Newsweek on Friday via email: "We label government accounts associated with the Permanent 5 of the United Nations and will expand this soon. We've taken enforcement action on world leaders prior to this. Our recent action [against Trump] focuses on the harm presented by this account specifically."
The Permanent 5 of the United Nations Security Council consists of the United States, China, France, Russia and the United Kingdom.
But it's not just Iran. Twitter was forced to address a tweet on January 8 posted by the Chinese Embassy in the U.S. which said Uighur women in Xinjiang were "emancipated" and health education meant they were "no longer baby-making machines."
According to Ars Technica, the Chinese government's tweet was initially deemed not to have violated any rules by a spokesperson, before eventually being taken down.
The Associated Press (AP) has previously reported China's attempt to limit its Muslim population included forced birth control, sterilization and abortion. China has been documented as detaining up to a million Uighurs in "re-education camps."
After Trump's suspension, The Jerusalem Post reported on January 12 that a grassroots Jewish civil rights movement had turned up at the California home of Twitter boss Jack Dorsey the day prior, armed with audio recordings of tweets that contained Holocaust denial, asking how it was different to denying the COVID-19 pandemic.
As reported by The Atlantic on January 9, the Taliban's official spokesperson has been allowed to maintain a Twitter account, as is India's Prime Minister Narendra Modi and the controversial pro-Trump President of Brazil, Jair Bolsonaro.
Twitter 'clearly' has double standards
Dia Kayyali, Associate Director for Advocacy at Mnemonic who specializes in the real-world impact of content moderation policies, told Newsweek that all U.S.-based social networks have "walked a fine line" when it comes to who is sanctioned.
They said there is "quite clearly a double standard" in how Twitter has moderated the U.S. president over other world leaders—with regulation being one factor.
"On the one hand, Twitter wants to avoid regulation it feels is bad for their business interests, so there is good reason for them to, for example, wait until Trump is almost out of office to finally take action," Kayyali said.
"While obviously Trump took things even further than he had before, he clearly spread copious amounts of harmful disinformation during his time as president. Twitter was, to put it lightly, slow to act.
"On the other hand, business interests rely largely on taking American interests seriously so [Twitter] invests greater resources in content moderation in the U.S. It cannot be overstated how much of this is due to media attention. When U.S. outlets pay attention to places like Myanmar, companies suddenly get more motivated to take action."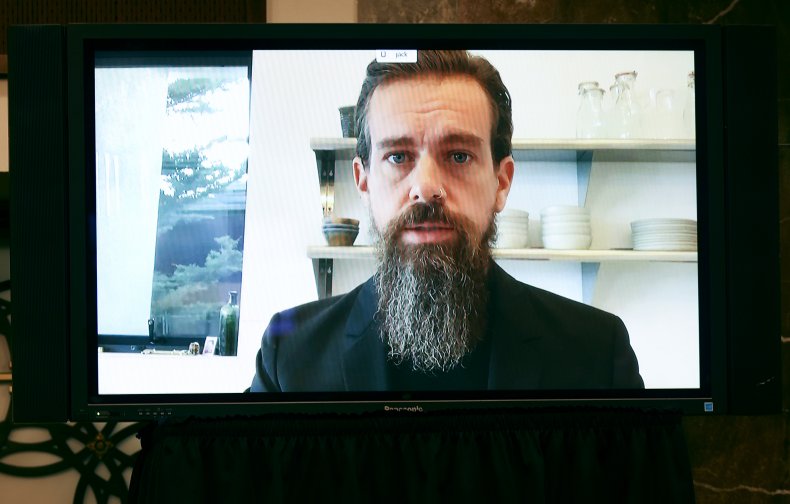 Ott echoed the belief that Twitter has a "U.S.-centric bias" which partially explains why it is more narrowly focused on U.S.-based politics at the moment.
"That having been said, much of the concern about apparent inconsistencies in how Twitter treats world leaders is coming from conservatives who are upset about Trump being banned. Some of this outrage is manufactured—it is faux outrage—designed simply to score political points," the professor told Newsweek.
"I would treat with healthy skepticism voices who are suddenly concerned about how other world leaders are treated. This seems to me especially true of conservative voices raising objections based on free speech, since the first amendment is not really all that applicable to content moderation by a private company," Ott added.
There is no suggestion that Twitter doesn't take action against nefarious actors trying to exploit its systems, and has in the past dismantled huge state-backed propaganda operations linked to China, Russia, Iran, Turkey, Saudi Arabia and more.
Twitter warning labels found mostly in the U.S.
Shagun Jhaver, a postdoctoral scholar in the Paul G. Allen School of Computer Science & Engineering at the University of Washington and an affiliate of the Berkman Klein Center for Internet & Society at Harvard University, told Newsweek his research suggested that Twitter's use of warning labels had been very U.S. centric.
He said: "Users with most... labels tended to be American. The most prevalent labels are centered around U.S. election misinformation. My hope is Twitter will use such labeling to counter misinformation across a wider range of issues and countries."
Jhaver added: "One of my primary challenges in this line of work is that there is no publicly available list of all users that Twitter has banned. This lack of transparency makes it very difficult to evaluate these platforms' actions. For example, we do not know whether Twitter consistently bans public figures across different countries who post similar levels of offensive content or misinformation."
This week, Twitter boss Jack Dorsey appeared well aware that his website's actions will have consequences, despite it being the "right decision" for the platform. He conceded the move set a potentially dangerous precedent in terms of "the power an individual or corporation has over a part of the global public conversation."
He tweeted: "This moment in time might call for this dynamic, but over the long term it will be destructive to the noble purpose and ideals of the open internet."
So Trump is gone. In under a week, America will have a new president in Joe Biden and a new vice president in Kamala Harris. But the experts were very clear: Twitter's problems are far from over.
Dr. Ott said: "Twitter is likely to look more closely at the anti-democratic ends to which its platform is used. Generally speaking that is a good thing and long overdue. Twitter has behaved blissfully ignorant of what is happening on its platform."