Twitter Permanently Suspends Milo Yiannopoulos After Leslie Jones Abuse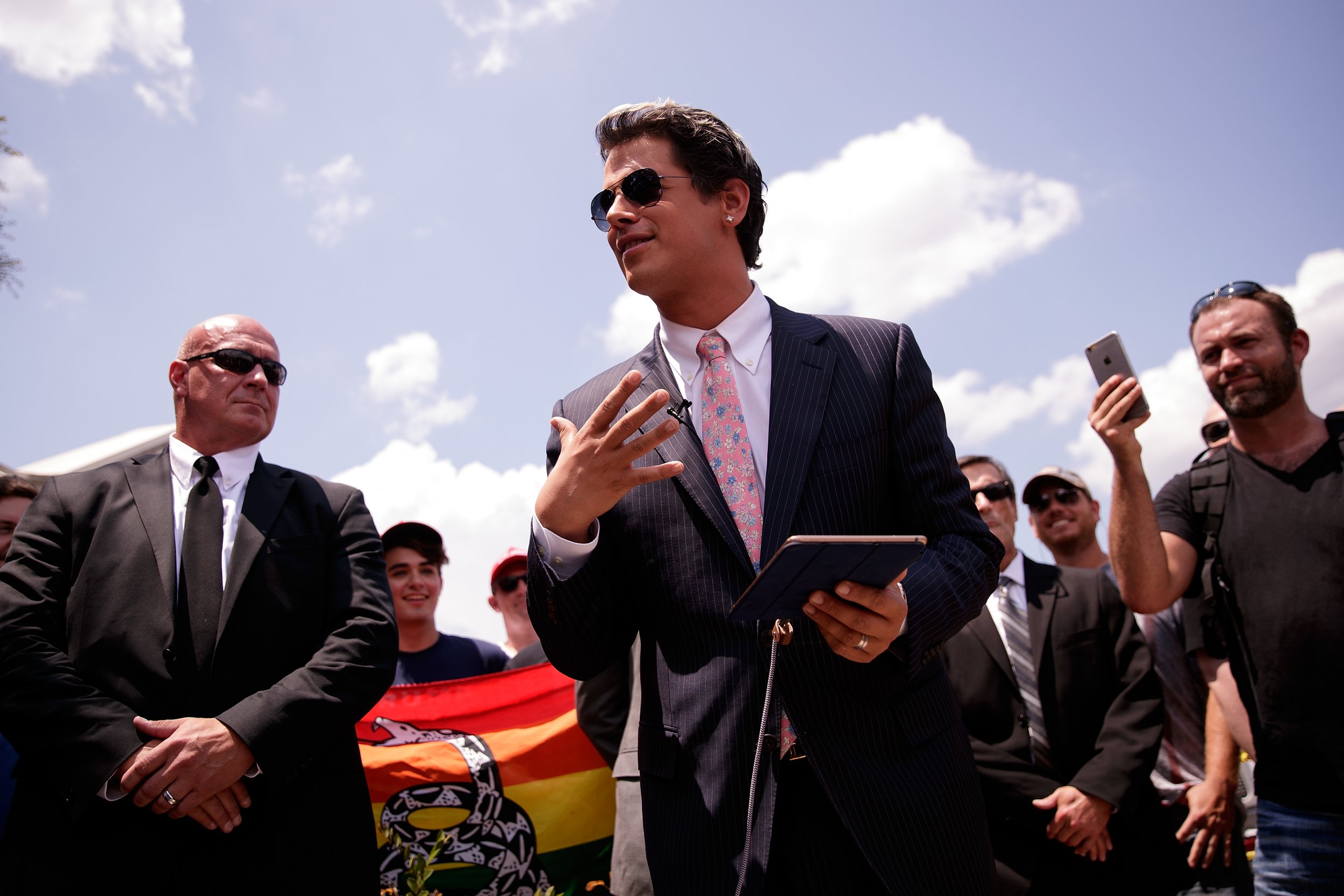 Milo Yiannopoulos, a conservative journalist and outspoken social media user, has been banned from Twitter after being blamed for provoking racist abuse of the star of the new Ghostbusters movie.
Yiannopoulos, the technology editor of conservative website Breitbart, had some 338,000 followers on the microblogging platform before he was banned on Tuesday following abuse directed at actor Leslie Jones, who stars in an all-female remake of the classic film.
Tweets sent to Jones accused her of being responsible for AIDS and compared her to a gorrilla. Jones tweeted on Monday that she was leaving Twitter as a result of the abuse, saying that she was in "a personal hell" and criticizing the platform for failing to close the accounts that had been sending her derogatory tweets. Twitter chief executive Jack Dorsey publicly reached out to the actress on the platform to offer support.
Jones accused Yiannopoulos of directing the abuse. The journalist told Breitbart on Tuesday that the suspension of his account was "cowardly" and had confirmed Twitter to be a "no-go zone for conservatives."
Yiannopoulos's account has been temporarily shut down by Twitter several times before, but a screenshot of an email sent by the platform to the journalist and posted by Breitbart showed that Twitter told Yiannopoulos that his account had been "permanently suspended" and would not be restored "given that you have previously received repeated warnings for similar violations."
Breitbart claimed that Yiannopoulos had his account suspended minutes before speaking at a Gays for Trump event at the Republican National Convention in Cleveland, Ohio. Supporters of the journalist have criticized his suspension as evidence of a perceived bias on Twitter against conservative voices and have used the hashtag #FreeMilo to voice their backing for Yiannopoulos.
The new Ghostbusters took $46 million in its opening weekend at the U.S. box office, making it the highest opening for a live-action comedy since Pitch Perfect 2 generated $69 million in May 2015.