Following the Monday resignation of now-former U.S. Attorney General William Barr, Twitter users criticized or joked about Barr leaving the White House. One commenter even suggested that the tone of Barr's resignation letter suggested that he was seeking a pardon from President Donald Trump.
Barr's resignation letter praised Trump for his "many successes and unprecedented achievements" accomplished "in the face of relentless, implacable resistance", including Trump's immigration policies, his appointment of numerous conservative judges and support of a rapid developed COVID-19 vaccine under Operation Warp Speed.
In response, Scott Dworkin, a podcaster and co-founder of The Democratic Coalition, an anti-Trump Democratic group in Washington D.C., wrote, "Let's be real. Barr was fired. And then likely forced to sign that weird resignation letter/love letter to Trump."
Rumors of Barr's imminent resignation followed Barr's December 1 statement that evidence didn't support Trump's repeated claims of widespread voter fraud in the presidential election. The rumors intensified following Trump's criticism on Twitter on Saturday that Barr should've done more before the election to highlight the investigations into the business dealings of President-elect Joe Biden's son, Hunter.
Former Labor Secretary Robert Reich wrote, "Why did Trump announce Barr is stepping down, when all of Trump's shameful cabinet is stepping down in 6 weeks? Because Trump wants to show his vindictiveness is undiminished -- extending even to small displays of loyalty to the Constitution over loyalty to himself."
GQ writer Julia Ioffe noted the timing of Trump's announcement of Barr's resignation. "Minutes after the Electoral College certified Biden's win, Trump announced he'd ousted Bill Barr," she wrote. "Much of Biden's victory speech was about Trump, who has toyed with the idea of having an event during Biden's inauguration. Trump just can't stand not being the center of attention."
Political writer Aaron Rupar commented, "This Bill Barr letter is fawning by Pyongyang standards." Pyongyang is the capital of North Korea, and North Korea's leader Kim Jong-un is known for imprisoning and executing those who are seen as disloyal to him, according to the international organization Human Rights Watch.
Longtime gay political blogger John Aravosis wrote, "Wow, Bill Barr's resignation letter sounds like someone needs a pardon. He actually praised Trump for developing the coronavirus vaccine! He's the Attorney General, that's not his area. But it is a clear effort to pander to Trump."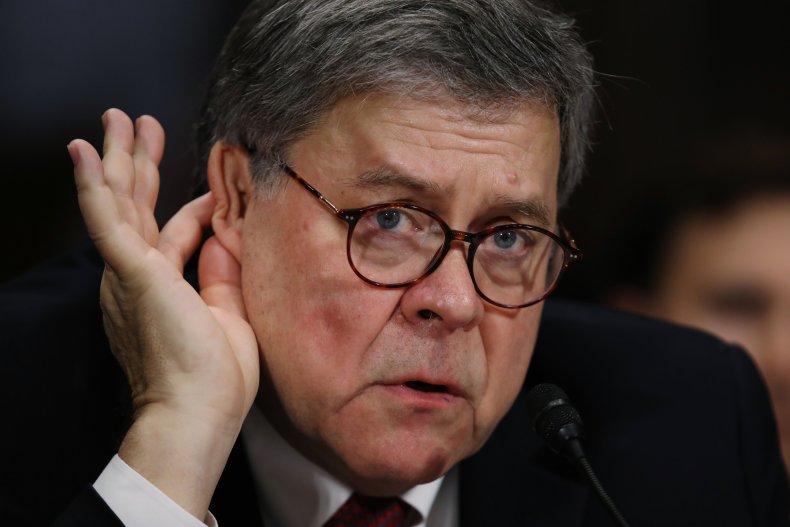 The American Civil Liberties Union (ACLU) wrote, "Reminder: Bill Barr was behind the decision to resume federal executions for the first time in 17 years — during a pandemic. None of these executions had to happen."
Democratic California Representative Mark DeSaulnier wrote, "Throughout his time as Attorney General, William Barr used his position to act as the President's personal lawyer, misled the American public, & stood by as @POTUS damaged our rule of law. Time to restore independence & integrity to the Justice Department."
D.C. Attorney General Karl Racine used his Twitter account to release a four-part statement which said, in part, "AG Barr's resignation tonight should be viewed as a five-alarm fire. It is a warning that the president's actions will only get worse and more dangerous."
Racine then said that individuals who have served under Trump should all speak out against Trump's continued efforts to overturn the election. "Now is the time to tell President Trump, in no uncertain terms, that he must immediately cease and desist from his undemocratic and dangerous conduct," Racine continued.
Actor Zach Braff wrote, "Well at least everyone hates Barr. We can agree on some things. #ChristmasMiracle."
Kim Sherrell, a producer with the creative film studio Intertheory, wrote, that comedian "Patton Oswalt will play the shit out of that smug ol' treason weasel Bill Barr. Please make it happen. #PattonOswaltToPlayBillBarrOnSNL@pattonoswalt", and posted a side-by-side image of Oswalt and Barr making angry faces."