Twitter has restricted users from commenting on or liking a tweet published Wednesday evening by Jenna Ellis, a member of President Donald Trump's legal team, after she referred to Arizona's certified electoral votes as "illegal."
"93-6 in the Senate to ratify the illegal certification in Arizona," Ellis wrote. "The Republican Party is officially over today."
Twitter tagged her tweet with a similar warning that it had applied to one of Trump's tweets earlier in the day: "This claim of election fraud is disputed, and this Tweet can't be replied to, Retweeted, or liked due to a risk of violence."
In December, Ellis and Rudy Giuliani, the former New York City mayor and attorney to Trump, said in a statement that their legal strategy on behalf of the president was "focused on ensuring that every legal vote is counted and every illegal vote is not."
Trump and his legal team have long asserted that a massive nationwide conspiracy submitted fake votes to help President-elect Joe Biden win the November 2020 elections. However, nearly 60 election fraud cases filed by Trump's legal team and other Republicans have been dismissed or withdrawn for lack of evidence.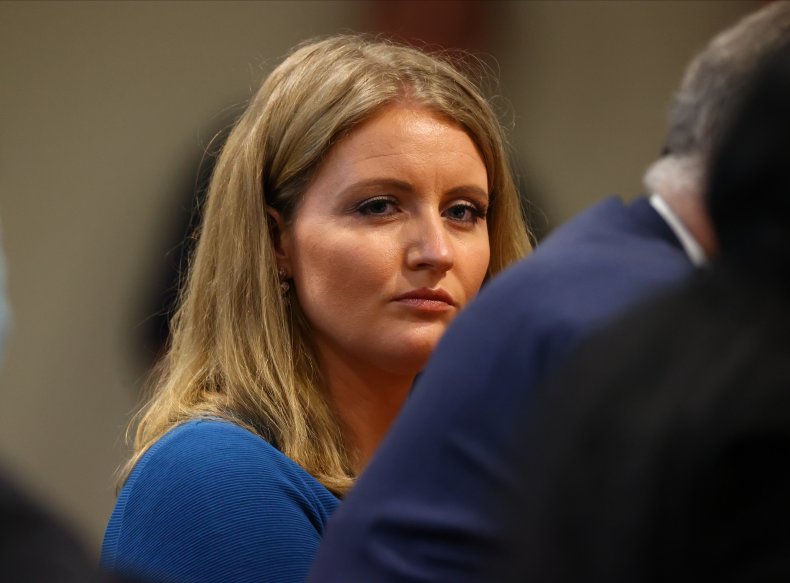 On Wednesday, Twitter gave the same restriction to a one-minute video message from Trump in which he told protesters "I love you. You're very special," and adding, "We had an election. That was stolen from us. It was a landslide election, and everyone knows it, especially the other side. But you have to go home now. We have to have peace."
"This was a fraudulent election, but we can't play into the hands of these people," he continued before telling his followers to respect law enforcement and "go home in peace."
Twitter later removed Trump's video for promoting violence and has threatened to ban Trump's account if he continues to violate its civic integrity policy.
At a rally earlier today, Trump told the demonstrators, "You'll never take back our country with weakness. You have to show strength and you have to be strong... We're going to the Capitol, ... and we're going to try [to] give our Republicans... the kind of pride and boldness that they need to take back our country."
As Congress began the process of certifying the presidential election results, rioters outside eventually downed barricades and overpowered police to break into the building. Police officers had to draw their guns inside the House chamber and all congresspeople were evacuated until the building was secure. One woman was shot and killed in the halls of Congress.
Newsweek contacted the Trump campaign for comment.