Twitter Responds to Reports Trump is Planning 'The Apprentice: White House' With 'How About: The Apprentice: Jail'
The Daily Beast reported Thursday morning that President Donald Trump has been speaking with The Apprentice creator Mark Burnett about a new spin off for the reality TV series called The Apprentice: White House. On Twitter, users said they were flabbergasted and almost immediately began parodying the idea, offering new titles, including one tweet that said, "How about: The Apprentice: Jail."
A spokesperson for Burnett told The Daily Beast that "The president and Mr. Burnett have not discussed making television shows in any shape or form," but this did not stop Twitter users from immediately mocking the show's title.
Most tweets that spoofed the title inferred that a more suitable title would involve Trump's incarceration. Songwriter Holly Figueroa O'Reilly tweeted "How about 'The Apprentice:Leavenworth.'" Clinton campaign staffer Claude Taylor called it "The Trump Prison Diaries." Mother Jones reporter Ben Dreyfuss offered: "The Apprentice: Locked Up." One user remarked that "Jeopardy" would be a more fitting title.
Other users were quick to criticize Burnett. The Daily Beast noted that Burnett had been critical of the "hatred, division, and misogyny that has been a very unfortunate part of [Trump's] campaign," but more recently has been close with Trump. Dirty Rubles author Greg Olear called Burnett a "vile traitor." Another user tore into Burnett and wrote, "We should never forget Mark Burnett's role in foisting this piece of dung on America by creating the successful CEO mirage."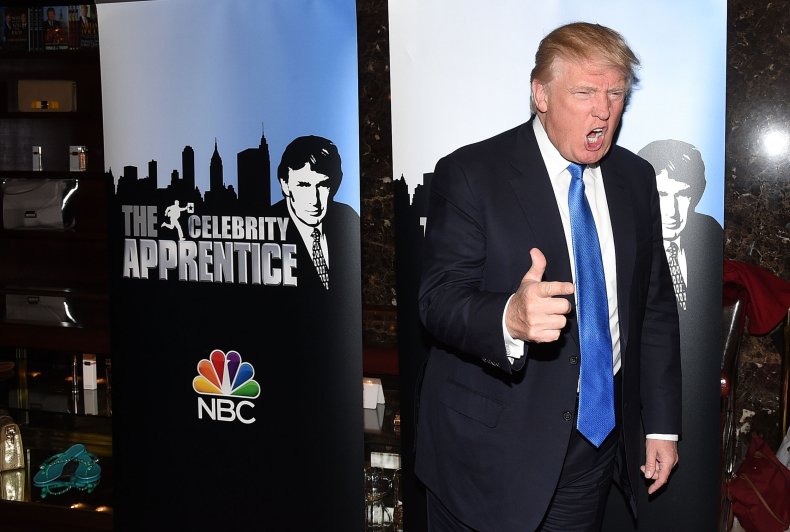 Nonetheless, some speculated about the actual likelihood of an Apprentice: White House actually existing because Trump's impeachment is underway. Others theorized about the actual entertainment value that a reality show, focusing on Trump as a politician rather than a CEO, would have. The List author Amy Siskind said "They'll be able to start soon," before pointing out that Trump was still serving as an executive producer for the Arnold Schwarzenegger-hosted reboot of the show while he was in office. Sam Stein, the senior politics editor for Daily Beast, told his followers that it would be hard to resist watching such a show. Another user responded that Trump should pursue the idea and give up on his presidency. She wrote, "great idea. do it now. resign."
Trump's popular reality show The Apprentice has been the subject of criticism by many in the years following Trump's election. In an interview, actor Robert De Niro said fans of the show "created a monster." A producer for the show said, "Donald would not be President had it not been for that show" in a 2018 interview.