Twitter Users Slam Chipotle for Not Letting User Tip Big in Snowstorm
The internet was outraged after one Twitter user revealed he was unable to leave a generous tip for a Chipotle delivery driver during a recent snowstorm.
User @ronbeehive tweeted, "It's f*****g snowing and I want to tip my driver accordingly @ChipotleTweets. Why are you deciding how much tipped workers can make?," adding a screenshot of an online delivery order placed via Chipotle's app.
In the screenshot, a message informs the Twitter user that Chipotle customers are prohibited from tipping more than 50 percent on online orders.
"That is mighty generous of you, but tips can't be more than 50% of your food's total," the message read.
Posted yesterday, on Feb. 2, the viral tweet has been liked more than 75,000 times.
Responding to @ronbeehive, Chipotle offered an explanation for capping tips for delivery drivers.
"Similar to many retailers, the Chipotle app includes safeguards around tipping to avoid human error, as well as fraud, to ensure its guests provide their intended dollar amount," the restaurant chain tweeted from its official account. "All tips through the app go to the delivery driver."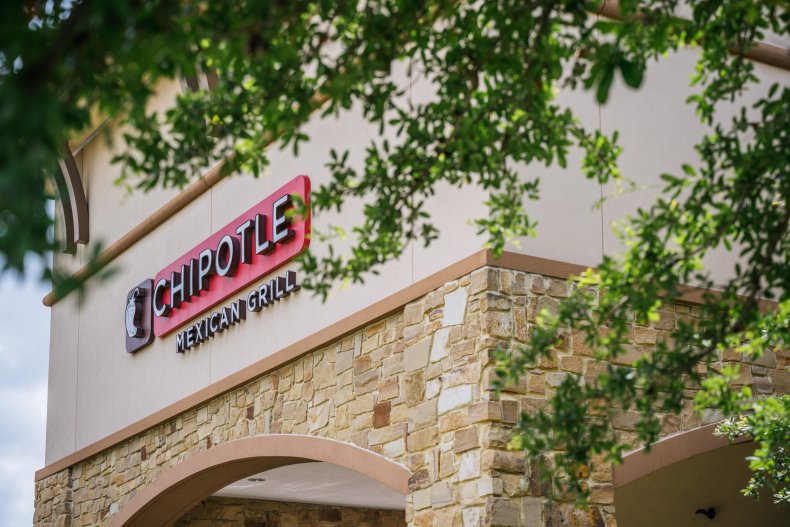 Since the beginning of the COVID-19 pandemic, food delivery drivers in the United States have taken center stage as an often-contactless way for former in-person patrons to continue to support local eateries.
The food delivery market has doubled in the last two years, largely due to the onset of COVID-19, according to McKinsey & Company, a management consulting firm.
Although food delivery apps like DoorDash, Uber Eats, Postmates and Grubhub continue to flourish across the country, the employees actually responsible for delivering record numbers of orders are not reaping the same benefits as their corporate employers.
While restaurants are paid and delivery apps collect a myriad of extra fees, food delivery drivers rely largely on tips—and customers know it.
For tipped employees, defined by the Department of Labor as an employee engaging in an occupation "in which he or she customarily and regularly receives more than $30 per month," the federal minimum wage is just $2.13 per hour. For delivery drivers working through delivery apps, the base pay (before tips) for an individual order can be much higher, but it can also be lower. DoorDash's base pay ranges between $2 and $10 per order, according to its website.
In December, Newsweek reported that many delivery drivers had fallen victim to a practice called "tip baiting," when a customer indicates their intention to leave a large tip up front, but takes it away at the last moment. "Tip baiting," combined with other predatory practices, like filing a refund request after an order is completed to potentially land a free meal, have led restaurants like Chipotle to add protective measures against fraudulent behavior.
However, those protective measures have prevented customers like @ronbeehive from paying larger gratuities to delivery people.
In a response to Chipotle's explanation for capping tips, Twitter user @jcsturgeon questioned the company's reasoning.
"That's not what this is. It says tips can't be a certain limit," @jcsturgeon tweeted. "If the warning said 'Are you sure? We appreciate your generosity, but wanted to double check in case your finger slipped' your explanation would maybe make sense."
Echoing those sentiments, user @ohgolly_geedamn called the restaurant chain's explanation "bullsh*t," and said that tip limits prohibit customers from further supporting underpaid employees.
"Human error can be resolved be a simple 'are you sure?' rather than a straight up denial of the ability to tip hard working individuals graciously," @ohgolly_geedamn tweeted.
In another response, which has received over 2,000 likes, Twitter user @bamabulldog21 argued that if they can afford to tip graciously, they should be allowed to, and added that tip caps force employees to rely heavily on their employers.
"That's outrageous," @bamabulldog21 tweeted. "If I can afford to and want to tip triple the bill, that's none of their business."
"Typical gotta keep the worker dependent on me because it's the only way I can keep exploiting them b.s.," the Twitter user added.
Newsweek reached out to Chipotle for comment.