Twitter's Head of Site Integrity Compares Kellyanne Conway to Joseph Goebbels in Resurfaced Tweets: 'Actual Nazis in the White House'
In a resurfaced tweet from 2017, Yoel Roth, head of site integrity at Twitter, compared President Donald Trump's senior counselor Kellyanne Conway to Joseph Goebbels, a Nazi politician who was one of the closest associates of Adolf Hitler.
"'Today on Meet the Press, we're speaking with Joseph Goebbels about the first 100 days...'–What I hear whenever Kellyanne is on a news show,'" Roth tweeted on January 22, 2017. Goebbels was the Nazi government's Minister of Propaganda from 1933 to 1945. Newsweek can confirm this tweet was still on the site as of Thursday morning.
The tweet was resurfaced and shared by Jon Levine of the New York Post. Levine shared screenshots of three other tweets from Roth that were highly critical of Trump, his supporters and Senate Majority Leader Mitch McConnell, a Republican from Kentucky.
"I'm just saying, we fly over those states that voted for a racist tangerine for a reason," Roth tweeted on November 18, 2016.
"Yes, that person in the pink hat is clearly a bigger threat to your brand of feminism than ACTUAL NAZIS IN THE WHITE HOUSE," he wrote in another post on January 22, 2017.
Then on July 27, 2017, Roth took aim at McConnell. "How does a personality-free bag of farts like Mitch McConnell actually win elections?" he tweeted.
Newsweek has reached out to Twitter, Roth and the White House for comment on the posts. This article will be updated with any response.
Roth's LinkedIn page explains that he "leads the teams responsible for developing and enforcing Twitter's rules on platform manipulation, spam, and API access, as well as Twitter's investigation and attribution efforts related to state-backed information operations."
The bio adds that before working for Twitter, Roth "received his PhD from the Annenberg School for Communication at the University of Pennsylvania."
The tweets by Roth were resurfaced after Twitter for the first time on Tuesday added a fact-check to a tweet from the president, which shared misinformation about voting by mail. Trump has repeatedly attacked efforts across the country to expand voting by mail and absentee voting ahead of the November election. Those efforts have moved forward due to concerns about the ongoing novel coronavirus pandemic.
"There is NO WAY (ZERO!) that Mail-In Ballots will be anything less than substantially fraudulent. Mail boxes will be robbed, ballots will be forged & even illegally printed out & fraudulently signed," Trump wrote in a Tuesday tweet.
Twitter added a fact-check under the post, which read: "Get the facts about mail-in ballots." The note linked to a curated page of news articles pointing out that there is no evidence to support the president's claims. A Twitter spokesperson has said Trump's tweets "contain potentially misleading information about voting processes and have been labeled to provide additional context."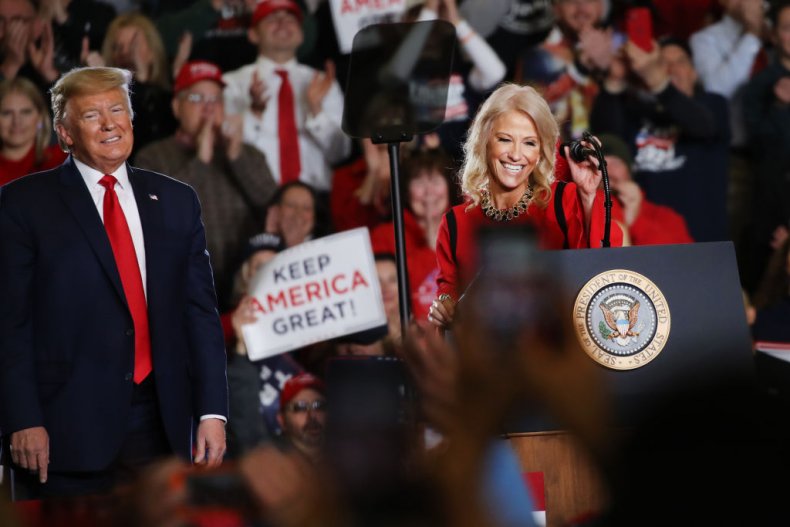 Trump quickly attacked Twitter, arguing it was attempting to suppress free speech, particularly from conservative voices. On Wednesday morning, he tweeted a warning: "Social Media. Clean up your act, NOW!!!!"
The president's son Eric Trump was quick to criticize Roth's old tweets. He shared Levine's post with the caption: "Unbelievable..."