Two black men arrested at a Starbucks cafe in Philadelphia have reached a financial settlement with the city—receiving a total of $2.
Rashon Nelson and Donte Robinson, both 23, will get $1 each—a symbolic gesture that comes with a promise from local officials that the city will invest $200,000 to set up a pilot program geared towards supporting young entrepreneurs.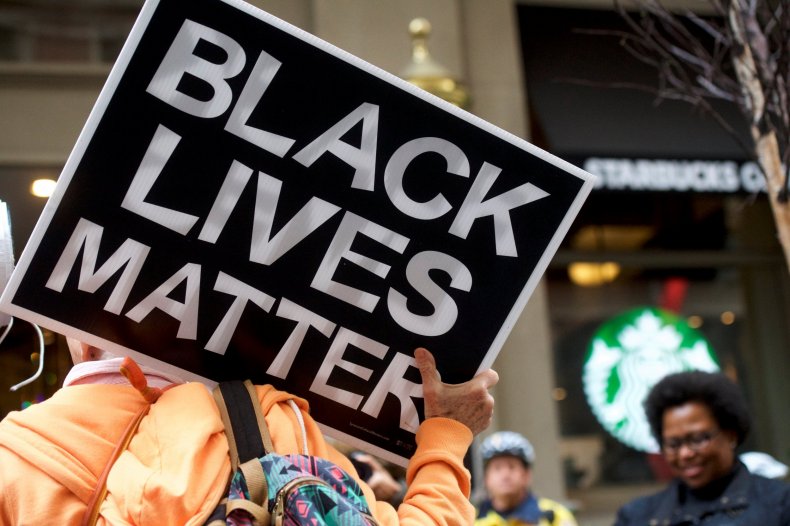 The program, envisioned by Nelson and Robinson, will focus on helping public high school students interested in becoming entrepreneurs to start paving the way towards their goals, the city said in a press release, adding that the two men will not receive any money from the grant.
Nelson and Robinson were arrested at a local Starbucks after a manager called police on them for trespassing and causing a disturbance because they had been waiting in the cafe for a friend without buying anything.
The April 12 arrest sparked widespread outrage and protests after video showing the two men being led away in handcuffs by police spread across social media.
Starbucks has since apologized over the incident and announced it would be shutting its stores for one day on May 29 to give all staff members implicit bias training.
Philadelphia police chief Richard Ross also apologized for his department's handling of the arrest.
Read more: Starbucks Racial Bias Training: What Will Coffee Chain Teach Its Baristas?
Mayor Jim Kenney said he was "pleased to have resolved the potential claims against the city in this productive manner," in a statement sent to the Philadelphia Inquirer.
"This was an incident that evoked a lot of pain in our city," he said.
"Rather than spending time, money, and resources to engage in a potentially adversarial process, Rashon Nelson and Donte Robinson approached the city and invited us to partner with them in an attempt to make something positive come of this," Kenney added. "This agreement is the result of those conversations, and I look forward to seeing the fruits of this effort in the coming months and years."
The Philadelphia mayor's office has not responded to a request for comment from Newsweek.