Two Fans Want $5 Million in Suit Against Manny Pacquiao for Undisclosed Shoulder Injury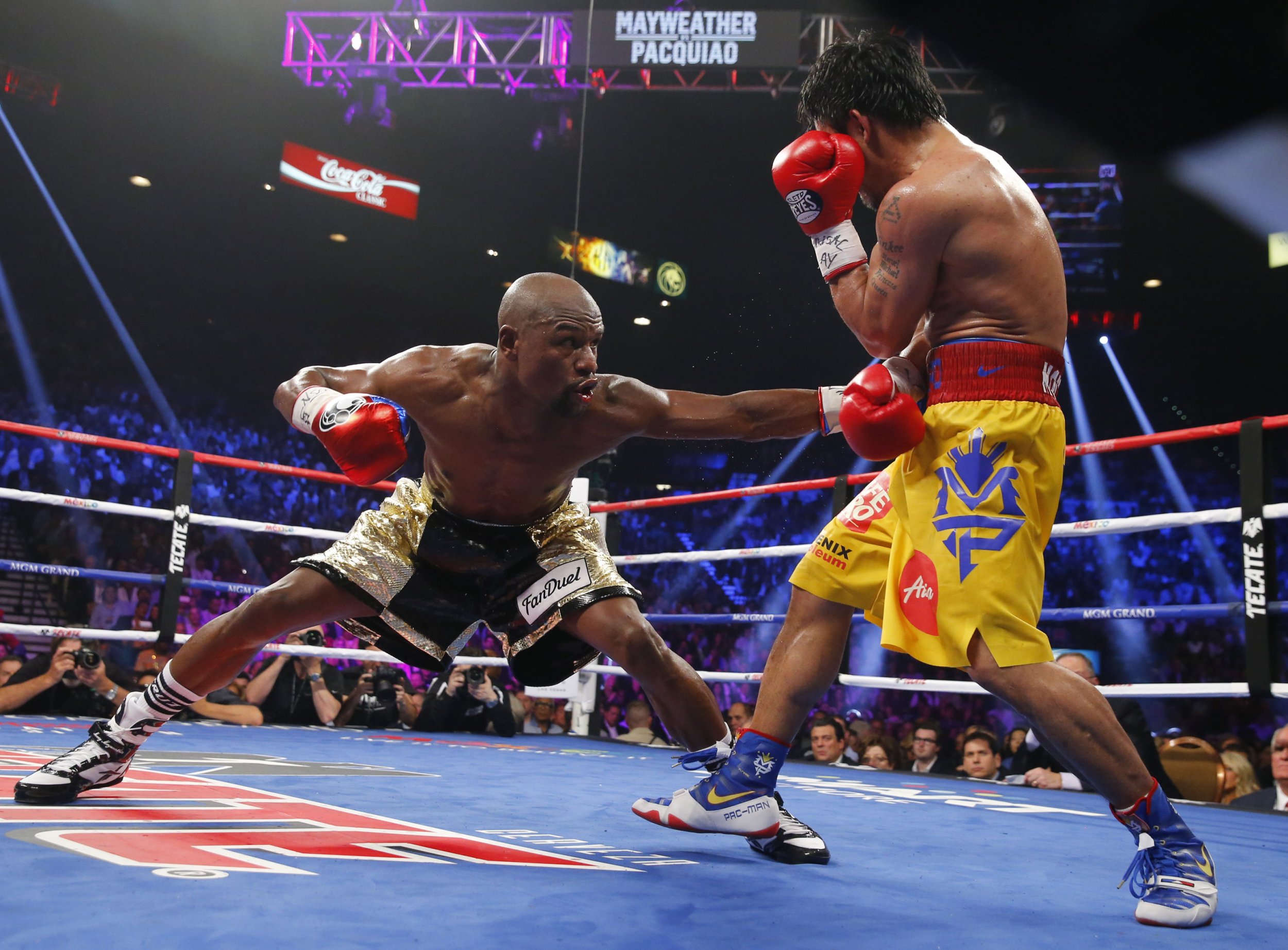 Two Las Vegas residents have filed a class-action lawsuit against Manny Pacquiao, his manager and his promotional team following his loss to Floyd Mayweather on Saturday night.
The suit is seeking more than $5 million in damages and hinges on whether Pacquiao and his team failed to disclose a fight-determining shoulder injury to the Nevada Athletic Commission before the public bet on and purchased tickets or pay-per-view access to the fight.
According to The Associated Press, Pacquiao filed paperwork before the match that indicated he did not have a shoulder injury. Attorney Daniel Petrocelli, who represents Pacquiao's promotional company, told ESPN the shoulder injury in question was sustained during the fight, rather than hidden from officials beforehand. The Nevada State Attorney General's office is investigating the paperwork.
"Defendants prior to and at the time the plaintiffs and the class decided to purchase tickets; purchase pay per view showings or wagered on the event the defendants knew and had full knowledge and information that defendant Pacquiao had been seriously injured and was suffering from a torn rotator cuff," the lawsuit, obtained by ESPN, reads. "Defendants further know that such injury would severely affect his performance."
Mayweather won the fight by unanimous decision, outboxing Pacquiao throughout all 12 rounds. Each fighter will rake more than $100 million for their particpation and promotion of the fight, with Mayweather taking more of the cash for his win. Pay-per-view access to the highly anticipated fight was $99.99, a record for boxing, and brought in an estimated $300 million, ESPN reported. Gambling amounts topped $60 million and $72 million was spent on tickets.
"The allegations in this lawsuit are demonstrably false," Petrocelli said Tuesday. "There are documents that explicitly show the medications that Manny was using to treat his shoulder and it was fully disclosed with USADA, which we contracted for this fight. This is a frivolous lawsuit and we are confident it will be dismissed."