Two Major Gun Control Bills Unveiled by Congressional Democrats
Two potentially sweeping gun violence prevention bills were introduced to Congress Thursday. If passed, the legislation would overhaul screening requirements for prospective gun buyers and prohibit the dissemination of digital files or code that could be used to 3D-print firearms.
The first bill, the Handgun Purchaser Licensing Act, would incentivize state and local governments to implement a requirement that would-be gun owners first obtain a license before making a purchase. The 2019 introduction of this bill in the House by Jamie Raskin and in the Senate by Chris Van Hollen — both Democrats — followed a Johns Hopkins Center for Gun Policy and Research study which found that purchaser licensing is the only effective method of screening potential gun buyers.
"Handgun licensing saves lives for the same reason drivers' licensing saves lives," Raskin said in a press release. "It takes the dangerous people out of our way as much as possible."
Van Hollen said in a press release that "we should be doing everything we can to encourage states to put these [permitting] programs in place," adding that licensing requirements to buy a handgun should be a "no-brainer."
There are several ways in which licensing requirements have been shown to reduce gun violence. The most immediate benefit results from the bureaucratic nature of licenses themselves.
In order to apply for and receive a license, a prospective gun owner must wait for a longer period of time than they would have to without the licensing requirement, if they are a first-time purchaser. This eliminates the cohort of gun purchasers who impulsively seek to carry out a self-destructive or other harmful act with a firearm.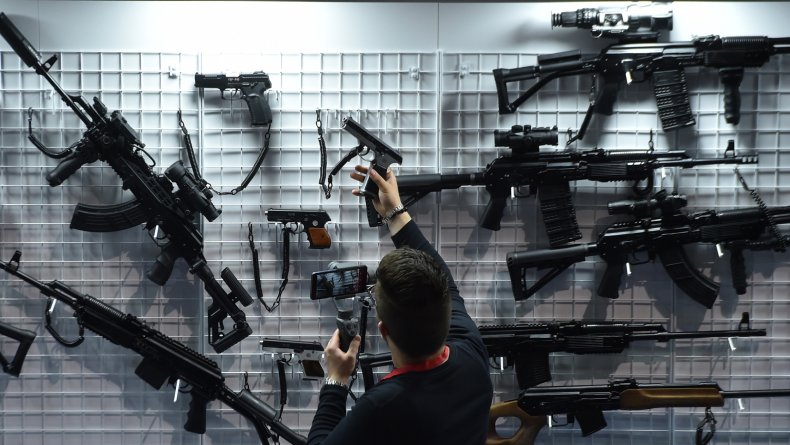 Gun licenses also often require fingerprint submissions or gun safety education, potentially weeding out less responsible individuals from owning firearms.
The Handgun Purchaser Licensing Act would include provisions for background checks, criminal history checks and a five-year renewal period, among others.
Thursday's second piece of legislation reintroduced a proposal to stem the publication of digital files or code that could be used, in conjunction with a 3D printer, to manufacture guns at home, out of the oversight of federal firearms manufacturing rules.
Congressman Ted Deutch and Senator Ed Markey unveiled the 3D Printed Gun Safety Act for the current session of Congress. The bill, if passed, would outlaw the publication of digital instructions or code that would be used to print a firearm or complete a partially finished weapon.
The State Department controversially settled a lawsuit last July with digital technology non-profit Defense Distributed, allowing the organization to go ahead with plans to post online 3D printing instructions for firearms. The settlement was blocked by a court order, but the non-profit was able to use a technical workaround to begin distributing digital copies of firearms blueprints.
3D-printed weapons make up a class of firearms informally known as "ghost guns": often undetectable, untraceable weapons that can easily leak into illicit pipelines. They also appear to take advantage of an oversight in federal gun control law that otherwise prohibits the manufacture of firearms for sale without a license from the Bureau of Alcohol, Tobacco, Firearms and Explosives.
Because the product being sold is a digital precursor to a weapon, and not a weapon itself, 3D printing instructions are able to evade laws regulating the manufacture and sale of guns. Much like sharing the instructions for synthesizing an illegal drug is not the same as actually making that drug.
The proposals are unlikely to advance out of Congress, where a Republican-controlled Senate would need to give its approval. But many 2020 Democratic candidates have taken on the mantle of gun reform as a signature campaign issue and are using their increasingly prominent platforms to consolidate public favor behind bills like the two introduced on Thursday.