Two More Churches Prevail in Religious Liberty Cases Against California's Governor Newsom
The legal fees related to religious liberty cases are racking up for the state of California and Governor Gavin Newsom.
This week, settlements in two cases involving discriminatory restrictions on churches in California imposed during the coronavirus pandemic resulted in permanent injunctions prohibiting such actions again. Those settlements also mean that the state of California will pay the prevailing parties' attorneys' fees, which amount to over $2 million.
On Tuesday, attorneys with the Thomas More Society secured the settlements in both major cases: South Bay United Pentecostal Church, et al. v. Newsom, et al. and Father Trevor Burfitt v. Newsom, et al. Because of the newly imposed injunctions, the state of California is prohibited from ever again imposing such rules on houses of worship statewide. In terms of attorneys' fees, California agreed to pay $1,600,000 in the South Bay case and $550,000 in the Burfitt case.
"We argued all along that the state of California can't treat churches any different than the secular businesses that are getting the most favorable treatment," attorney Charles LiMandri, special counsel for the Thomas More Society and partner at LiMandri & Jonna LLP, told Newsweek. LiMandri said the South Bay case itself represents an unprecedented three trips to the U.S. Supreme Court in a one-year period, which resulted in the decision. "Churches are essential for different reasons. The permanent injunctions in these cases uphold and protect one of the most cherished principles of our republic: the free exercise of religion."
"Restrictions on churches cannot be more severe than restrictions on retail," added fellow attorney Paul Jonna. "We are pleased with the final results in these two important cases."
Other attorneys who played key roles in securing the victories included Jeffrey Trissell of LiMandri & Jonna LLP and Christopher Ferrara of the Thomas More Society. Ferrara was the lead counsel on the Burfitt case.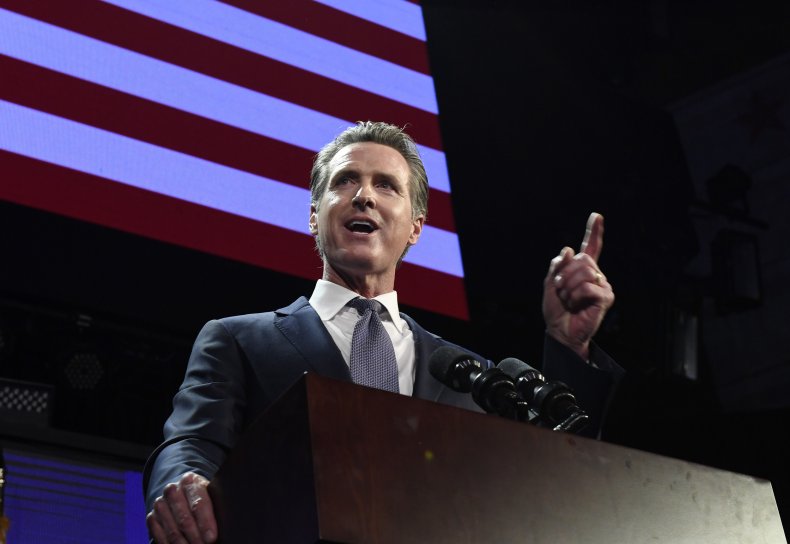 A statement provided by a spokesperson from Newsom's office noted, "These settlements resolve the cases while providing clarity and certainty to the public around the public health standards applicable to places of worship following recent rulings by the U.S. Supreme Court."
"Governor Newsom has always put the health and well-being of Californians first, resulting in the lowest positivity rates in the country and over 37 million shots in arms—more than any other state," the statement read. "California has led the nation in safely reopening because our decisions are based on what the science and data tell us, and we will continue to do so as we look beyond the Blueprint."
The latest rulings come on the heels of an order last month by a California District Court approving Liberty Counsel's settlement of a lawsuit on behalf of Pasadena's Harvest Rock Church and Harvest International Ministry against the state of California. That case involved three emergency injunctions pending appeal at the Ninth Circuit Court of Appeals, two oral arguments before a panel of three judges, and two orders from the U.S. Supreme Court, including an injunction pending appeal issued by the high court on February 4, 2021. It was ultimately ruled that the governor must pay Liberty Counsel $1,350,000 in reimbursement of attorney's fees and costs.
LiMandri, who also noted that social distancing and mask mandates in churches will be come voluntary on June 15, said the permanent injunctions obtained in these most recent cases are in line with that previous settlement in which his team of attorneys also had input on.
Meanwhile, attorneys LiMandri and Jonna are now set to prosecute and defend cases on behalf of Pastor John MacArthur and Grace Community Church. Later this month, the Los Angeles Superior Court will hear the Thomas More Society's motion to dissolve an unconstitutional preliminary injunction entered against the church.
In terms of future such cases in the state of California, LiMandri said he doesn't anticipate any.
"I think they've gotten the guidance they've needed from the U.S. Supreme Court," he said.