Two Russian Bombers Intercepted by RAF Off Bournemouth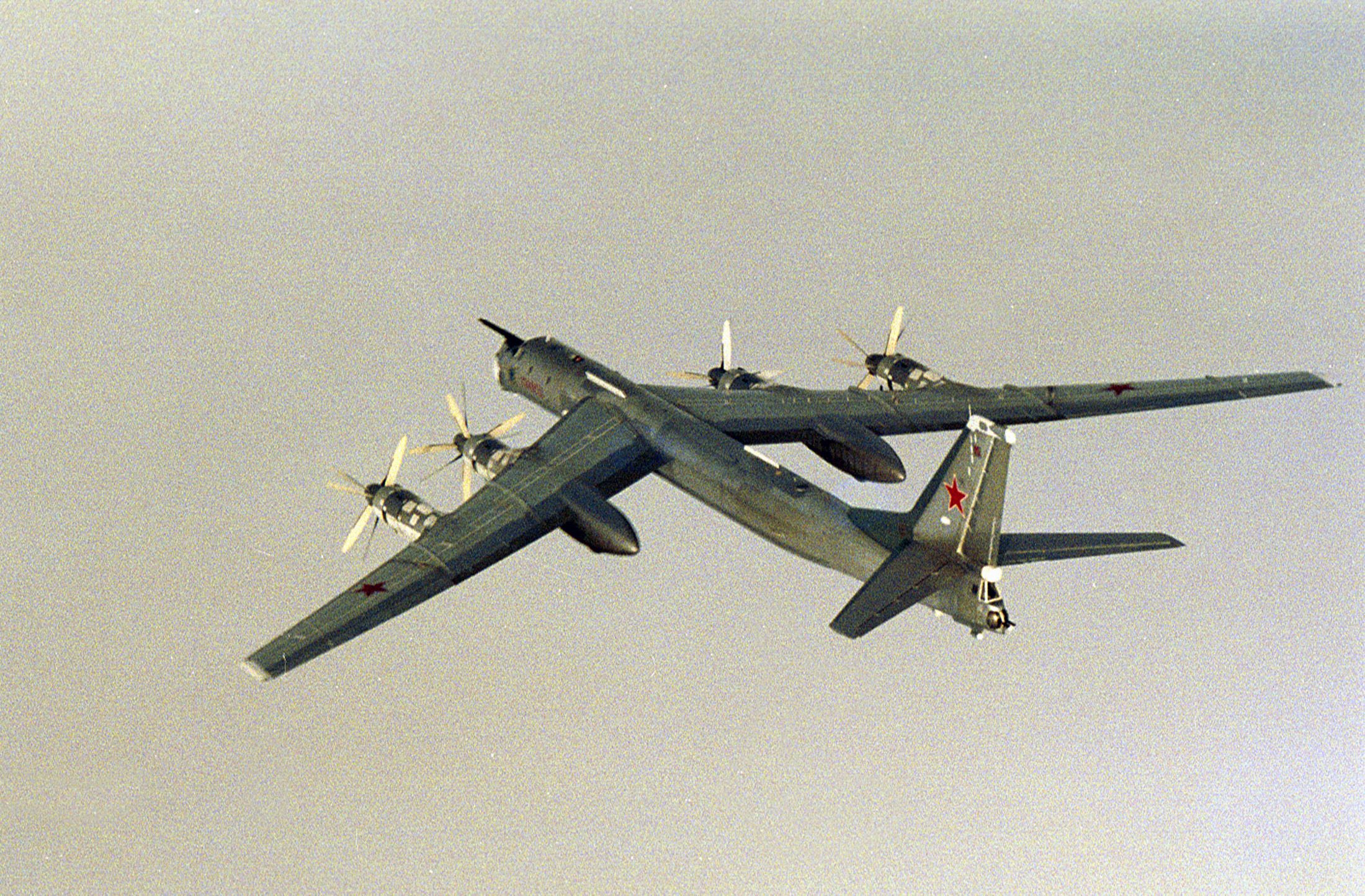 Updated | Britain has summoned the Russian ambassador after two Russian military bombers were intercepted over the English channel by the UK Royal Air Force on Wednesday afternoon. The Russian aircraft, identified as Tupolev Tu-95s which have the ability to carry nuclear bombs, were spotted flying low near the coastal towns of Bournemouth, Poole and Christchurch, according to local newspaper the Bournemouth Echo.
The Ministry of Defence, said the RAF scrambled their Euro Typhoon fighter jets to direct the pair of Russian planes away from the Dorset coast. A spokesperson for the ministry was quick to highlight that the Tu-95s were spotted flying "close" to UK airspace, however "at no time did the Russian military aircraft cross into UK sovereign airspace".
Experts have said that yesterday's event could indicate that Russia is testing the RAF's reaction speed. Bournemouth East MP Tobias Ellwood told local press he will personally be "investigating" the incident, and expressed concern at the increasing appearances of Russian military in international airspace: "This is a worrying advancement of their probing of air space but not totally unsurprising given Putin's recent actions."
This is the second time in three months that Russian Tu-95 airplanes, which are nicknamed Bear, have been intercepted by the RAF - they last appeared off the coast of Scotland in November.
Other European countries have experienced an even steeper rise in Russian military air force presence near or in their airspace, with Baltic and Nordic countries reporting the highest numbers.
According to aNewsweek investigation Russia's infringements in Baltic skies have become so frequent that by October 2014 Lithuania had scrambled jets 132 times, compared to 2010 when they had to do so four times.
According to NATO, in 2014 allied aircraft intercepted Russian planes over 400 times, with 150 of these interceptions being carried out by NATO's Baltic Air Policing Mission - almost four times as many as in 2013.
The increase in these incidents has exacerbated tensions between the West and the Kremlin whose relationship has been deteriorating since Russia annexed the Ukrainian Crimean peninsula in March last year.
A report by UK-based thinktank the European Leadership Network also found that the rising numbers of Russian military aircraft in European skies has increased the risk of collisions with civilian flights.
Russian President Vladimir Putin said in December that Russia stepped up patrol flights in retaliation to NATO presence above and around Russia. Putin also pointed out that, unlike the U.S., Russia had not sent patrol flights into international airspace before 2014.
Russia's representative in NATO Alexander Glushko told news agency Interfax, that Russia's aerial patrols had in fact not not increased at all, but the number of NATO planes sent to intercept Russian pilots had.