Two-Thirds of Americans Want to Hear John Bolton Testify at Senate Impeachment Trial
Around two-thirds of Americans want to see John Bolton testify in the Senate impeachment trial of President Donald Trump, a new poll has found.
The survey by Quinnipiac University published yesterday found that 66 percent of polled voters wanted the former national security adviser to appear before lawmakers in the chamber, while just 17 percent opposed the idea.
Impeachment trial testimony from Bolton was favored most by self-identified Democratic voters, with 91 percent saying they would like to see him provide witness statement.
A vast majority (71 percent) of Independent voters felt the same way, while just under four in ten Republicans (39 percent) broke with President Trump on the issue, telling pollsters they would approve of Bolton testimony.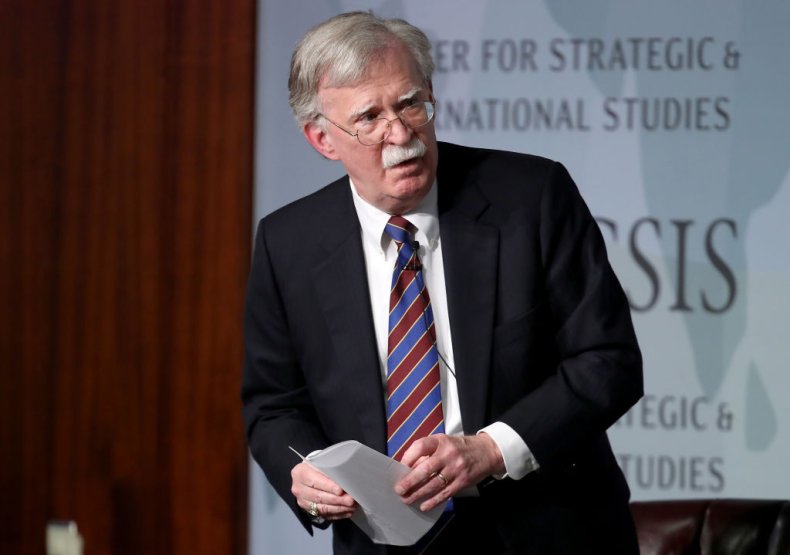 The poll's findings were published a week after the ex-Trump administration official said he would be "prepared to testify" were the Senate to issue a subpoena during the commander-in-chief's impeachment trial.
"I have concluded that, if the Senate issues a subpoena for my testimony, I am prepared to testify," Bolton said in a statement on January 6.
Republican Congressmen have also not been entirely opposed to the idea of the former national security adviser testifying before Senate lawmakers.
Texas Rep. Dan Crenshaw said he was "not afraid" of Bolton appearing as a witness in an interview with NBC on Sunday, adding that he was also "not afraid of what he has to say."
Mitt Romney later told reporters on Monday that he would "like to hear from" the ex-Trump official when the impeachment trial was underway.
But the president does not appear as keen on Bolton showing up at his impeachment trial, and claimed to have fired the former national security adviser from his post in September, although the aide said he resigned.
Asked by Laura Ingraham on Fox News whether he would use executive power to stop Bolton from testifying, President Trump said: "I think you have to for the sake of the office."
Speaking about the prospect of other administration officials testifying, he added: "I'd like Mick to testify, I'd like Mike Pompeo to testify, I'd like Rick Perry to testify... but there are things that you can't do from the standpoint of executive privilege."
The Quinnipiac University poll published on Monday found a slim majority of voters (51 percent) approved of the House's vote to impeach the commander-in-chief on December 18 last year. But a plurality (48 percent) opposed the Senate voting to remove Trump from office, while 46 percent supported the move.
Pollsters spoke to 1,562 self-identified registered voters between January 8-12 for the survey, which they said has a 2.5 percentage point margin of error.