Two Weeks From Election Day, How Trump's Approval Rating Compares to Past Presidents'
Two weeks out from the election, President Donald Trump's approval rating sits above the level of recent single-term presidents at similar points—but remains below all those who won a second term in office.
According to FiveThirtyEight, Trump's job approval is at 42.7 percent based on an average of polls posing the question.
Gallup's last results, from polling conducted September 14 to 28 among 1,023 U.S. adults, put him at 46 percent job approval.
While these figures put him above where the two most recent commanders-in-chief to sit only one term in the White House were prior to Election Day, it also puts him below those who won a second term right back to Ronald Reagan in 1984, according to Gallup's past numbers.
Below, Newsweek looks at the approval ratings of recent incumbent presidents prior to Election Day from Gallup's final polling before the respective votes.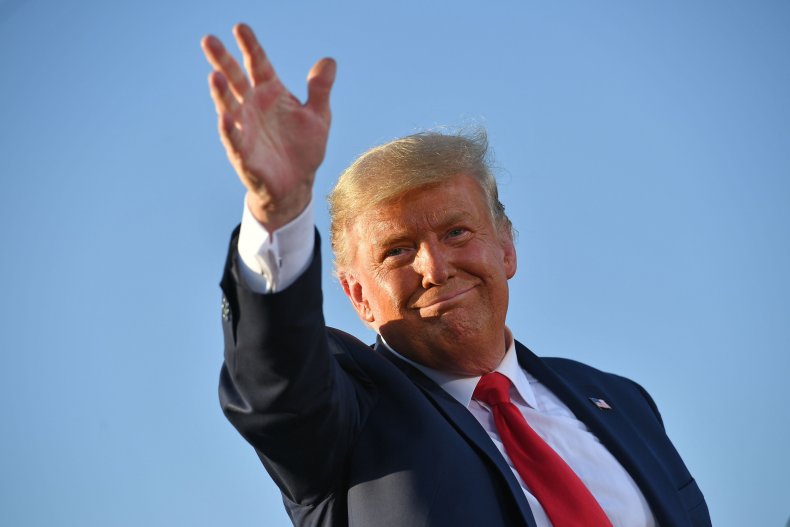 Barack Obama
Ahead of Election Day 2012, Obama had a 52 percent job approval rating, put him into a majority and firmly above Trump's numbers.
He would go on to win with 332 Electoral College votes and nearly 5 million more votes overall than his rival Mitt Romney.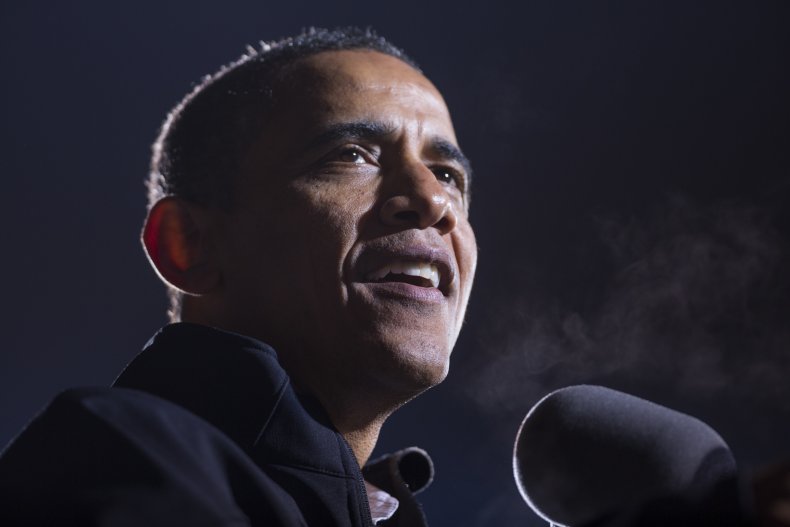 George W. Bush
George W. Bush had a 48 percent job approval rating going into the 2004 election.
He went on to win, securing the popular vote by more than 3 million votes and taking 286 of the Electoral College votes.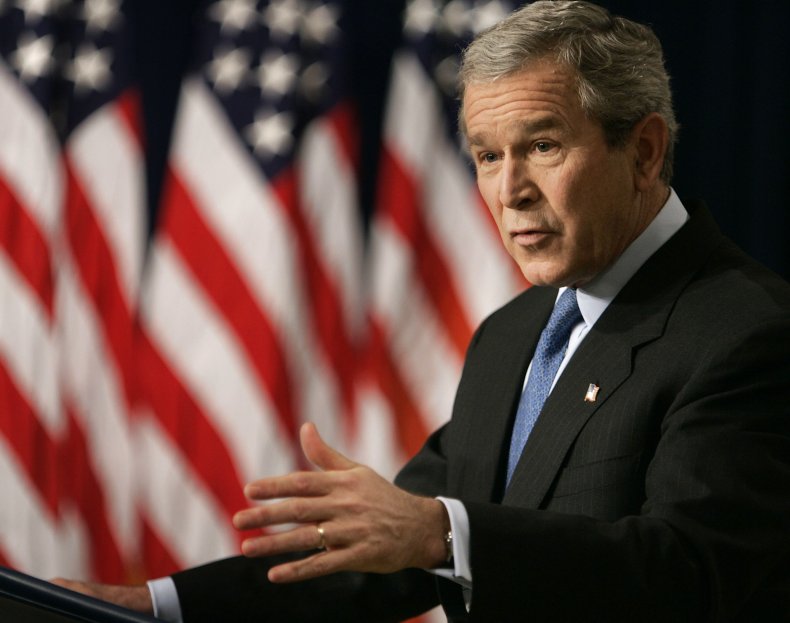 Bill Clinton
Going into the election in 1996 ahead of his second term, Bill Clinton had majority approval with a rating of 54 percent, one of the highest of presidents in recent years.
He went on to win the popular vote by nearly 8 million votes. He also secured 379 Electoral College votes to secure his second term in the White House.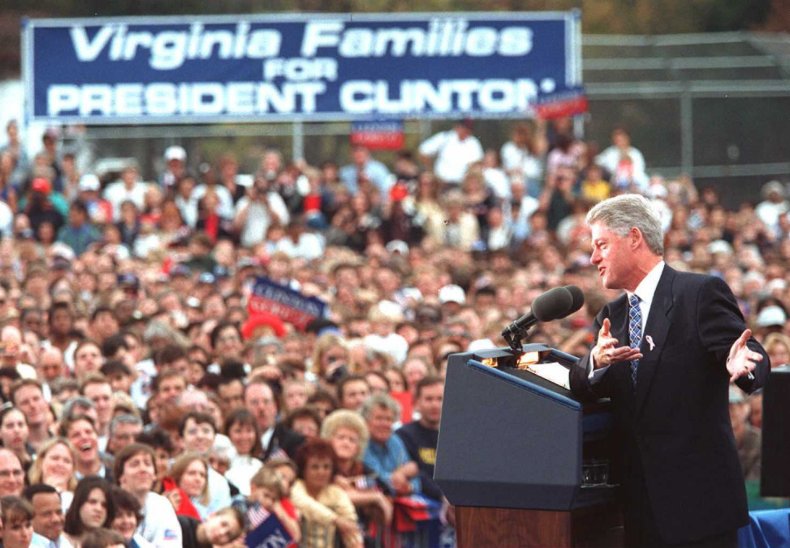 George H.W. Bush
George H.W. Bush is the first of two single-term presidents mentioned in this list.
He had a 34 percent approval rating ahead of the vote, the lowest of the presidents in this list, and lost his re-election bid, suffering defeat to Clinton. He was beaten by more than 5 million votes in the popular vote and by more than 200 Electoral College votes, taking 168 compared to Clinton's 370.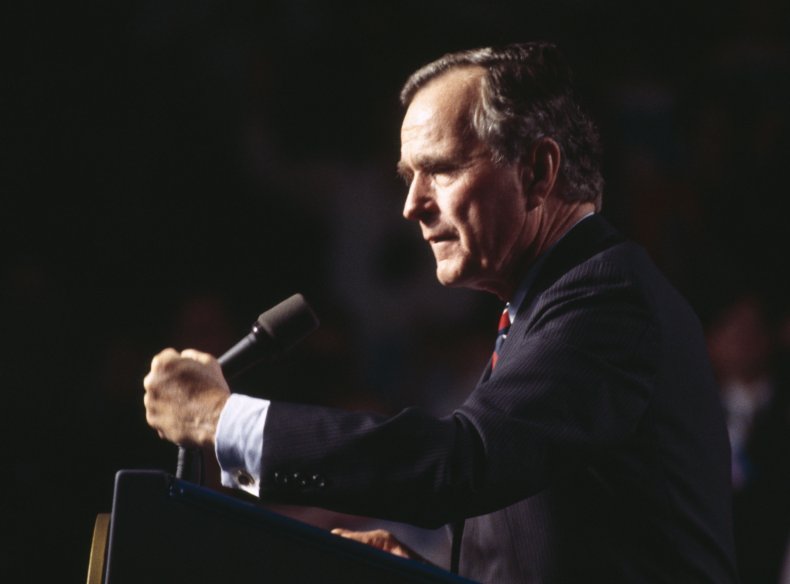 Ronald Reagan
Ronald Reagan had a 58 percent approval rating ahead of the vote in 1984, in which he secured his second term in office. His rating going into his second election day is the highest of any president mentioned in this list at that point.
He would win the popular vote by nearly 17 million votes, while he won 525 of the 538 available Electoral College votes.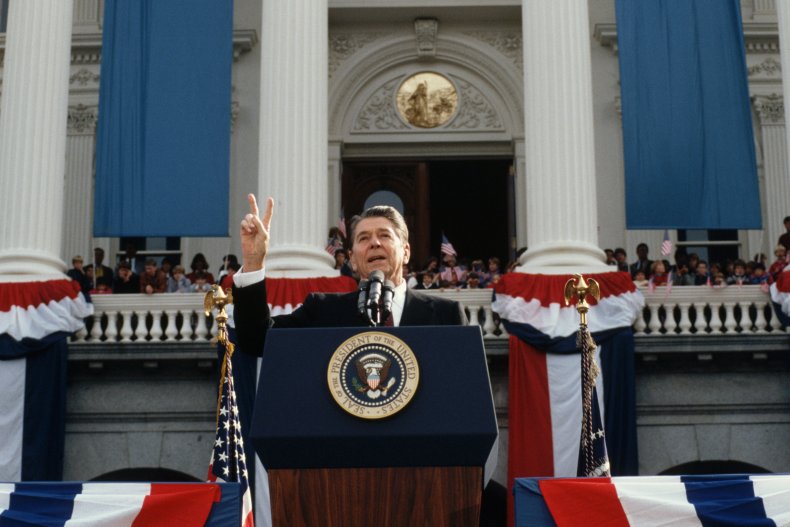 Jimmy Carter
Jimmy Carter suffered worse approval numbers than Trump prior to Election Day in his bid for a second term, with 37 percent.
He suffered defeat to Reagan, losing the popular vote by more than 8 million votes and taking just 49 Electoral College votes compared to Reagan's 489.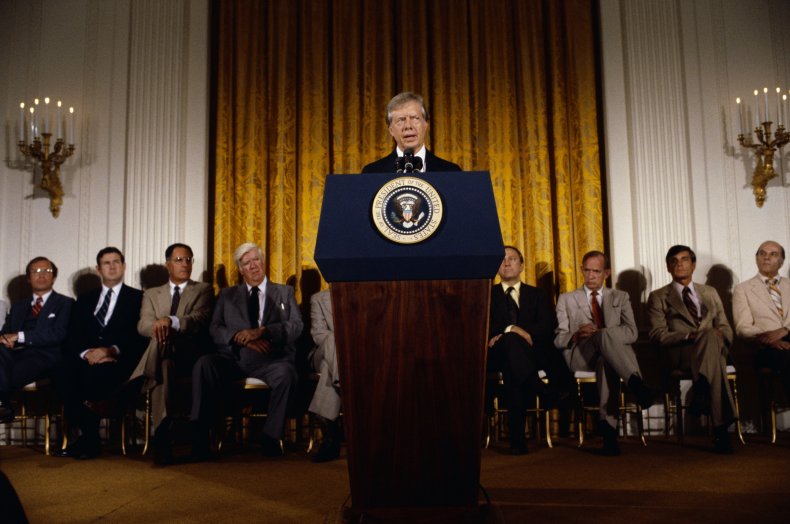 Newsweek has contacted the Trump campaign for comment on his approval rating.
The figures come with him trailing Democratic presidential candidate Joe Biden in national polling, while he is also lagging behind in several key states.
Forecasts have also tipped the Democrat to defeat Trump in the Electoral College.
Correction 10/20/20, 11:45 a.m. ET: This page was update to amend the year of George W. Bush's re-election campaign, which was 2004 not 2008 as previously stated.