TX Cops Say an 'Active Shooter' Call Was Actually a Man Slamming His Skateboard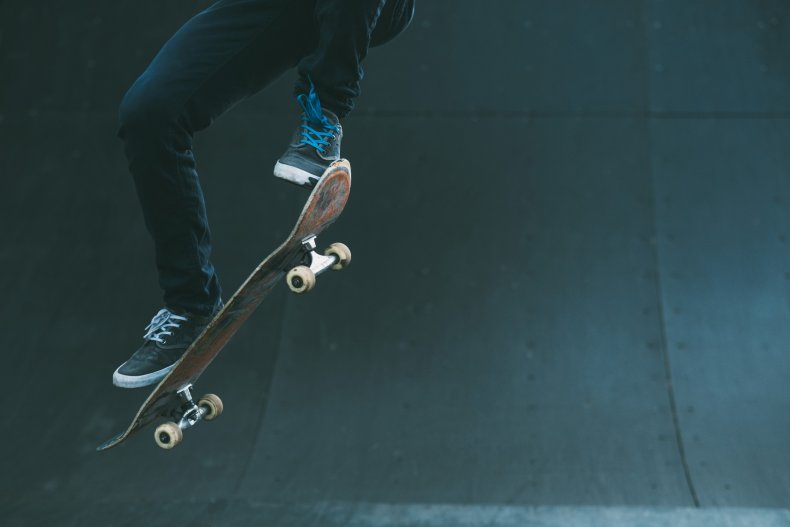 Police say that the sound of a man banging his skateboard against the floor was responsible for what was thought to be an "active shooter" situation in a Dallas, Texas shopping mall on Monday.
An afternoon tweet from the Dallas Police Department said that officers responded to "a shooting incident at Northpark Mall" following a 911 call claiming that a shooter was active inside the mall. The tweet noted that "one person is in custody" but there were not any "shooting victims located at this time."
A short time later, Dallas Police Chief Eddie Garcia told the press that no shooter or weapons had been found in the mall, with the incident instead having been caused by a "mentally disturbed individual" with a skateboard. Garcia said that one person experienced chest pains, but no other injuries had been reported.
"We got a call of an active shooter that was occurring in the food court of the mall," Garcia said. "When officers were arriving, obviously there was chaos throughout the building... As it turns out, it was a mentally disturbed individual in the middle of the mall, or in the middle of the food court, who started pounding the skateboard on the floor."
Garcia said that the sound of the skateboard "caused a panic," prompting hundreds of frightened shoppers in the food court to frantically make their way towards exits. The situation was made worse when the man with the skateboard "began doing hand gestures as if he was shooting into the crowd" in response to the panic.
Videos taken inside the mall and posted to social media show people running towards exits and evacuating the building. Garcia praised officers, who believed there was "an active shooter situation," for responding to the incident quickly. Off-duty officers confronted the suspect only three minutes after police received reports of a shooting, with on-duty officers arriving at the scene one minute later.
"Off-duty Dallas officers were working part time at the NorthPark Mall when they were informed of an active shooter inside the mall," the Dallas Police Department said in a statement obtained by Newsweek. "The officers responded to the food court area and came in contact with an adult male suspect who was using his skateboard to create a loud sound, which patrons took as gunfire."
"The suspect was taken into custody without incident and transported to an area hospital for a medical evaluation," the statement continued.
On Sunday, a mass shooting left two people dead and at least 20 more injured in Florida. Police in Kerrville, Texas arrested a man who allegedly was plotting a mass shooting at a Walmart on Friday.
Garcia suggested that "trauma" surrounding gun violence in America was a factor in shoppers assuming that a mass shooting was taking place on Monday.
"You know what, this country... particularly right now, there's a lot of trauma," Garcia said. "I don't blame these individuals one bit. This is what's occurring right now."
"We are very fortunate that this was not an active shooter and we're trying to get back to business as usual back in the mall," added Garcia. "I know there's a lot of traumatized people."
Update 5/31, 10:58 p.m.: This article has been updated to include a statement from the Dallas Police Department.