Two British secretaries of state have admitted that Huawei will definitely be removed from British telecommunication infrastructure.
The Chinese firm is currently allowed to provide up to 35 percent of the U.K.'s 5G network infrastructure and plays a key part in both 4G and 3G provision.
Under pressure from questioning, digital secretary Oliver Dowden admitted that it was a matter of "not if, but when" so-called "high-risk vendors" like Huawei were removed from British networks.
"The number one requirement is protecting national security," Digital, Culture, Media and Sport Secretary Oliver Dowden told a Defense Select Committee hearing on 5G security.
"I'm absolutely clear-eyed about the potential risk given it's a Chinese company... It's because of our concerns about high-risk vendors that we've excluded it from [core] infrastructure."
He also said that the U.S.' decision to ban Huawei products did play a part in this decision and that it placed the U.K. in a difficult position.
Asked directly if it was a case of whether it was "not if but when" Huawei and other high-risk vendors would be removed from British infrastructure, Dowden said: "Ultimately, but there's a big difference on the path to getting there.
"We do business with China all the time. We are not going to end up in a position where we are not doing business with China. We are clear-headed about the risk of Chinese companies, given particularly their intelligence laws. We are clear-headed and robust about voicing our concern, in particular about their human rights abuses."
It was widely rumored that U.K. Prime Minister Boris Johnson had drawn up a "three-year plan" to phase out Huawei but that had not been confirmed by ministers.
On Tuesday morning, he told reporters that he was clearly "not a Sinophobe" (someone who is scared of trading with China) and that trading relations would continue, despite recent actions by China around the independence of Hong Kong.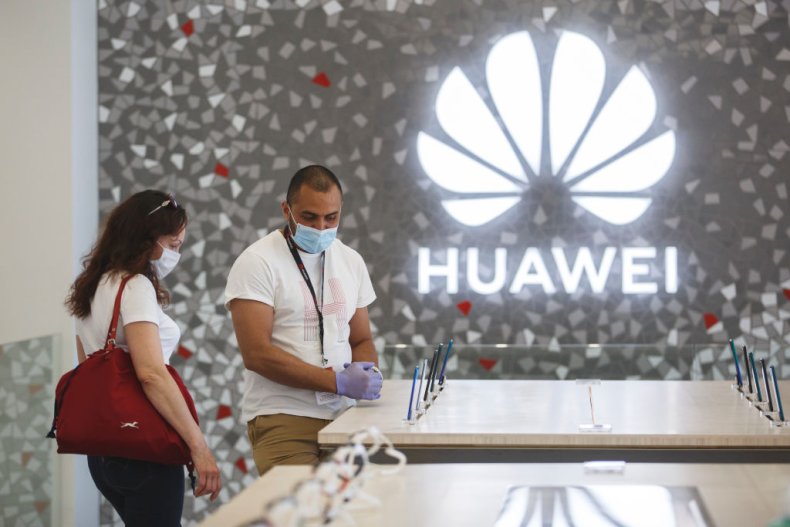 U.K. Defence Secretary Ben Wallace, who was also attending the Defence Select Committee, said that it was time to move.
"The government's ambition is, over time, to remove high-risk vendors from the network. No-one wants high-risk vendors in the network," he said.
"How we achieve that and what time frame... all of this goes back to the technical advice. One is the geopolitical debate, it's an entirely legitimate debate.
"Then there's the technical debate: what [systems and capacity] you can take out and live with right now and how you can turn around an oil tanker.
"We all hoped China would emerge through trade, through capitalism, through freedom into a modern democracy that alongside trade would go respect for rights etc.
"Most people in parliament believed that for many years so that was the economic partnership over deades that was set up with the Chinese and you don't just suddenly switch it off and put a handbrake on your oil tanker."
Wallace also agreed that the decision by Donald Trump to ban Huawei from the U.S. was a key part of this decision-making process.
"Fundamentally, the timeline will be set by two things. One is what other states are doing, so the United States' latest round of sanctions is a fact and it is a better set of sanctions than their earlier set and it's specifically clearly designed in a smarter way to put countries which have high-risk vendors, specifically Huawei in the American sanctions case, under greater pressure and we'll have to take steps depending on the technical advice, which I have not yet seen, to mitigate.
"The other part of it is we feel in the here and now that we can ban it from the core, that we can cap it on the outer core and work towards cutting it out of the system at a date that fits the technical advice. No-one in government wants to compromise security."
Huawei has been contacted for comment.