Dubai Jails Couple for Kissing in Service Station Restroom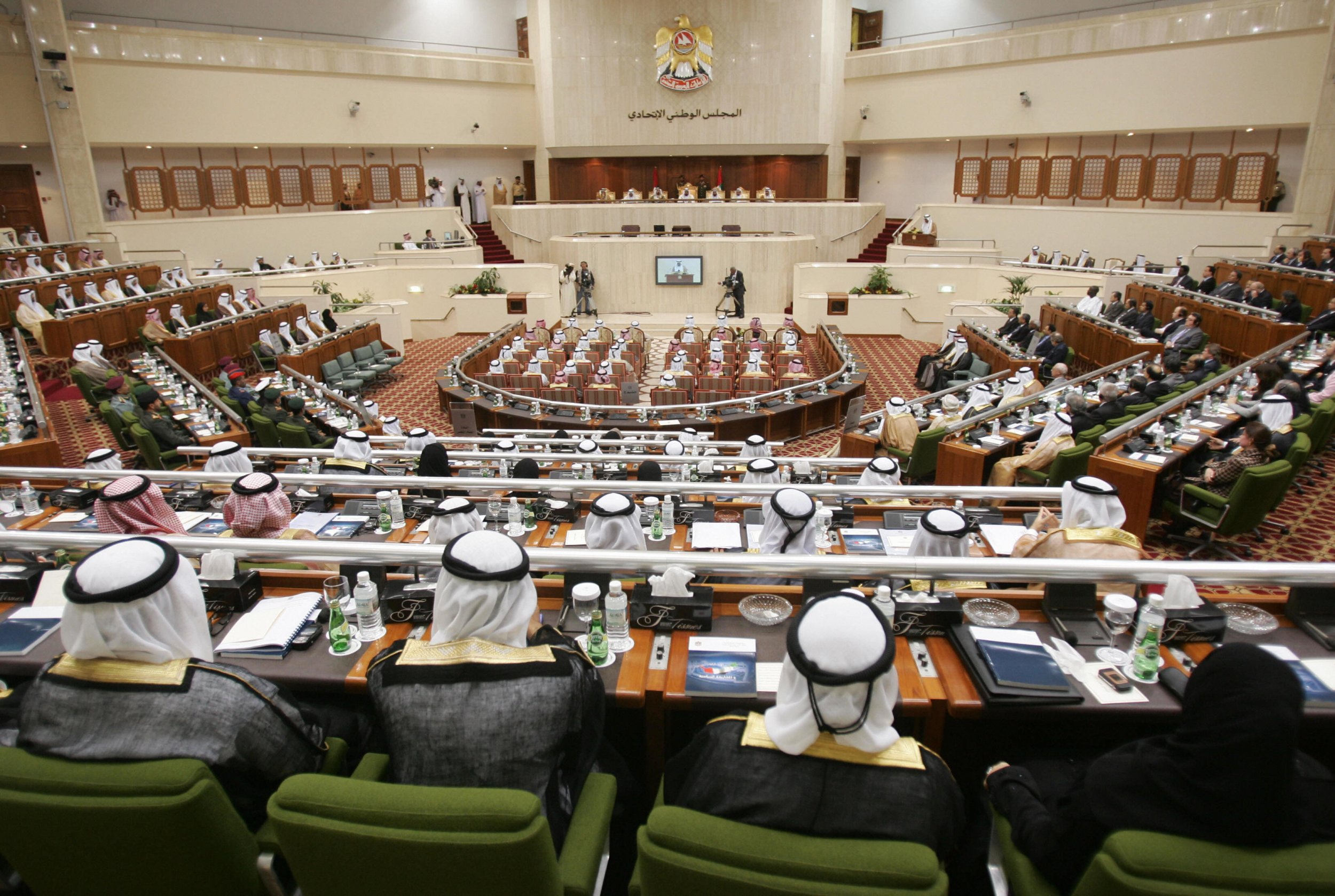 A Dubai court has sentenced a couple to one month in prison after they were caught hugging and kissing in a public restroom.
An Egyptian man and a Moroccan woman, both unidentified, spent more than 10 minutes in a woman's restroom at a petrol station in the United Arab Emirates, arousing the suspicions of staff, Gulf News reported.
A petrol station attendant alerted his manager who saw the couple embracing and kissing through a window in the door. The manager proceeded to alert police who took the couple to the nearest police station.
The United Arab Emirates, a conservative Gulf state of which Dubai is one of seven Sheikhdoms, frowns upon public displays of affection and there have been several arrests in recent years for couples kissing in public.
In 2010, Dubai authorities jailed a British couple for one month, then fined and deported them for kissing in public and violating the country's decency laws. Sexual relationships outside of marriage or with a member of the same sex is illegal in the country.
Prosecutors accused the pair of violating public decency and the woman of drinking alcohol. They also accused the man of cross-dressing and pretending to be a woman to enter the restroom.
Read more: UAE set up secret meeting between Trump donor and Putin
The offense took place in December but the Dubai Misdemeanours court issued the punishment this week. The pair pleaded not guilty to the charges, but the woman admitted drinking at her workplace.
The man told the court that he had picked up the woman to drive her home but she became ill on the drive. He said they had to stop at the public bathroom because she felt unwell and he had to check on her.
The pair appealed the initial judgment at a court of appeal, where the man's lawyer contended that he did not hug or kiss the woman. The lawyer asked the judge to not take into account witness statements as they included contradictions and were given based on malice, according to Gulf News.
But the court ignored the couple's defense and their appeal. On top of one month prison terms, the court fined the woman 2,000 dirham ($544) for drinking alcohol and handed both a deportation order for when they are released from prison. The man was cleared of cross-dressing.