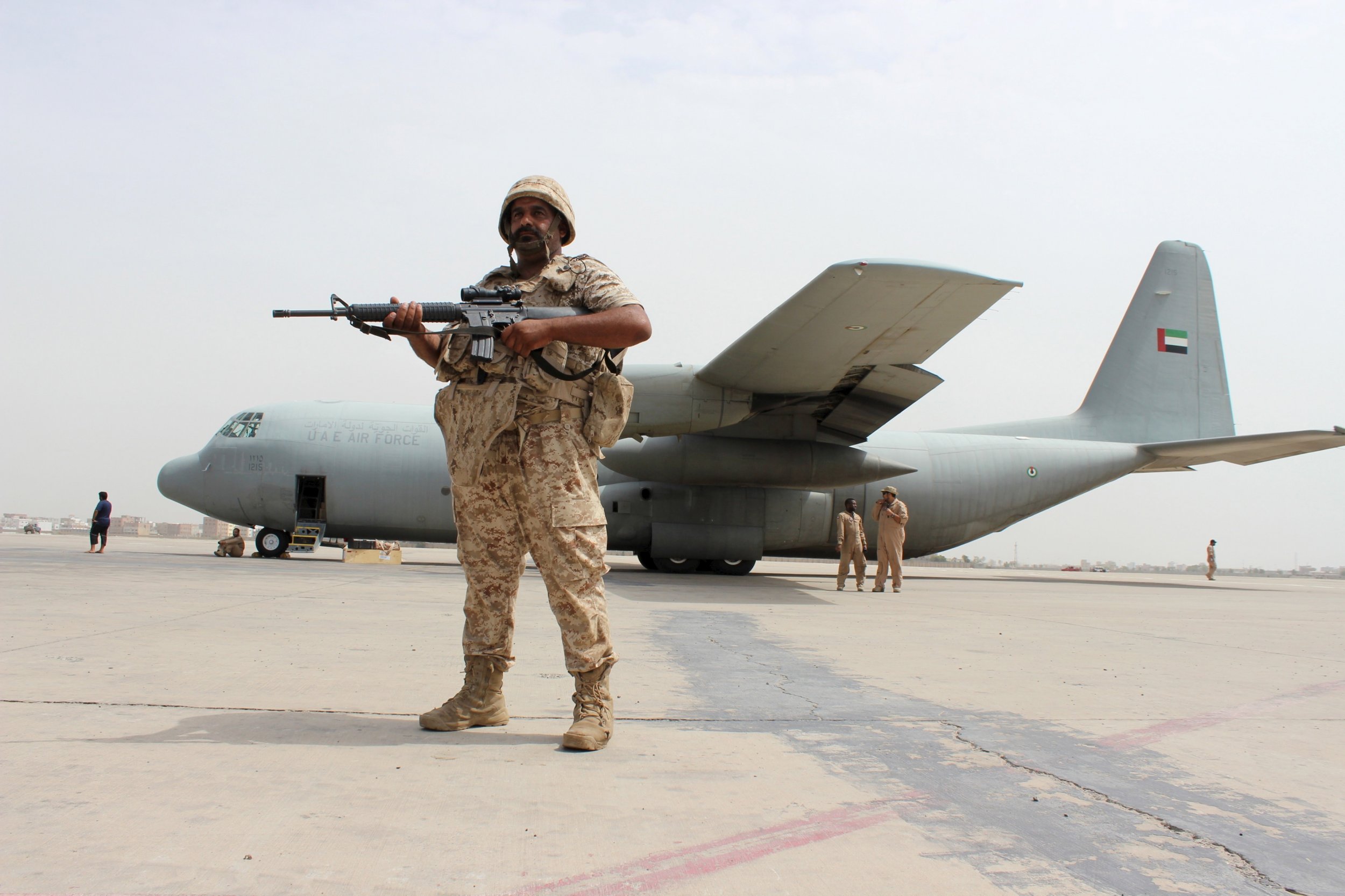 The United Arab Emirates said on Monday that one of its warplanes participating in a Saudi-led coalition mission against Houthi rebels is missing.
The Gulf state made the announcement on its state-run news agency WAM, but did not offer any further details about the circumstances surrounding the jet's disappearance, the BBC reported.
If confirmed, this would represent the first loss of a UAE jet since the beginning of the conflict last year. A Bahraini F-16 jet crashed in Saudi Arabia in December because of technical difficulties, and a Moroccan jet crashed over Yemen in May 2015, with rebels claiming they shot it down.
The Saudi-led coalition, in an operation codenamed Operation Restoring Hope, is battling the Shiite Houthi rebels who last year captured the country's capital city Sanaa and forced President Abd Rabbuh Mansur Hadi to flee to his southern stronghold of Aden and then leave the country.
The conflict between the Houthis, the coalition and pro-government forces has left more than 6,000 people dead and created a humanitarian crisis in the country, with 7.6 million people "severely food insecure" according to the United Nations.
The global body has condemned the states involved in the Saudi campaign and the Houthis for killing and injuring civilians in the conflict.