UAE Issues Jail Threat After 'Weird' Dance Video Goes Viral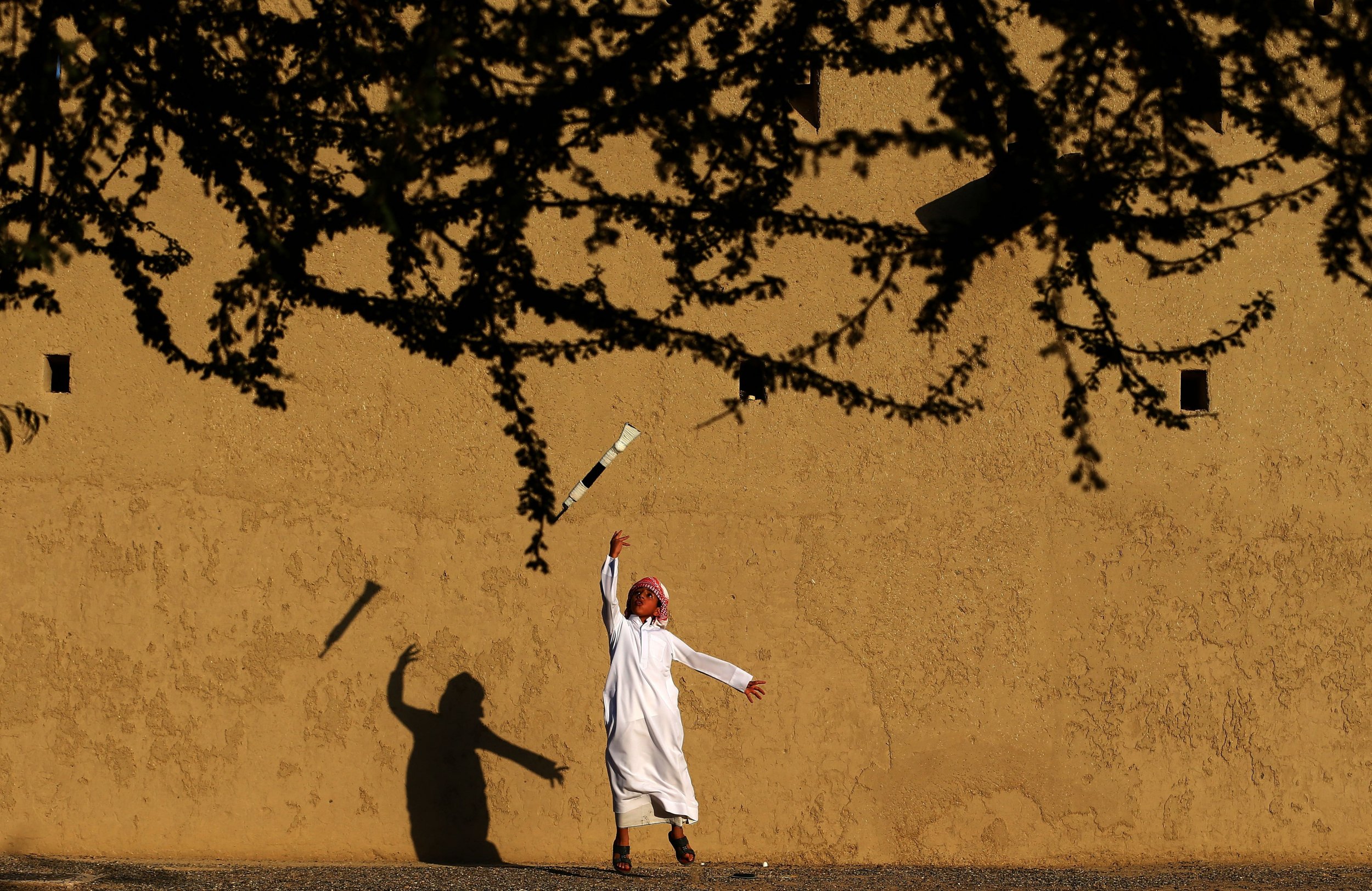 The United Arab Emirates is continuing its battle against social media affecting its cultural values after a dance meme recently went viral, warning on Friday that it would arrest those producing or sharing such videos.
The video, set to the song Mutsawe by Emirati performer Eida Al Menhali, shows young Emiratis—who are hiding their faces—dancing in a classroom. The performance repeats parts of the yowla dance, a traditional Emirati performance that involves spinning and throwing a dummy rifle.
Other videos show young citizens of the Gulf state doing the dance while hanging out of vehicles. Several social media users have shared videos of animals moving in a similar fashion to the song. The videos have been widely shared on Facebook and Twitter using the hashtag #متصوع (Mutsawe).
The Sheikhdom's Attorney General Hamas Saif Al Shamsi said that parents must take action to prevent their children creating such videos, since they are damaging to Emirati society.
"Young people should adhere to the virtues and values of morality and should not practice such acts that affect the public morals so as to respect the national identity," said Al Shamsi, according to the Khaleej Times.
"They must also respect institutions and schools that train them to be good and responsible citizens," he added.
Read more: UAE jails academic for 10 years over Egypt tweets
To counter the meme, some Emirati residents began posting images of members of the country's monarchy, such as Crown Prince of Abu Dhabi Sheikh Mohammed bin Zayed.
But other residents criticized the craze. Speaking to Emirati news site The National, Hasan Abdullah, a 37-year-old teacher at Sharqat school called for a ban on cellphones in schools to stop young people creating and posting offensive footage.
"There should be a strict law banning mobile phones inside schools. If that was applied, it would have limited the circulation by pupils inside the premises," Abdullah said. "We need to highlight the negative aspects of these actions and hold those taking the videos accountable so as to limit this weird behavior."
In March, the country jailed a prominent academic for 10 years over tweets that criticized Egypt, a key ally of the Gulf nation. An appeals court found Nasser bin Ghaith guilty of "communicating with secret organizations," and "offensive" online posts, according to state news agency WAM. Rights groups condemned the outcome of the trial and his imprisonment.