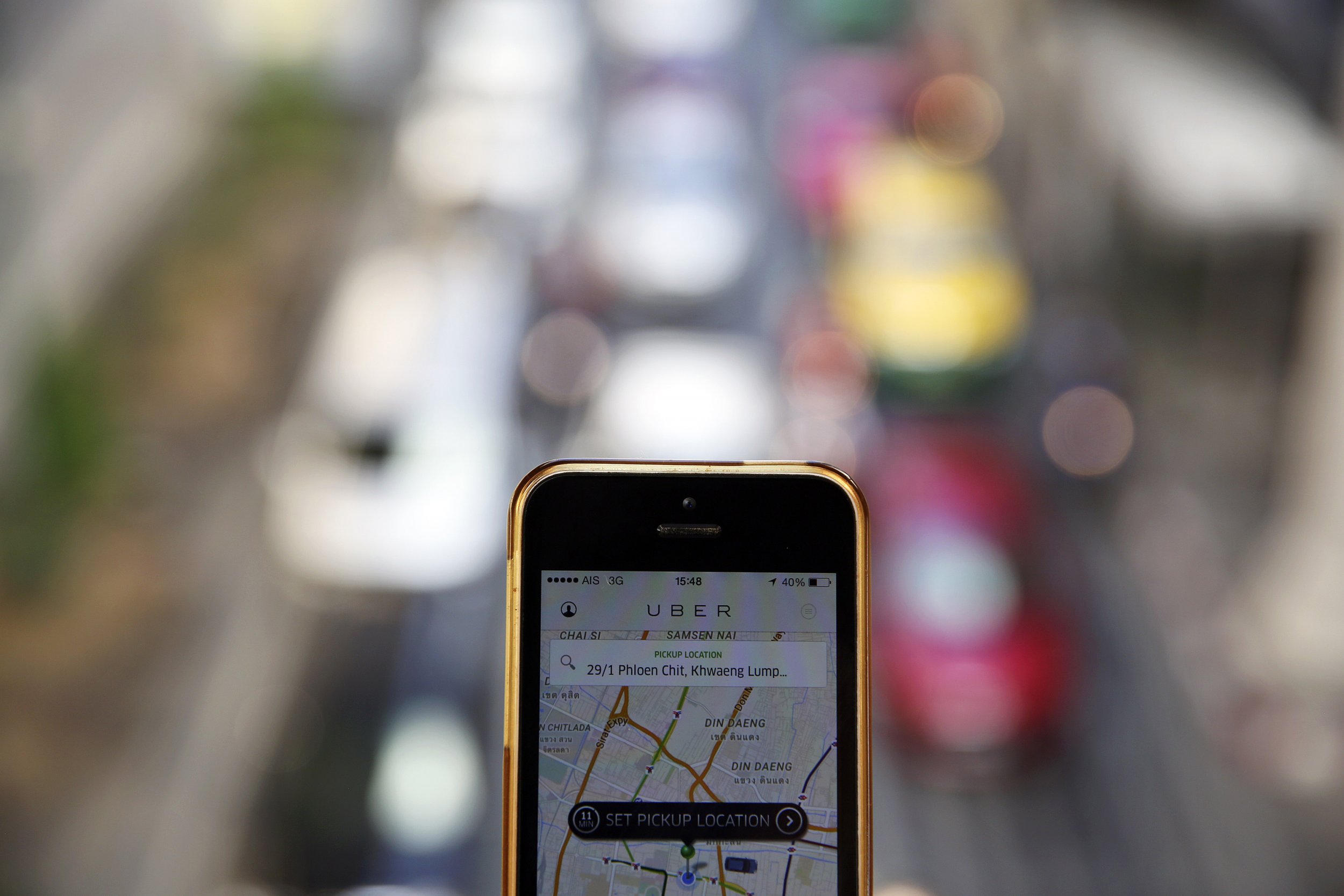 Uber has banned its drivers and passengers from carrying guns, a policy update that comes two months after a Chicago employee shot a gunman from inside his vehicle.
In April, the driver shot and wounded a man whom he allegedly saw firing into a group of people near Chicago's Logan Square, the Chicago Tribune reported at the time. No charges were filed against the Uber employee, who had a concealed-carry permit.
"We have adopted a no-firearms policy to ensure people are safe and comfortable using Uber. We made this policy change after assessing our existing policies and reviewing recent feedback from both riders and drivers," an Uber representative wrote in an email to Newsweek.
The policy took effect on June 10, a week before a gunman killed nine African-American worshippers at Emanuel African Methodist Episcopal Church in Charleston, South Carolina.
Meanwhile, South Carolina legislators have been debating whether to allow Uber into the state. On Monday, the legislature approved a bill that will give the green light to Uber operating in the state if Governor Nikki Haley ultimately signs it, according to the Charleston Regional Business Journal.
The transportation network company, headquartered in San Francisco, in the past has claimed it simply is an app that connects independent contractors with riders. But just this past week, the California Labor Commission ruled that an Uber driver is an employee of a company, not an independent contractor as the company previously said. The decision could set a precedent for the network's business model.
The updated gun policy also could bring into question how much control the company has over its employees.
Representatives for Moms Demand Action for Gun Sense in America, a grassroots organization advocating for stronger gun laws, applauded Uber's change in its firearms policy. The group has influenced large U.S. chains to prohibit weapons on premises around the country, including at Starbucks, Chipotle, Sonic Drive-In and Target locations. They most recently have been trying to persuade the management of Kroger to ban customers from carrying guns. Kroger is the largest supermarket chain and the second largest retailer in the country.
Newsweek reached out to the National Rifle Association for comment, but the gun group didn't immediately respond.
Uber's main competitor, Lyft, also bans both drivers and passengers from carrying guns inside vehicles.
"It's hard to know what someone else is or isn't comfortable with," according to Lyft's website. "The mere presence of a weapon might make another community member distressed."