Uber Drivers to Strike Across U.S. Cities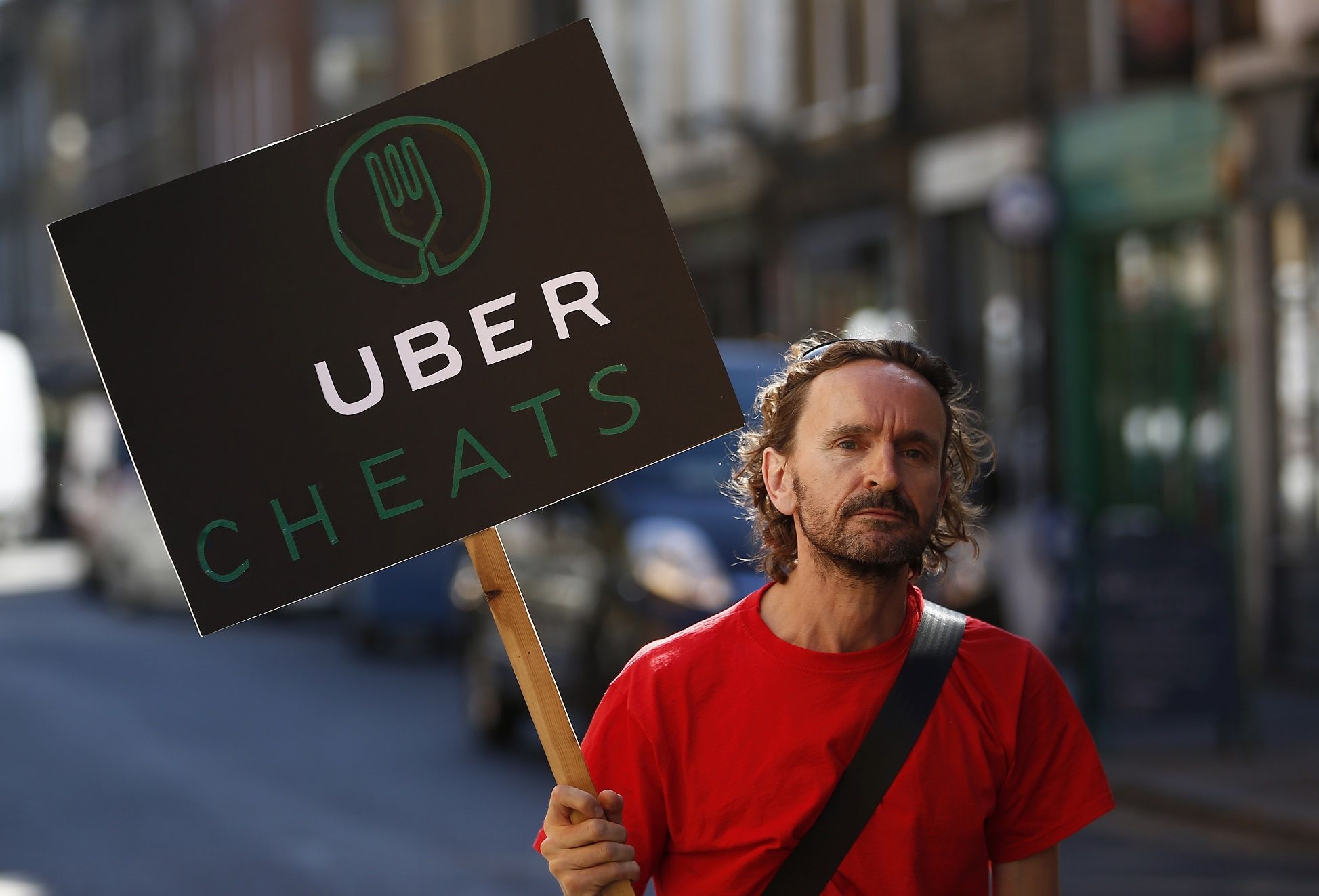 Uber drivers across the U.S. are to take part in strikes as part of a "day of disruption" organized by a coalition of workers seeking a liveable wage.
The Fight For $15 group is organizing protests in 340 cities around the country, with Uber drivers joining cashiers, hospital workers, fast food workers and others in the strike action.
"Workers in the Fight For $15 have created a powerful movement that boldly proclaims everyone who puts in a hard day's work should receive a fair day's pay," Adam Shahim, an Uber driver from Pittsburg, California, said in a statement.
"I'd like a fair day's pay for my hard work, and so I'm joining with the fast food, airport, home care, child care, and higher education workers who are leading the way and showing the country how to build an economy that works for everyone, not just the few at the top."
As part of the protests, Uber drivers are expected to leave their cars sitting idle in high-profile locations, such as airports.
Uber drivers joining the strike marks an important step in the Fight For $15 group's four-year battle to improve the minimum wage, as it is the first time workers from the so-called gig economy have expressed support for the movement.
Last month, Uber drivers in the UK won a landmark case that gave them the right to be classified as workers rather than self-employed. The ruling by the British employment tribunal meant drivers from the ride-hailing app were entitled to holiday pay, paid rest breaks and the National Minimum Wage, potentially setting a precedent for other workers in the gig economy.
Uber has declined to comment on the latest strike action.