Uber Hired Drivers With Criminal Records, Faces $8.9 Million Fine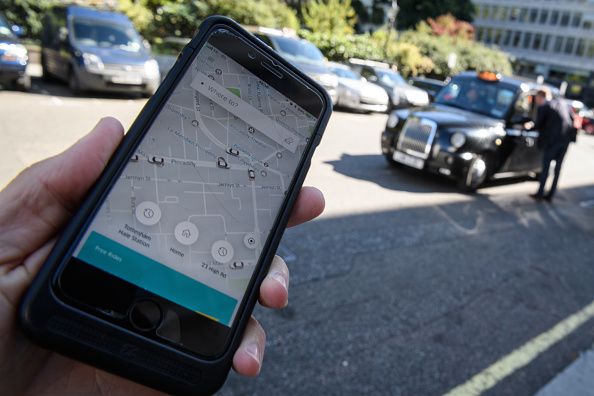 Uber is facing an $8.9 million fine in Colorado after state regulators found the ride-share company had hired nearly 60 drivers with criminal records or serious motor vehicle offenses.
The drivers should have been disqualified after background checks turned up felony convictions and records of reckless or intoxicated driving, according to a Monday announcement from the state's Public Utilities Commission (PUC). Some drivers were working with suspended or revoked licenses. The investigation also looked into Lyft but found no such violations.
The Colorado PUC launched the investigation earlier this year after an Uber driver in Vail allegedly assaulted a passenger. When the local police department cross-checked the driver's Uber records, it found the company had hired individuals with previous criminal records. This contradicts state requirements for companies to review both criminal and driving history reports and disqualify drivers with felony convictions, alcohol or drug-related driving offenses, sexual offenses or moving vehicle violations.
"We have determined that Uber had background check information that should have disqualified these drivers under the law, but they were allowed to drive anyway," said PUC Director Doug Dean. "These actions put the safety of passengers in extreme jeopardy."
The investigation found 12 drivers with felony offenses, 17 with motor vehicle violations and three with recent drunken driving convictions, as well as 63 drivers with licensing issues. The fine pertains to 57 of the drivers who had issues severe enough that regulations should have kept them off the road. Uber faces a $2,500 fine for each day one of its disqualified drivers worked for it.
The company blamed an unspecified "process error" and downplayed the severity of the investigation.
"We recently discovered a process error that was inconsistent with Colorado's ridesharing regulations and proactively notified the Colorado Public Utilities Commission," Uber spokeswoman Stephanie Sedlak told The Denver Post. "This error affected a small number of drivers, and we immediately took corrective action. Per Uber safety policies and Colorado state regulations, drivers with access to the Uber app must undergo a nationally accredited third-party background screening. We will continue to work closely with the CPUC to enable access to safe, reliable transportation options for all Coloradans."
Colorado is hardly the first place to turn up problems with the screening process for Uber, which is estimated to be valued between $50 billion and $100 billion. Maryland state regulators removed 4,000 drivers who had passed Uber and Lyft background checks but didn't meet state standards. Massachusetts removed 8,200 drivers for the same reason and found 51 drivers who were registered sex offenders.
In September, the city of London removed Uber's license in September after receiving complaints of assaults by drivers.