Uber's Response to California Worker Bill Is 'Legal Ploy' That Denies Drivers Fair Deal, Experts Say
Uber's response to a landmark California bill seeking to strengthen benefits for workers in the gig economy is a "legal ploy," labor experts told Newsweek.
On Wednesday, the California Assembly passed AB5, a bill that would force a range of businesses to designate contractors, including ride-share drivers and food delivery workers, as employees and therefore offer them benefits. But ride-sharing company Uber responded to the legislation by claiming it would not reclassify its workers as employees — a move that necessitates claiming that its drivers are not a core component of its business. Lyft told Vox that it also did not plan to reclassify its workers. A Lyft spokesperson told Newsweek "our focus right now is on finding a new path forward and getting a deal done between us, Labor and the Governor."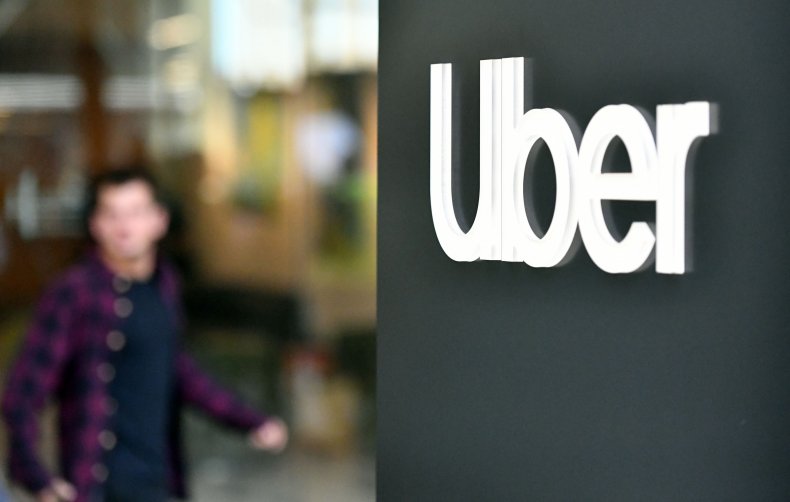 "Claims that their workers aren't central to their business [are] broadly recognized as a legal ploy rather than an accurate description of their workforce," Erin Hatton, an expert on labor and labor movements at the University of Buffalo, told Newsweek.
The legislation, which Governor Gavin Newsom has said he intends to sign, codifies a test laid out in a California Supreme Court ruling last year. In order for a company to claim that a worker is a contractor, it must prove that the worker is a) free from the control and direction of the hirer b) the worker isn't performing work that is central to the company and c) the worker is engaged in an independently established trade.
Uber, which did not respond to Newsweek prior to publication, has said that it can pass the so-called ABC test to and claim its workers are contractors.
Valerio De Stefano, a professor of labor law at Belgium's University of Leuven, disagreed.
"Being able to decide your own hours is not the final criteria on which you decide whether somebody is an employee or not," de Stefano said. He described what Uber and Lyft are trying to accomplish with their efforts as "schemes that basically circumvent the law" by "using the workers as if they were their employees" — a model he said is "not a fair deal" for contractors.
Other states, including Massachusetts, Virginia and New Jersey, already have some form of ABC law in place, according to the Verge, and de Stefano said that other states would likely follow suit.
While labor advocates have cheered the law, others have raised concerns that it could be damaging to the flexible schedules of contractor work and thereby limit worker freedom. The legislation will likely have wide-ranging impacts, affecting companies far beyond Lyft and Uber, leading some experts to raise questions about how to improve regulation without being overbearing.
"Is clamping down on this hurting progress and the evolution of the market?" Bruce Bachenheimer, a clinical professor of Management at Pace University said to Newsweek.