Conor McGregor: 'I Have Not Retired From UFC'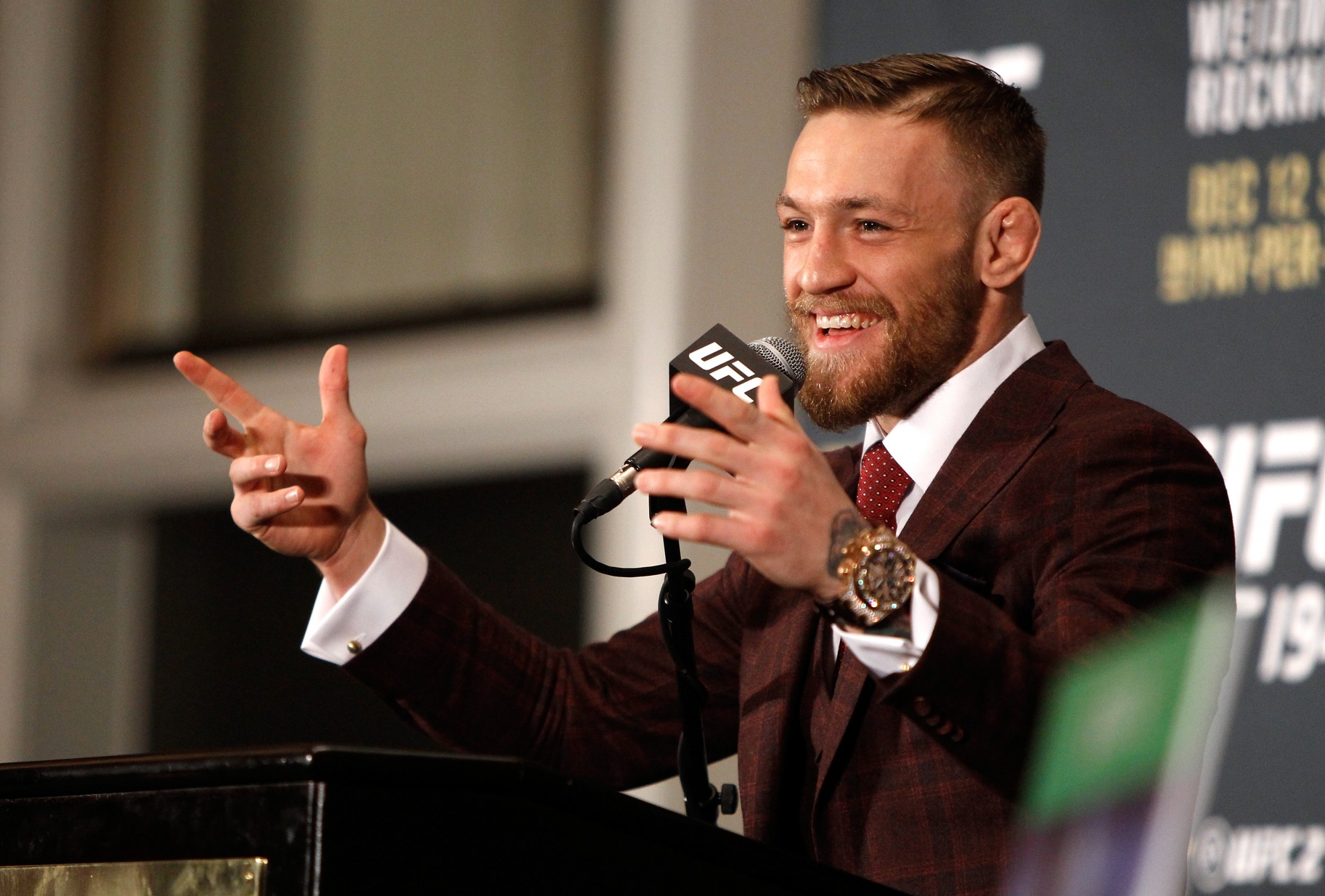 Conor McGregor confirmed he has not retired from UFC and hit out at promotional duties on Thursday.
The Dublin-born MMA fighter tweeted on Tuesday that he had "decide[d] to retire young," but has now appeared to make a U-turn after releasing a statement on his Facebook page.
"I am just trying to do my job and fight here," he wrote. "I am paid to fight. I am not yet paid to promote. I have become lost in the game of promotion and forgot about the art of fighting."
UFC president Dana White took to Fox Sports 1 to voice his disbelief that McGregor had actually given up the sport in the interim.
"He's a reasonable guy, he's a smart guy, so this is weird," White said. "I do not [think he's retiring]. I do [believe he'll fight again in the next year]. Conor needs to clear up this whole retirement thing."
And that he has.
McGregor continued by complaining of the press duties, stating "I cannot dance for you this time" and confirmed he will be ready for UFC 200.