U-Haul Worker Shot to Death in Truck Rental Dispute
A U-Haul employee in Pennsylvania has died a few days after he was shot by a customer in the neck during a dispute that ended with the suspect stealing a truck.
On Sunday afternoon, the Allegheny County Medical Examiner's Office confirmed that Jacob Jaillet, 21, of Pittsburgh, Pennsylvania, died on that Sunday at around 11:46 a.m., according to local station WTAE.
A criminal complaint obtained by the station alleged that Jaillet was shot in the neck on Tuesday July 27 by suspect Braijon Burton, 21, when the victim was showing him a truck at a U-Haul center located along Washington Boulevard in the Larimer neighborhood of Pittsburgh.
The complaint said that while Jaillet was showing Burton a truck at the center at around 4:30 p.m., "Burton stated that at that moment he said to himself 'I'm taking this truck' and Burton said that he shot the guy."
Burton is then alleged to have stolen the truck and fled the scene, but he was quickly pursued by Pittsburgh police before being apprehended and taken into custody.
The suspect's car crashed into a police vehicle during the pursuit on Tuesday, and the authorities confirmed that one officer suffered a minor leg injury as a result of the collision.
Burton has also been accused of firing a shot towards another vehicle during the chase, but no one was injured in the shooting. He was apprehended by the 31st Street Bridge and the U-Haul truck was damaged in the incident.
Following the shooting at the U-Haul center, Jaillet was taken to a local hospital in critical condition, before being confirmed as dead on Sunday morning as a result of the incident.
An employee at the U-Haul center in Pittsburgh told local station WPXI that the suspect became upset when Jaillet told him that he could not have a truck for the amount of time he wanted it for.
"The dude wanted a truck for too long. We couldn't give it to him. He was mad about it. So he shot my coworker and ran off with the truck," the unnamed employee explained.
Burton has since been charged with several counts, including aggravated assault, robbery of a motor vehicle and criminal attempt homicide.
In a statement sent to Newsweek, U-Haul Company of Pittsburgh President Elizabeth Hertzler said that "the news of Jake's passing is heartbreaking for our Pittsburgh team, and our entire company.
"This was a cold, senseless and tragic crime that took his life. Jake was a special young man with a bright future. He was genuinely loved by his U-Haul family. It may sound cliché, but he truly lit up a room. Everyone was always happy to be around Jake, and so excited when they could work with him.
"We all knew Jake was a great baseball player, but he was an even better person. Our deepest sympathies go out to his family, friends, teammates and coworkers."
Newsweek has contacted the Allegheny County Medical Examiner's Office, the Pittsburgh Bureau of Police, and U-Haul for comment.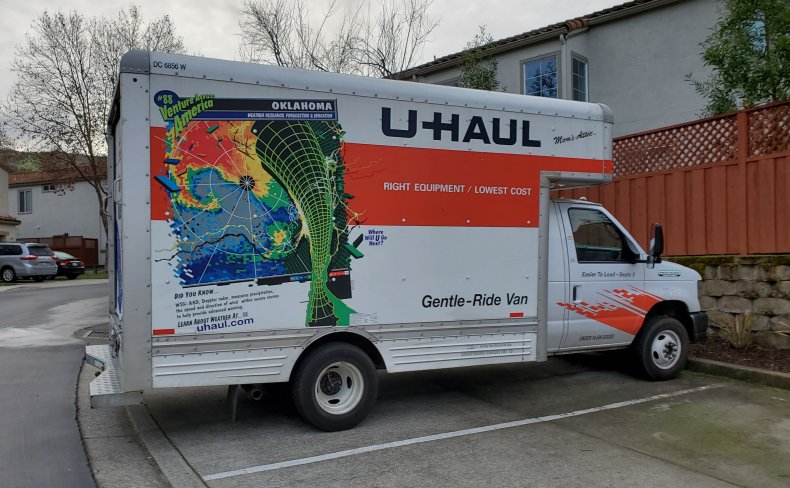 Update 8/03/2021 4:17 a.m. ET: This article was updated with a statement from U-Haul.