What Can Be Done for Iraqis Still Suffering the Shockwaves of the 2003 Invasion?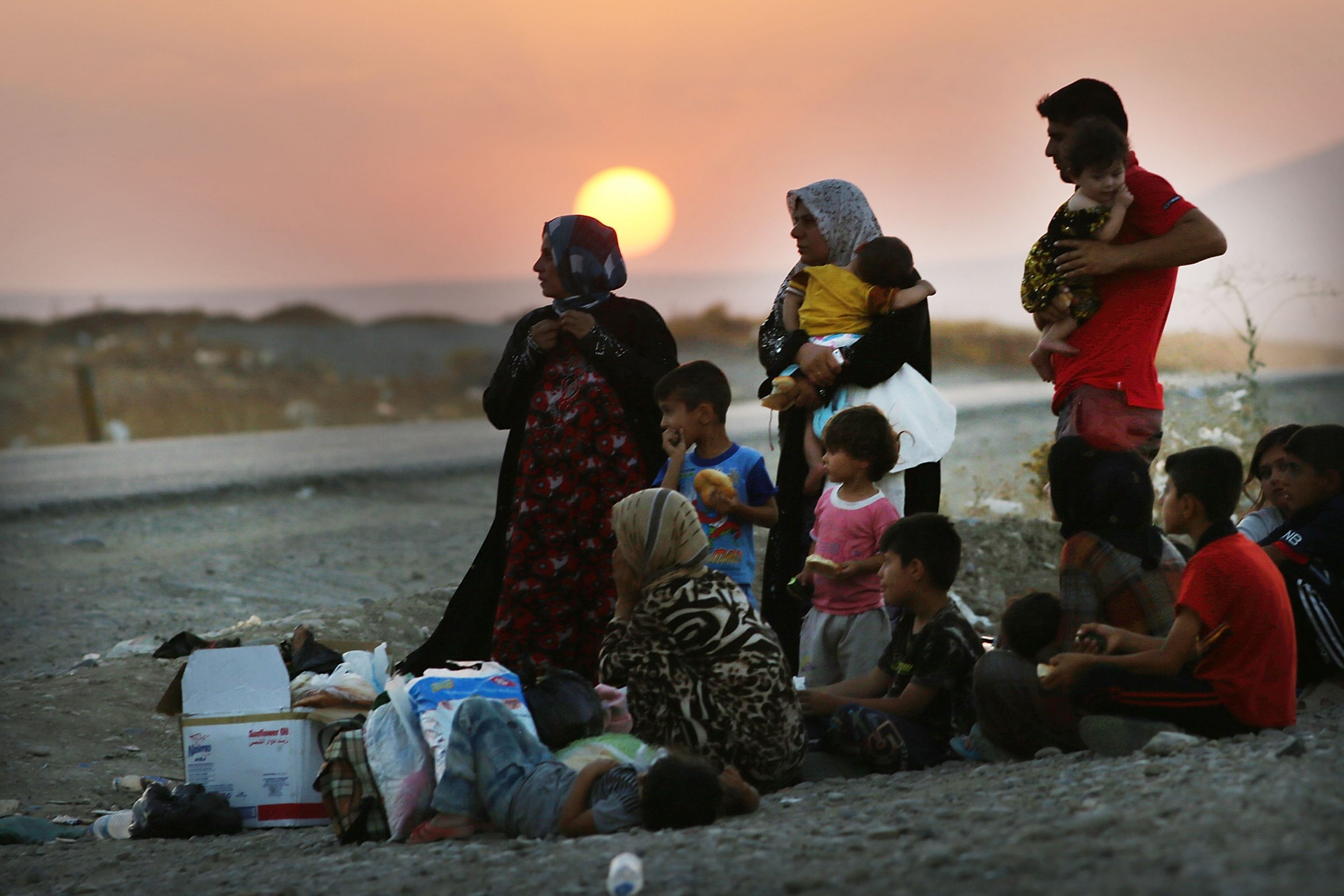 As politicians and journalists pick over the Chilcot Report and assign blame for the Iraq war, the consequences of this long and ultra-violent conflict continue to play out for a generation of Iraqis who lived through it.
Across the country, my colleagues and I are supporting tens of thousands of children and their families who are still dealing with the shockwaves of the 2003 invasion.
Among them are some of the 85,000 civilians who have fled the beleaguered city of Fallujah, families living in displacement camps in northern Iraq, or those facing renewed bloodshed in Baghdad. The death toll from the weekend bombing in the capital has now risen to 250, the Iraqi government says—the deadliest attack since the 2003 invasion.
The Chilcot report looks into decisions made in the past that led to the Iraq war. This is an important process, but it's critical we also take this opportunity to look at what is happening today in Iraq, and the terrible plight of Iraqi civilians, especially children. The awful reality is that their lives are now worse than when the war started in 2003.
In any conflict, it is children who are always the most vulnerable. At War Child UK, we are supporting boys and girls who have suffered unimaginable trauma as a result of their experiences over the past 13 years.
Last month I visited the War Child team in Erbil, in northern Iraq. I spent time talking to our local partners, Iraqi and Kurdish organizations who have been dealing with the extreme trauma suffered by children and communities who have lived under the sway of so-called Islamic State (ISIS) in and around Mosul. What they told me is shocking.
Among Arabs, Yazidis and Kurds, the relentless violence has exacted a toll across generations. They told me about a 12-year-old Yazidi boy who had been trained and indoctrinated to become an Islamic State fighter, who is now living with his family near Kirkuk. He has repeatedly tried to kill his younger sister, and denounces his own mother as a 'filthy Yazidi'.
Within displaced families, there are fathers who visit on their children the same torture techniques that they themselves were subjected to—hanging by the wrists, beating on the feet. This humanitarian crisis is not simply about food, water or nutrition. It is about protection of children.
The international aid system faces huge funding gaps. This is especially the case in Iraq, where the U.N.'s 2016 appeal for $861m is only 36 percent funded. It is critical that the U.K. government now dedicates as many resources to support the humanitarian response as it did on waging this war in the first place.
The U.K. currently contributes just 1.2 percent of the overall aid spend to Iraq—lower than Norway or Sweden, and dwarfed by Germany's 44.8 percent. Britain spent millions waging the war—but is now falling short of its responsibility to help on the ground.
In the capital Baghdad the conflict has continued for so long that the checkpoints every few hundred meters, whole districts barricaded and heavy weapons at major junctions have blended into normal life. People are so resigned to a state of war that they don't respond to the sound of gunfire or an explosion within the city—and even as a visitor you fall into line.
Children born at the time of the invasion are now 13, on the cusp of their teenage years. Many have spent their entire childhood in this pervasive atmosphere of conflict.
And the ramifications are still taking their toll on children before they are even born. For example, there are stories about expectant mothers in areas such as Ramadi and Fallujah who are opting for early caesareans, often in dubious medical facilities, to remove the risk of going into labour during a shift in the conflict.
War Child and its partners work in Iraq to help children recover from the experiences of war and forced displacement. Through group-based counseling, children are able to process trauma and re-establish relationships. They are provided with the space and support to continue their learning, and to think positively about the future.
I remember sitting on a wooden bench in a hot tent in northern Iraq earlier this year, talking to a mother about how our program was helping her son to overcome the trauma of what he had experienced. She said that the work was good. Then she paused, and looked at the group of playing children, and told me: "Even a million psychologists can't fix what has happened to us."
I believe we have reason for hope. At times, it does feel like an insurmountable struggle. It is slow and complicated work, but we know that children are resilient, and that they can survive their traumatic experiences with the right help and support from the international community.
Dan Collison is director of programmes for War Child UK.