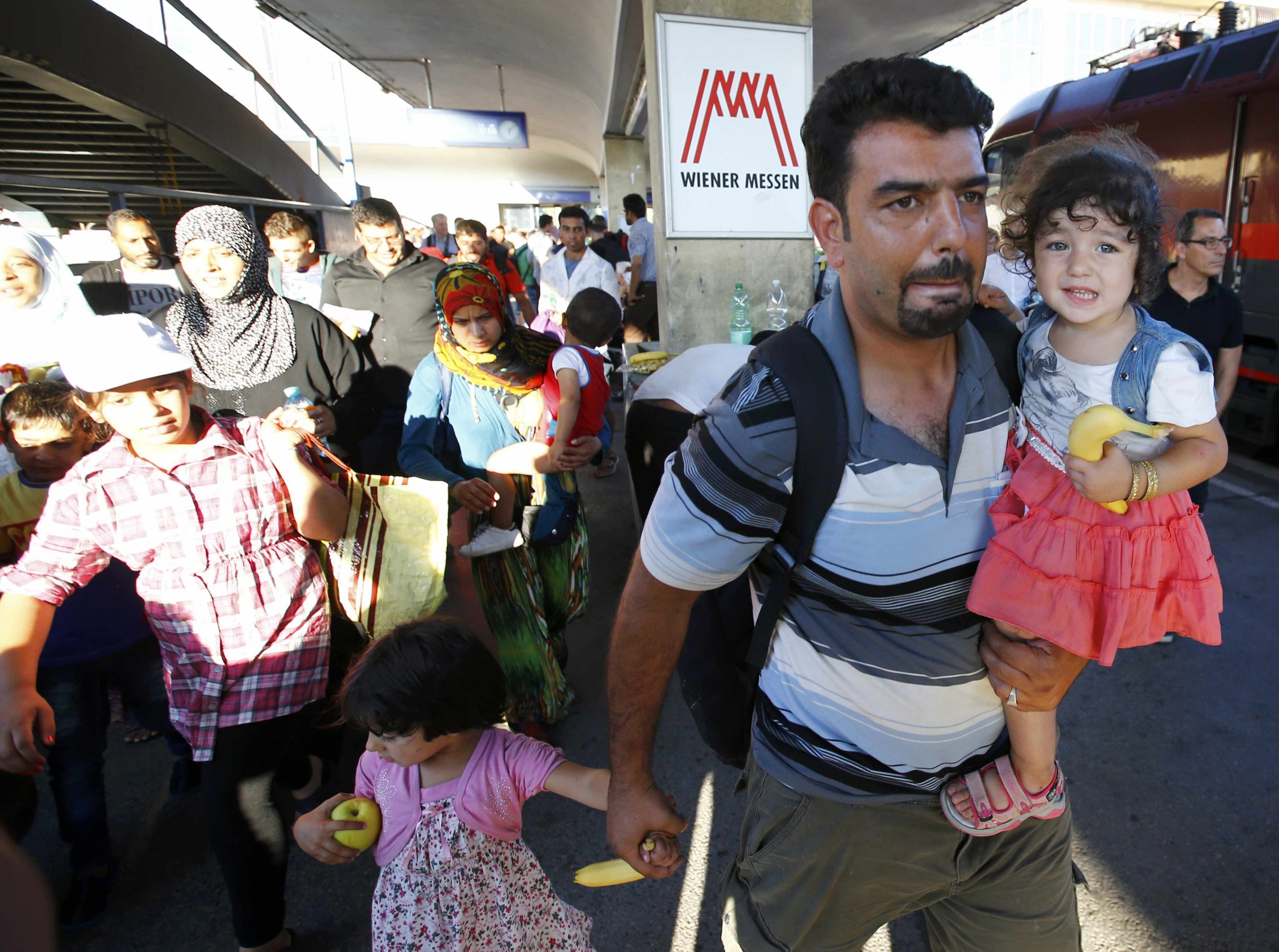 Leaders from European Union member states will meet September 14 to discuss the ongoing refugee and migrant crisis that has seen hundreds of thousands of people from war-torn countries taking dangerous and often deadly journeys to reach the continent.
The interior ministers of the U.K., France and Germany, who will meet in Luxembourg, said that immediate action is needed to deal with the influx of people and that "hot spots" for refugee registration should be established in Italy and Greece, German broadcaster Deutsche-Welle reports.
"We agree that we have no more time to lose. The current situation demands immediate action and solidarity in Europe," Thomas de Maiziere, Germany's interior minister, said Sunday.
Ministers are also seeking a list of "safe countries of origin," which would allow countries to make the distinction between economic migrants from politically stable countries and those fleeing from war and persecution. The meeting will also address how to prevent human trafficking.
The meeting took on an even greater sense of urgency in light of two deadly events last week. On Thursday, 71 corpses, including those of four children, were found in the back of a refrigerated truck in Austria. The majority of the victims, who appeared to have suffocated to death in the truck, according to authorities, are believed to be from Syria. Also last week, 150 people died after two boats heading for Europe sank off the coast of Libya. This year alone, 2,432 people have died crossing the Mediterranean while trying to reach Europe.
There are more displaced people in the world today than at any time since the end of World War II, according to the United Nations's refugee agency.
"The situation of migration phenomena outside and inside the European Union has recently taken unprecedented proportions," the Luxembourg Presidency of the Council of the European Union said in a statement Monday.
Germany, which expects to receive 800,000 asylum seekers by the end of this year, has urged other EU countries to increase the number of refugees they will take in. On Monday, German Chancellor Angela Merkel renewed her calls for a quota system of asylum seekers to be shared among the EU's 28 member nations. The proposal will be discussed at the meeting.
On Monday, Merkel likened Germany's challenge in taking in an unprecedented number of migrants and refugees to her country's reunification a quarter of a century ago, saying that the continent-wide crisis is a "huge national challenge" that will likely continue for years to come.
Nearly half of the 340,000 people who have arrived in Europe by sea this year are from Syria, which is in its fifth year of a civil war that has produced 4 million refugees, according to the U.N. refugee agency. They are followed by people from Afghanistan (12 percent), Eritrea (10 percent), Nigeria (5 percent) and Somalia (3 percent). A record 107,500 people arrived in Europe in July alone, according to Frontex, the EU border agency.