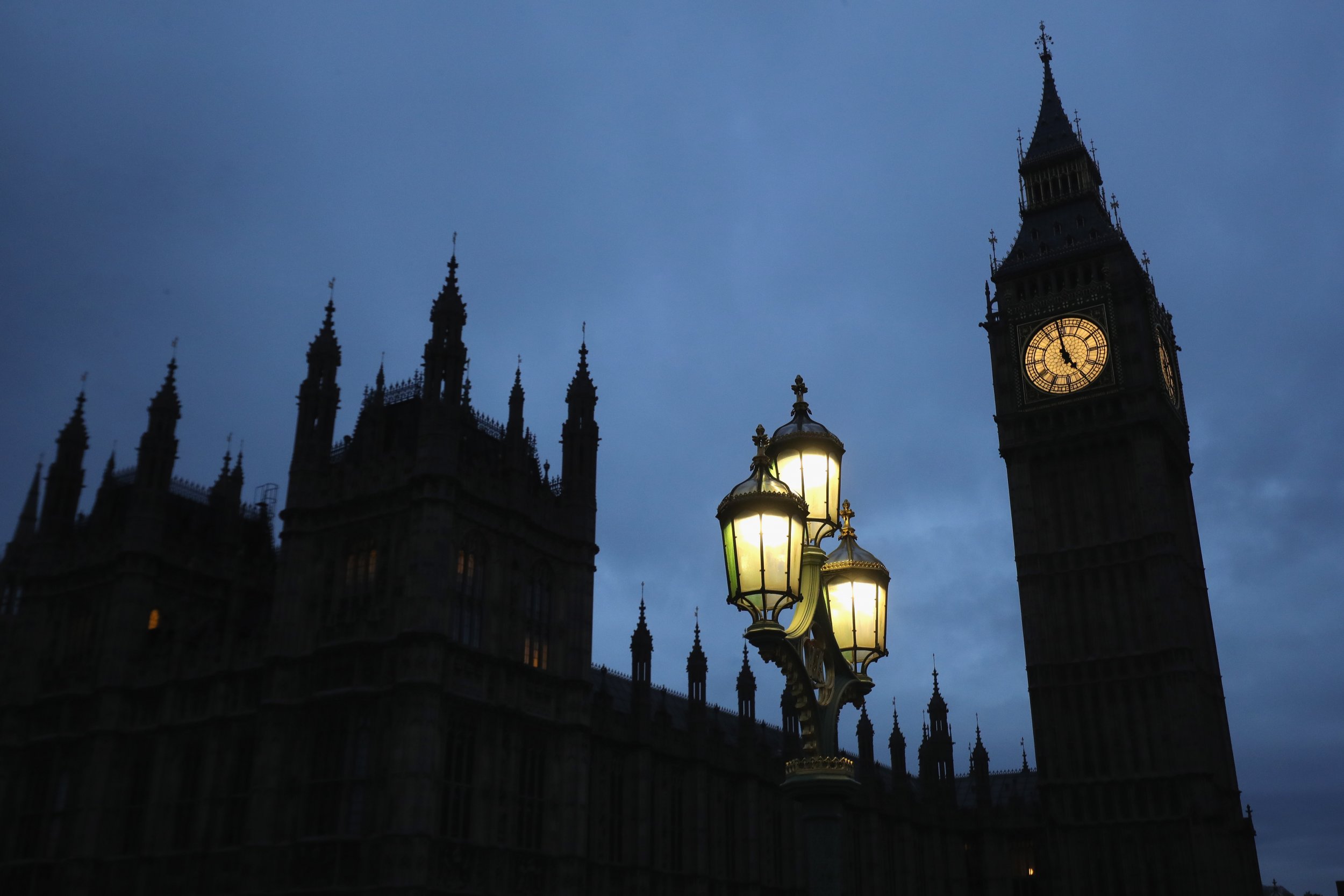 Female MPs should be able to breastfeed in the U.K. House of Commons and quotas must ensure that at least 40 percent of political journalists and committee witnesses are women by 2020, according to a report published Wednesday.
"A homogenous parliamentary press gallery risks a narrow representation of parliamentary politics, offering a particular 'take,' or at worse a distorted account," says the Good Parliament Report, which makes a total of 43 recommendations.
It also calls for gender neutral toilets and urges all political parties to increase the percentage of their women MPs.
The author of the report, Sarah Childs, professor of politics and gender at Bristol University makes clear that sexism is prevalent in parliament. The supreme legislative body in the U.K. remains " disproportionately white, male and elite;" it must accept an institutional responsibility to become more representative and inclusive, she said.
The report is split into three main areas of focus—equality of participation including flexible working hours, parliamentary infrastructure, and commons culture. The proposals are wide-ranging; male MPs should not be required to wear a suit and tie, more portraits of women should hang on the walls of parliament and MPs should be allowed to vote remotely, away from the chamber.
"As we welcome the second female prime minister we must not forget that parliament itself remains far from diverse and inclusive. Change will not happen on its own. Parliament needs to accept its responsibility to ensure a diverse composition of MPs and that present members are able to equally participate. Established ways of working need to be questioned," Professor Childs said in a statement issued to Newsweek.
She admitted that the report will not be met with praise from everyone, particularly surrounding the contentious issue of breastfeeding in the chamber.
"You wouldn't start [breast]feeding your child if you worked on a supermarket checkout or if you were a solicitor having a meeting with a client," said Baroness Boothroyd, in 2001 when she was speaker.
However, the Fawcett Society, the leading charity promoting women's rights, criticizes those who dismiss the idea that women should be allowed to breastfeed in the Commons.
"Women who are breastfeeding are perfectly capable of participating in debates, committees or otherwise getting on with the many tasks required of our MPs," Sam Smethers, the Fawcett Society's chief executive tells Newsweek . "Perhaps those who object should think more about their own contribution to improving our politics and worry less about what someone else's baby is doing."
The current speaker, John Bercow, applauded the report, but also acknowledged that "not everyone will agree with every recommendation."
Campaigners for women's rights praise Professor Childs' work in tackling sexism in parliament and challenging cultural norms.
"The Good Parliament report by Professor Childs is a wonderful document. It doesn't just theorize about gender inequality but gives very concrete recommendations to parliaments for more inclusive and gender sensitive practises," Johanna Sumuvuori, a former Finnish MP and head of society programme at The Finnish Institute, a non-profit, private foundation working to facilitate social change, tells Newsweek. "Hopefully, this report will be put into practise as soon as possible."
50:50 Parliament, an organization campaigning for a more inclusive and gender-balanced parliament, believes that the law-making body is finally "listening," but there is still much more to be done.
"Currently, there are still more men in Parliament (458) than there have ever been women MPs. This is a democratic deficit. There seem to be problems with the system and this report addresses these with some very practical solutions. If parliament is inaccessible to the majority that are women it is clearly inaccessible to many others, so these issues need addressing," Frances Scott, founder and director at 50:50 Parliament, says.
"As the old suffragette saying goes, we still need 'Deeds not words.' It is great to see parliament saying the right thing but now we need parliament and party leaders to do the right thing and implement the recommendations to achieve better gender balance and become more inclusive."
Three years ago, 50:50 launched a petition calling for better gender balance at Westminster. It now boasts almost 50,000 signatories. But women still only represent 29.4 percent of the House of Commons.
"The Good Parliament Report provides a landmark and much-needed call for change, setting out a comprehensive plan of practical reforms that will fundamentally transform the membership, infrastructure and culture of the House of Commons," said Dr Meryl Kenny, lecturer in Gender and Politics at the University of Edinburgh. "The House can—and must—deliver on this new vision of a 'Good Parliament'—one that is modern, representative, accountable and effective. The time is now."
The Women's Equality Party (WEP), a political party campaigning for gender equality, agrees, applauding Professor Child for drawing attention to an "old-fashioned Parliament," which fails to champion diversity.
"We wholeheartedly support the recommendations of the Good Parliament Report, including action on increasing diversity among MPs, and increasing the effectiveness of their working practices," said Sophie Walker, leader of the WEP.
"We need a parliament that reflects modern culture as well as one that is trusted by British people—Professor Childs' report should be a wake-up call to our politicians that urgent change is needed."
A new Commons Reference Group on Representation and Inclusion, chaired by Speaker Bercow, will consider Professor Childs' recommendations.