Women in Charge: How Close Is a Female-Led Parliament?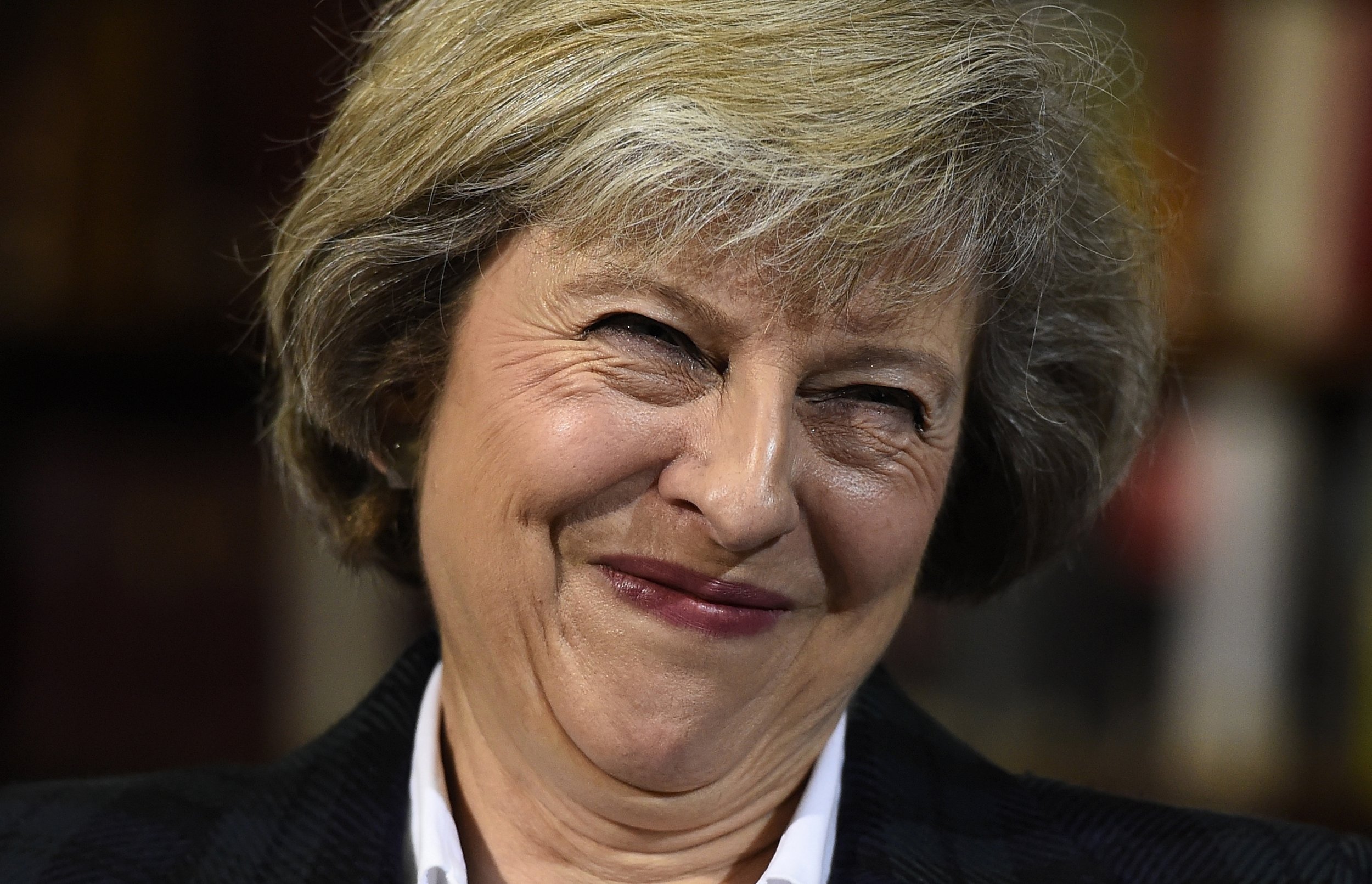 A week is a long time in politics. Britain's vote to leave the European Union (EU) has been, above all, a failure of political leadership—one that has left the country effectively without a government or opposition, at a time when fundamental decisions need to be made about the U.K.'s place in the world.
Once the dust has settled, the face of Westminster politics may look very different. As things stand, by the autumn, there could be both a female prime minister and female leader of the opposition in the House of Commons, a historic achievement. The Conservative Party leadership contest looks like a two-horse race between Home Secretary Theresa May, and Justice Secretary Michael Gove (with Stephen Crabb, Andrea Leadsom and Liam Fox also in the running).
On the Labour side, a leadership contest is inevitable, with former Shadow First Secretary of State Angela Eagle expected to challenge party leader Jeremy Corbyn. Beyond Westminster, the first minister of Northern Ireland, Arlene Foster, is female, as is the Scottish first minister Nicola Sturgeon, who has attracted praise for her quick and decisive leadership in the aftermath of Brexit.
Is this a potential turning point for women in British politics?
While some cracks have been made in the political glass ceiling—most notably in Scotland, where the three largest parties in the Scottish parliament are all led by women—women party leaders have been few and far between at Westminster. This reflects wider comparative trends, where the general rule has been 'the higher, the fewer'—in other words, the more powerful the position, the less likely it is to be filled by a woman. Having women in the top jobs at Westminster, then, would send a powerful symbolic message about who is fit to lead and may also encourage more women to stand for office.
Yet, research on women leaders around the world also points to more troubling trends—women often only get a chance to lead in times of crisis, usually when parties are out of power or losing favor with voters. In other words, women are usually left to clean up the mess—they are more likely to come to power when the jobs at the top are undesirable. Women leaders thus often find themselves on the edge of a 'glass cliff'—they are more likely to be elected to leadership posts when there is a high chance of failure. They are also more likely than men to be thrown out—and thrown out more quickly—if the party continues to lose seats. Even if elected, May's and Eagle's tenure might potentially be short-lived, given they both face significant challenges in governing and/or winning elections.
Simply having women at the top is not enough—it also matters who they are, what ideas they have and what they (and their governments) do once they are in office. This is particularly crucial in the aftermath of Brexit, given the EU's important role as a gender equality actor (particularly in protecting women's employment rights). The equal treatment of men and women has been a fundamental tenet of the EU since its inception, and all EU policies are designed and implemented through a gender lens (known as gender mainstreaming). Yet, women's voices and issues of gender equality were largely ignored in the run-up to the EU referendum. Indeed, in a campaign dominated by white Conservative party men, women politicians and campaigners featured in only 17.5% of print and broadcast media coverage. There has also been little substantive discussion of the consequences of Brexit for women and for gender equality.
Whatever the face of the new leadership, then, it is vitally important that women are at the table as the UK negotiates its exit from Europe, as well as its own constitutional settlement. Hard times are ahead—continuing austerity, which has had a disproportionately detrimental impact on women, and the possibility of an economic recession; the potential scrapping of EU frameworks (including legal protections for women); the loss of the recourse provided by the European Court of Justice and other enforcement mechanisms. Leadership and vigilance are needed in order to keep women and equality issues on the agenda, as otherwise gendered inequalities are likely to widen.
Meryl Kenny is lecturer in Gender and Politics at the University of Edinburgh.