The U.K. government has abandoned its current work on the existing COVID-19 contact-tracing app, after former Apple executive Simon Thompson was announced as the new head of the project.
The project will now move to technology provided by Apple and Google, rather than the proprietary system promised to be "world-leading" by Health Secretary Matt Hancock.
British officials concluded that it impossible, at least in practice, to create a functional contact-tracing service without at least being compatible with the Apple and Google model.
It has been reported that the NHS has been testing both the Apple/Google technology and its own app side-by-side.
The government hopes to find a "third-way" that is neither the abandoned National Health Service's NHSx app nor the Apple/Google model as it believes that there are still problems with how the tech companies have structured their service.
Given that around 99 percent of smartphones in the U.K. run either Google's Android operating system or Apple's iOS, it was unlikely that any app would work correctly without the support of Google and Apple.
The NHSx app had been trialed in the Isle of Wight just off the south coast of the U.K. with the hope to roll it out further once trials had concluded.
This change will be announced in the daily press briefing that takes place in Downing Street.
This is another major U-turn from the government after backtracking to support free school meals over the summer for disadvantaged schoolchildren.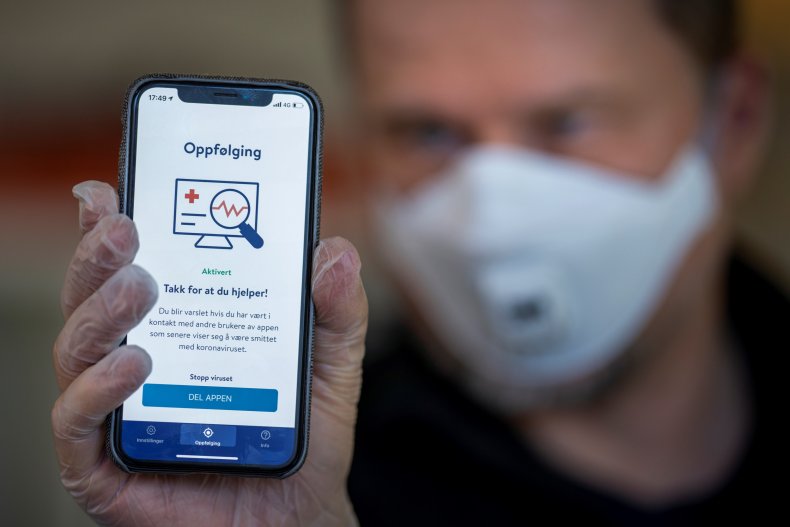 The government was clear that it believed that its own app would be more effective than ones developed by Apple and Google.
But both Google and Apple were clear that they would not support and app that favored a "centralized" approach, where data was collected in once place, over a "decentralized" approach with data stored on individual devices.
The U.K. follows countries like Denmark, Germany and Italy which have moved from a centralized approach to a decentralized one.
This decentralized approach means that data collected by phones will remain more private. The difference is that the decentralized approach allows the phone to report back to users rather than a single database.
The apps work via Bluetooth technology, alerting users if they have been in close contact with someone who reports COVID-19 symptoms.
This proximity technology, used by both the NHSx app and the Google/Apple technology has been criticized for not being able to accurately tell when someone was within the two-meter guidelines.
Digital minister Lord Bethell said that the NHSx app would not be ready until winter.
Matt Hancock refused to put a date on when the new app would be ready, saying it would take time to get the technology right.
"We'll get the app up and running as soon as we can," Hancock said.
Update 12.30 EDT 06/18/20: This article has been updated to include comments from Matt Hancock made in the daily briefing.