U.K. Industry Suffers Major Blow as Tata Steel Plans to Sell British Arm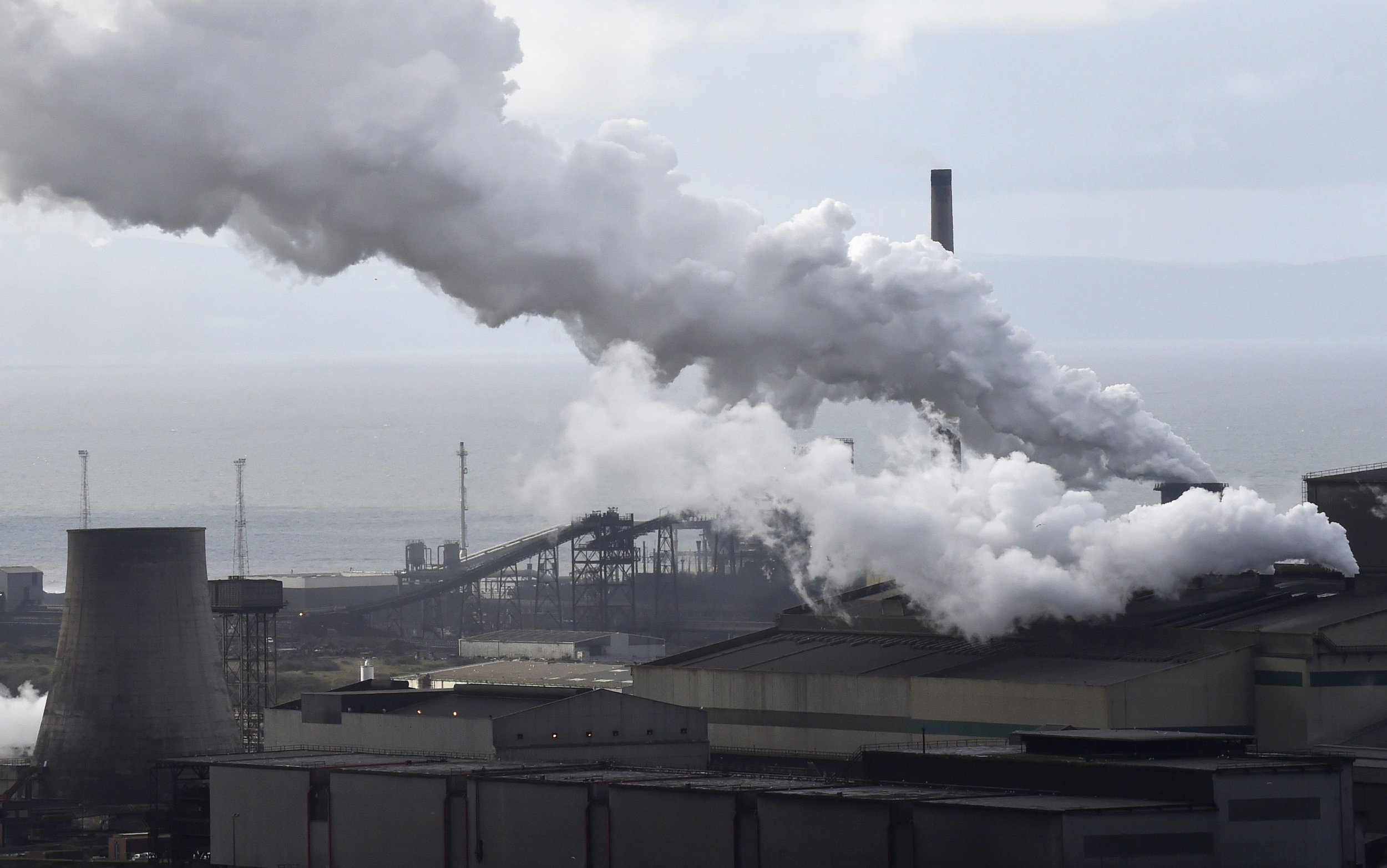 The U.K. steel industry could suffer a "potentially major blow" as it emerged that Indian company Tata Steel plans to completely withdraw from its British operation, putting thousands of workers at risk of losing their jobs.
The company has announced that its board has rejected an "unaffordable" turnaround plan for Port Talbot, Britain's biggest steelworks, in South Wales, during a meeting in Mumbai.
It comes amid increasing global competition and, according to recent reports, the long-term decline in the industry may deepen further.
The plans will also affect workers at Tata's other U.K. plants, including Rotherham, Corby and Shotton. The move will cause the loss of around 15,000 jobs and compromise all of the sites, only months after 2,200 workers connected to Redcar in the U.K.'s northeast, lost their jobs due to the closure of the Teesside Steelworks.
Union leaders travelled to India this week in a bid to persuade Europe's second largest steel producer to keep making steel at plants, including Port Talbot.
The U.K. and Welsh governments said they were working "tirelessly" to ensure the future of the British steel industry.
However, Tata said trading conditions had "rapidly deteriorated" in the U.K. and Europe due to a global oversupply of steel, imports into Europe, high costs and currency volatility.
In a statement, Tata Steel confirmed its board had recommended exploring "all options for portfolio restructuring including the potential divestment of Tata Steel UK, in whole or in part."
In the last year, Wales has seen proportionately the largest rise in employment in the UK, according to the Office for National Statistics. In the three months to November 2015, the number of people in work in Wales grew by 48,000 compared with the same time last year. Unemployment fell by 11,000 during the same period, with the unemployment rate hitting 5.5 per cent.
However, Tata Steel's announcement is stark reminder of the challenges facing Wales in a global market, according to the Welsh government.
Britain's Business Minister Anna Soubry said the government is exploring "all options" but admitted they could be limited in their actions due to harsh EU rules, namely Brussels restrictions on state aid.
Responding to reports that Tata Steel plans to divest of its remaining UK assets, Roy Rickhuss, general secretary of the steelworkers' trade union Community, tells Newsweek : "We travelled to Mumbai to secure a future for steelmaking in South Wales and we are disappointed that the future remains uncertain, not just for Welsh steelworkers but for thousands more workers in Tata's businesses elsewhere in the U.K.
"We will, of course, wait to see the detail of Tata's divestment plans but, as we said before, it is vitally important that Tata is a responsible seller of its businesses and provides sufficient time to find new ownership."