U.K. Opposition Split Over Syria Airstrikes Ahead of Crunch Vote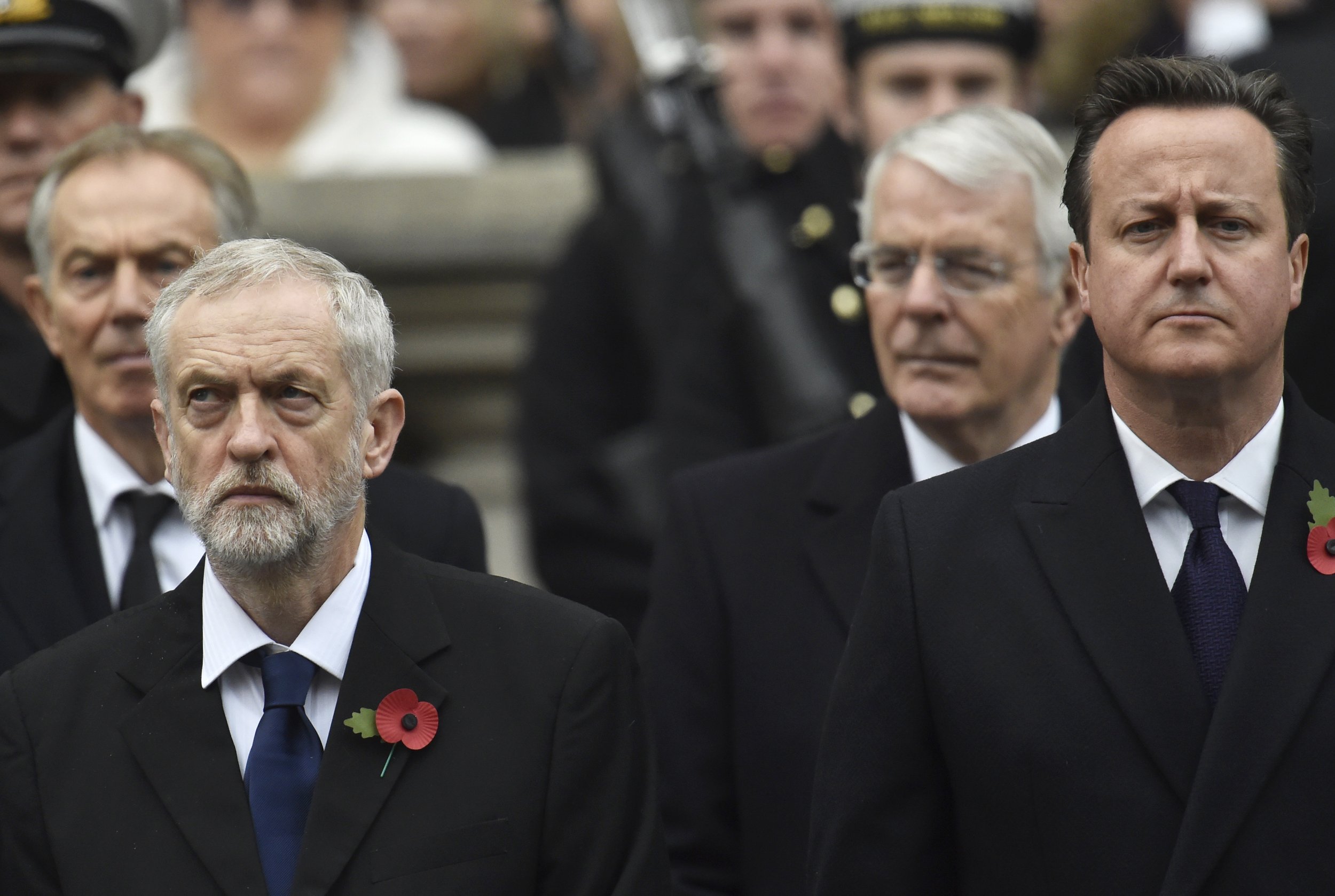 The U.K.'s opposition Labour party will not force its MPs to vote in line with leader Jeremy Corbyn in a controversial vote on the subject of airstrikes in Syria, the BBC reports.
Corbyn believes that airstrikes will "not solve the problem" in Syria and will oppose the British government's plan to join the growing list of countries already carrying out an aerial bombing campaign. But, amid continuing disagreement inside the Labour party on the matter, MPs are now free to vote with or against their leader.
On Wednesday British lawmakers are due to debate whether to join the likes of France and the U.S., whose strikes have targeted the Islamic State militant group (ISIS). While the ruling Conservative party largely supports Prime Minister David Cameron's call to begin strikes, reports of dissent among Labour parliamentarians, some holding positions in the shadow cabinet, have grown.
Deputy Labour leader Tom Watson told the BBC last week that the shadow cabinet had "a long debate" on airstrikes and would not estimate how far the split on the issue goes within the party.
The Labour leadership has previously said that 75 percent of members stood with Corbyn in opposing airstrikes. According to the BBC, however, a number of Labour frontbenchers support airstrikes and the decision not to force them to vote otherwise was taken after Corbyn received a "thorough kicking" at the meeting with his shadow cabinet earlier this week.
Labour MP and former shadow international development secretary Mary Creagh said that she was glad the vote would be free and stated the Syrian airstrikes issue "has split the party right down the middle."
Whether or not any Labour MPs would be allowed to cast a vote in support of airstrikes could be crucial to Cameron launching airstrikes. Although the prime minister governs with a parliamentary majority, one of the lawmakers who opposed his initiative to bomb the Syrian regime in 2013 estimates that as many as 15 Tories will vote against airstrikes this time as well. This would be enough to take the Conservative votes for airstrikes beneath the majority threshold of 326.
The estimates of how many Labour MPs could vote for airstrikes vary but largely more than make up for the group of dissenting Conservatives as the BBC believes 60 Labour MPs could vote for airstrikes, while UK daily the Telegraph , believes the number is nearer 115.