The U.K. Parliament Should Break the Breastfeeding Taboo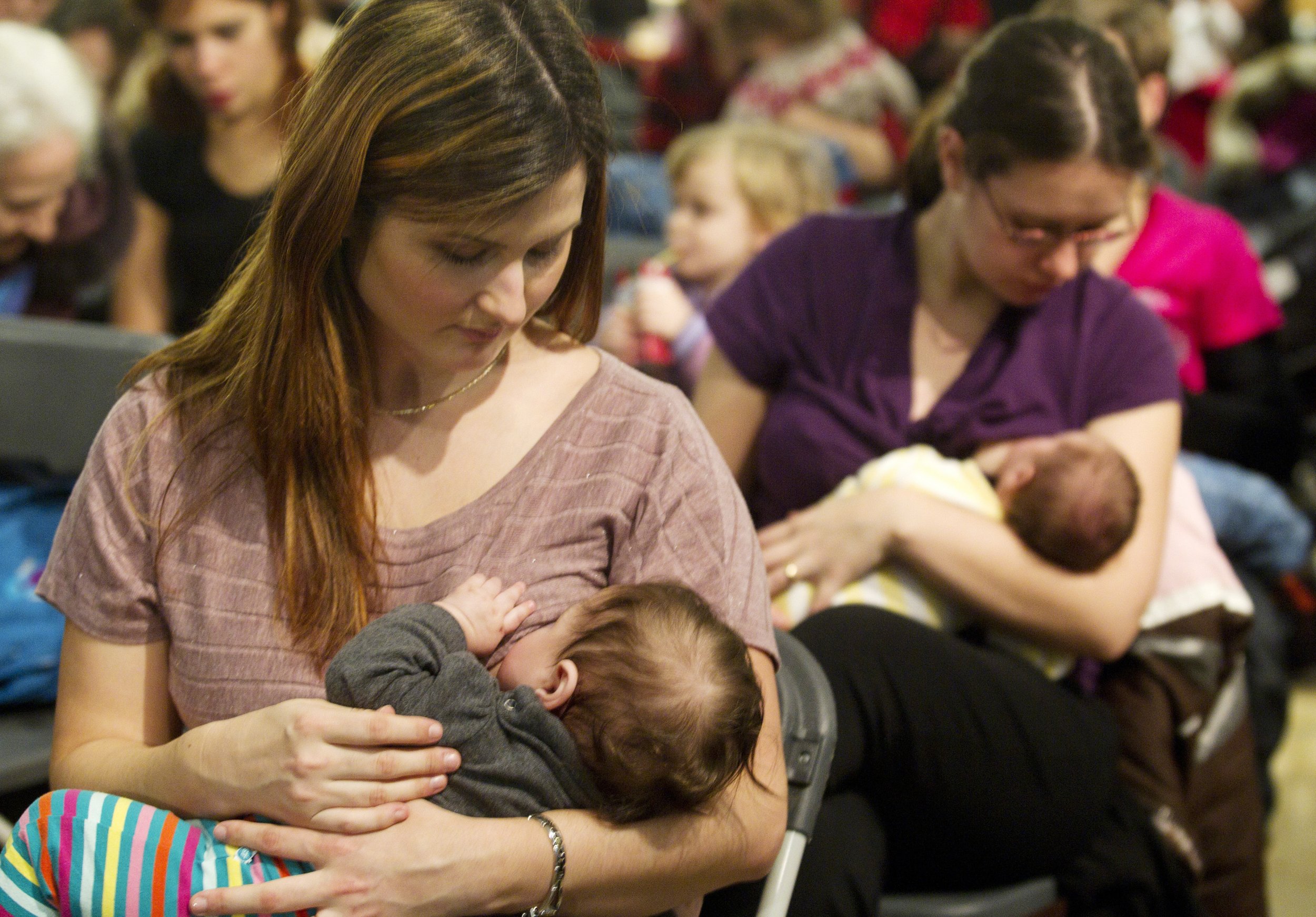 I'm absolutely delighted to hear that the Australian House of Representatives has agreed to allow parents to feed their young children in the chamber. Its decision encompasses not only breastfeeding mothers, but also those parents who are bottle-feeding infants, and sends out a very significant message about making politics a more family-friendly environment.
Since being elected to the U.K. Parliament last May, I have questioned the principle of banning mothers from breastfeeding in the chamber. I come at this from a position of some experience, having breastfed both my children in meetings of Glasgow City Council. There is no provision for maternity cover for councillors or other elected members, and I didn't feel it would be appropriate to walk away from the constituents who had put their faith in me. I decided instead to try and take my new baby along with me. This was something that was accepted by colleagues; it allowed me to participate fully in the work of the Council with a baby in my arms. My children became fixtures of the city chambers, more usually remarked upon when they started nursery and weren't with me every day.
The rule for the House of Commons would appear to be that babies are treated as non-members or "strangers", and not allowed into the chamber as a result. The Australian Parliament has relaxed a similar rule, and if it's possible there, it must surely be possible in the Commons. The Australian Parliament has come in for some criticism in previous years for being a macho environment; only last year, Assistant Treasurer Kelly O'Dwyer was pulled up by her party whip for taking time out to feed her baby. A move in the opposite direction is welcome.
I can appreciate the argument that small babies may be disruptive, but no more so than the chattering, grumbling and heckling that often comes from MPs who should know better! By and large, when infants are fed and happy, they are not likely to cause any kind of disturbance to the business of the House. Having babies in the chamber could also serve to remind MPs that their decisions have wider impact outside the narrowness of some debates; it may even improve decorum lest they wake a sleeping bairn.
When the issue of breastfeeding was discussed during a debate on the family friendliness of Parliament last year, the Conservative MP Sir Simon Burns said that we should not "give the tabloid press the opportunity to ridicule us." The notion of being ridiculed for feeding a hungry baby is ludicrous. If I am happy to feed my baby, wherever I happen to be, society, and indeed the tabloid press should support that.
We should absolutely not be driven by such concerns of what the media will think, but rather look at the issues which turn women away from politics. If women only ever see suited men of a certain age, background and ethnicity in Parliament, they will continue to be disengaged. If we make Parliament a difficult place to be if you happen to have young children, then women won't see their place there.
As one of the most important institutions in the U.K., Parliament also has the opportunity to show a lead, to give support to the many women who would like to breastfeed and to continue to do so for longer. We can demonstrate—as the European, Spanish and Scottish Parliaments have done—that it is possible for women to be breastfeeding mothers and politicians. There are many ways in which we can break down the continued gender bias against women in politics, and making breastfeeding an acceptable and normal part of life and of Parliament is definitely one of them.
Alison Thewliss is a Scottish National Party MP for Glasgow Central. She tweets at @alisonthewliss.