Ukraine Energy Provider Details 'Colossal' Damage to Nearly All Facilities
The damage inflicted to the Ukrainian power grid from recent Russian missile attacks has been "colossal," according to a top energy official.
Volodymyr Kudrytskyi, CEO of Ukrainian energy company Ukrenegro, said during a press briefing Tuesday that recent Russian attacks damaged essentially all thermal and hydraulic power plants across Ukraine.
The sixth such missile attack on the Ukrainian power grid was the biggest since Russia invaded Ukraine on February 24, he said. About 100 Russian missiles were launched toward mainly Ukrengro substations, in addition to power plants, causing various levels of damage at 15 facilities.
"Almost all the hydraulic power generation and thermal power generation suffered from missile strikes," said Kudrytskyi, according to a translation posted on YouTube by the Ukraine Media Center. "There is no undamaged substations for the transportation of power in all the grid. Unfortunately, any substantial significant substations suffered five or even up to eight strikes so the level of damage is colossal."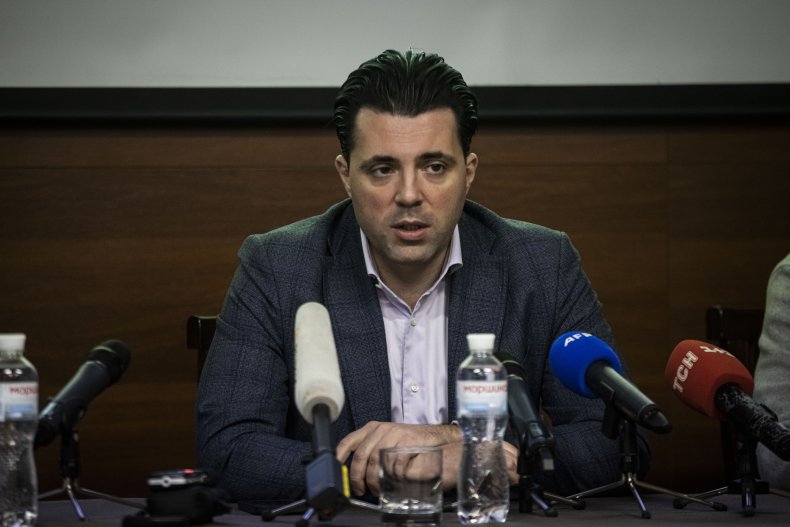 He said the transmission systems require time to reconnect to a majority of consumers, estimating that it will take two or three days for power schedules to be reimplemented to stabilize the operation of the grid.
Following attacks last week and the conclusion of air-raid sirens, the system began to be stabilize.
"We cannot generate enough power" for consumers, Kudrytskyi added, noting how consumption by consumers increases during the winter season and goes from morning until night.
Kudrytskyi said it takes time to restore the grid and to preserve a balance between physical consumption and the physical generation of electric power in grid, "otherwise we risk for the power grid to collapse."
In a Facebook post, Ukrenegro announced planned shutdowns in the cities of Kyiv, Chernihiv, Cherkasy, Zhytomyr, Sumy, Kharkiv, Poltava and the Donetsk starting last Tuesday.
Sergey Kovalenko, CEO of the Ukrainian energy provider YASNO, wrote Monday on Facebook that the situation is even more dire as a frigid winter looms. The company provides services to more than 3.5 million customers and 80,000 businesses.
"Although there are fewer outages now, I want everyone to understand: Ukrainians will most likely have to live in a shutdown mode until at least the end of March," Kovalenko wrote.
Last Thursday, state-owned Ukrainian gas company Naftogaz blamed Russian missile strikes for destroying multiple gas production facilities in Dnipro, a city along the Dnipro River's western side.
Ukrainian Prime Minister Denis Shmyhal tweeted on November 18 that he met with a representative from the European Union in Kyiv, discussing "ways to increase Ukraine's sustainability" in the energy sector.
Ukrenegro, a company 100 percent owned by the Ukrainian government and headquartered in Kyiv, consists of eight energy systems and has about 9,000 employees. Its transmission grids annually transfer more than 110 billion kilowatts of electricity.